The 50s were a different time. People would fly out to Las Vegas in the Nevada desert to gamble their paychecks away and to watch the American army drop atomic bombs, lighting up the sky in dazzling shows that turned into a tourist past-time.
But what if things went a little differently? That's what 60 Seconds! developer, Robot Gentleman, is imagining with its new game for PS4 and Xbox One. Well, I say new, but 60 Seconds! originally released back in 2015 on PC, and then on Nintendo Switch a couple of years later, and now we're finally getting the PS4 and Xbox One release. Better late than never!
60 Seconds! tasks you with gathering as many supplies as you can as soon as you hear the warning signal. You'll have to be smart and grab the essentials because once you've holed yourself and your family into your fallout shelter, it's going to be a risk to leave the safety of your shelter to grab bits and pieces you missed the first time.
Since its original release back in 2015, 60 Seconds! has been on the receiving end of critical acclaim. Steam user reviews are very positive, and critics have been kind to the quirky game, too. Here's hoping the upcoming PS4 and Xbox One port is just as good, otherwise Robot Gentleman may find itself hiding underground away from smelly, toxic beasts: gamers.
60 Seconds! will release on PS4 and Xbox One on March 6th, 2020 and will be available as a digital download only.
About 60 Seconds!
60 Seconds! is a dark comedy atomic adventure of scavenge and survival – the successful debut title of Robot Gentleman, released to a warm player reception, viral YouTube popularity and with over 2 000 000 copies sold to date. Collect supplies and rescue your family before the nuke hits. Stay alive in your fallout shelter. Make difficult decisions, ration food and hunt mutant cockroaches. And possibly survive. Or not.
Features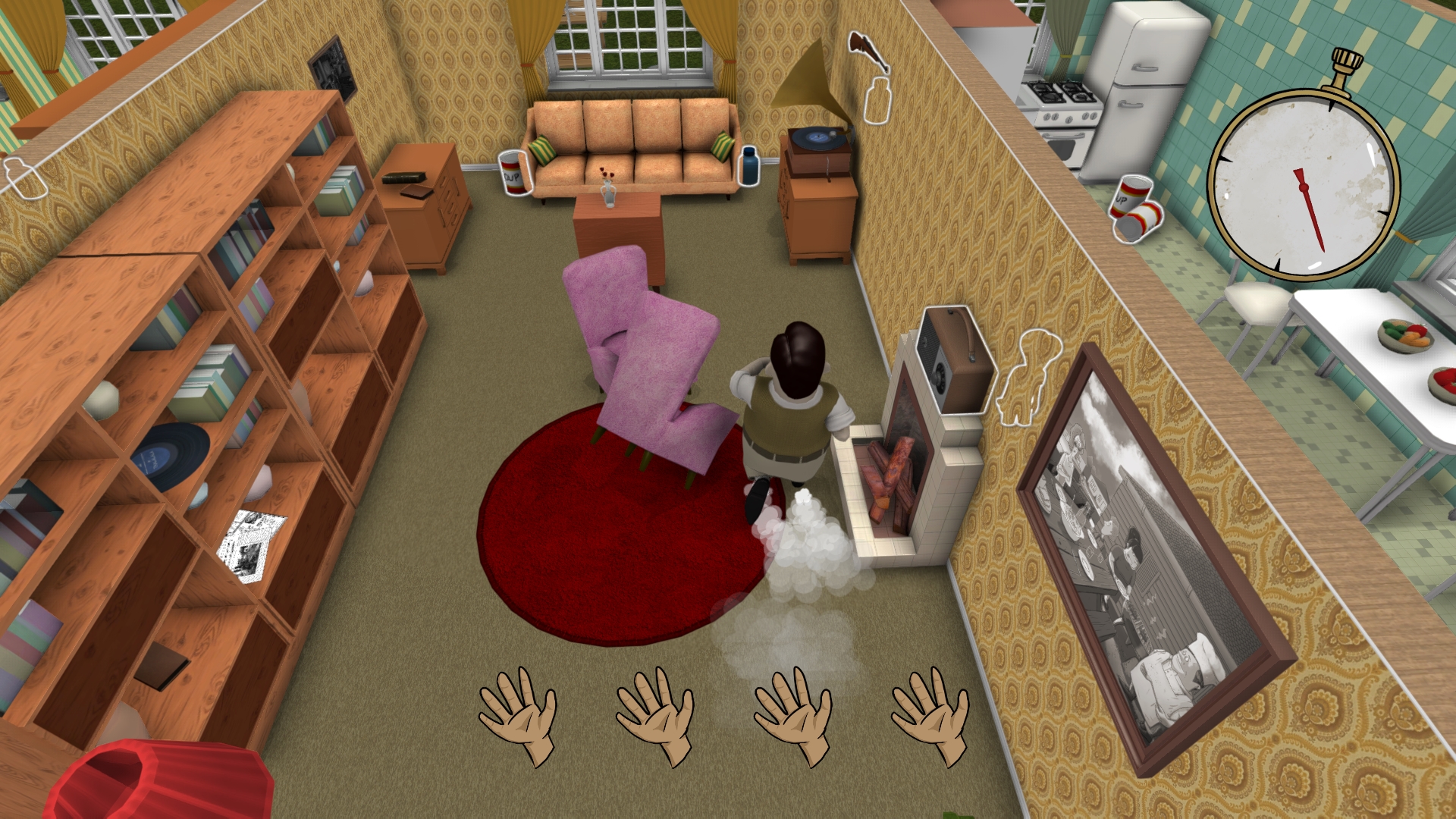 EXPERIENCE the suburban nightmare of a nuke dropping down on your neighbourhood in this atomic, dark comedy set in the 1950s.
SCAVENGE any supplies, you will need to survive, and family members in a 60-second rush through your procedurally generated house.
PREPARE for the worst. Don't just grab arbitrary items, plan your survival and follow helpful tips from emergency broadcasts!
SURVIVE in a fallout shelter with whatever you brought with you. How many days will you last? Will everyone make it out alive?
DECIDE what to do when the post-apocalyptic world backs you into a corner. Will you risk going outside? Who won't be eating dinner when barely any food is left? How will you deal with a mutant cockroach infestation?