It is safe to say that we have all gone through periods, where we have dreamt about being an intelligence agent. This is quite normal I think, because as humans we are deeply influenced by high-stakes with high-rewards experiences.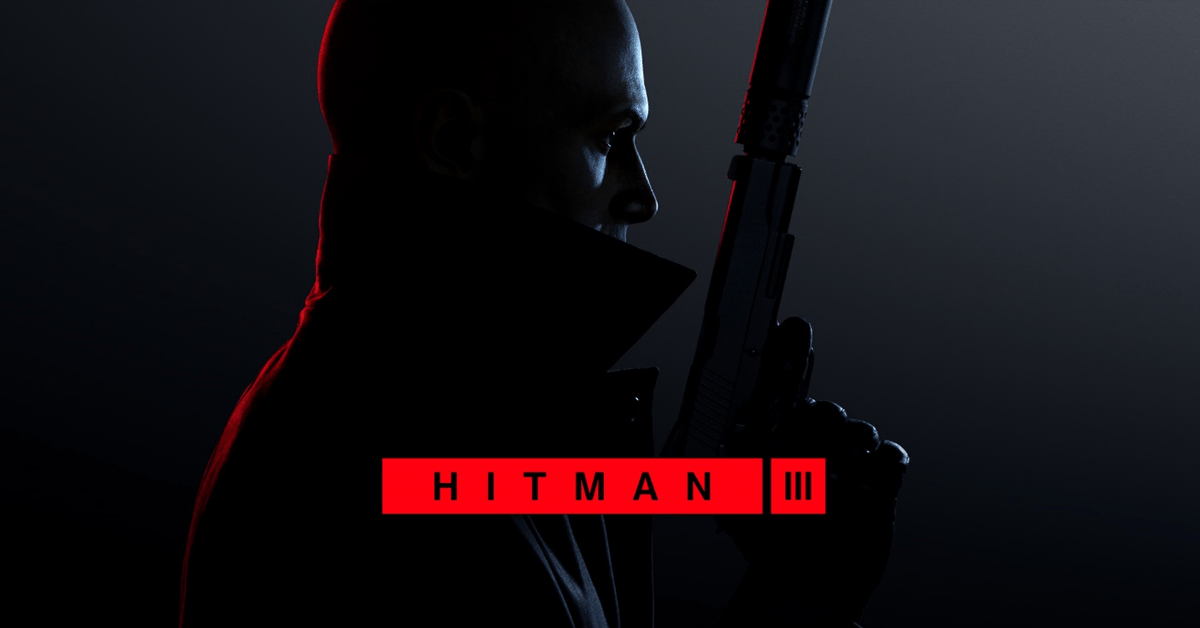 That's probably the main reason why so much people adore the Hitman franchise. However, because this game is mostly offline, it has to come to an end, which means that you might be looking for alternatives.
This is the main reason we reviewed some old and new titles, that are similar to the newest title from the franchise – Hitman 3.
Well then, let's not waste no more time, the following are the 5 best games like Hitman 3!
How we Evaluated Which Games are Most like Hitman 3
Has to have dangerous situations, with high-stakes.
Gives you an immersive stealthy experience.
Makes you feel powerful, and gives you creative control with how you want to finish the objectives.
Also, stuff like graphics, mechanics, physics, and the usual stuff that should be reviewed in a game.
5. Dishonored: 1 & 2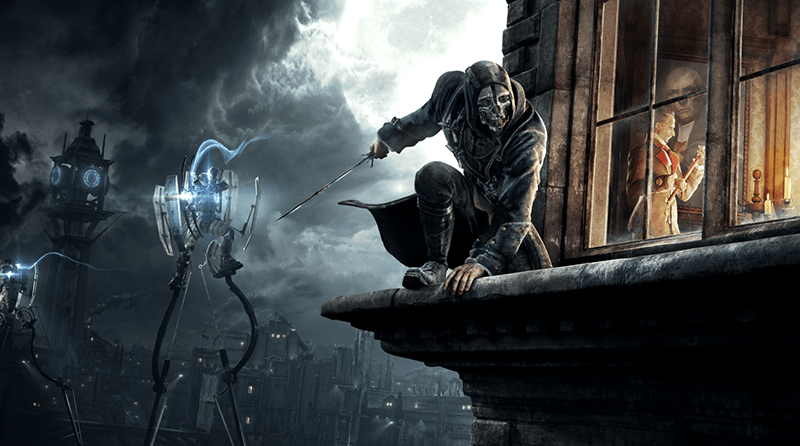 Available on: DH1: Xbox 360, PC DH2: PS4, Xbox One, PC
Initial Release Date: October 9th, 2012 | November 11th, 2016
Developed by: Arkane Studios
If you are looking for the best stealth experience, you can look no further. That is what this game does best. You can choose with what pace and style you want to play this title.
Its plot is in a futuristic and "retro" world, if that makes some sense. Nonetheless, the point is the world is highly unique, and not seen in any other game.
You play as Corvo Attano who was an ex-bodyguard for the empress. Unfortunately, he will get framed for her murder, and the main objective is to avenge the empress and uncovered the mystery of what happened.
There is a lot of disarray, turmoil, death, blood, and a lot more. But it doesn't have to be like that. If you prefer to play the game slower and more "hidden" than you can avoid casualties as much as you like, and still finish your main mission!
Both the first and second edition are great and fun to play, but I suggest the second one because it has been much more optimized, because Dishonored 1 was released back in 2012.
4. Thief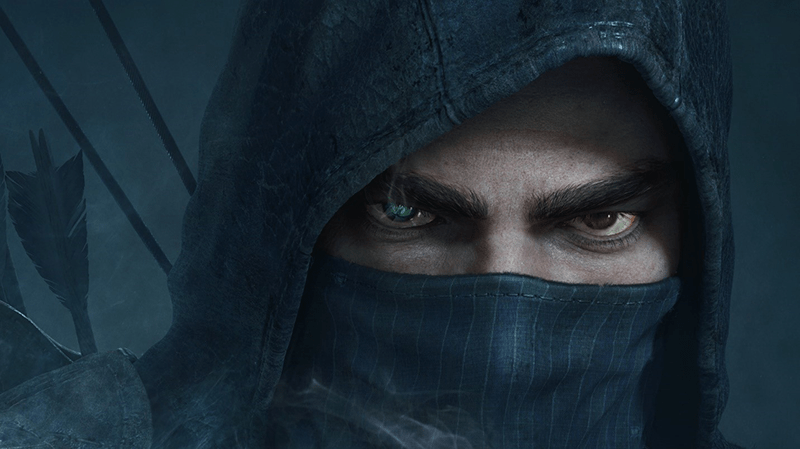 Available on: PC, PS3, PS4, Xbox 360, Xbox One
Initial Release Date: February 25th, 2014
Developed by: Looking Glass Studios, Eidos-Montreal, Eidos Interactive, Ion Storm, IOMO
Don't let the name fool you, this isn't just you running around and stealing things as you wish. Instead this game has a rich story, that you wouldn't want to miss.
You play as a "ghost" character, that had an accident and should have died, but instead, weird forces have awakened you.
The game is from a first-person perspective and being a third-person fan myself, I feel like they've crafted the game so beautifully that the first-person perspective really does it justice.
I can't stress enough how much the story has impressed me in this game. It shouldn't come as a surprise because all of its predecessors are the same, but still I didn't expect much because of its name, I guess don't judge a book by its cover applies to video games as well.
Sometimes you will uncover mysteries as you walk around the world, and you will have certain puzzles which will require you to make swift decisions. Each decision can have a huge impact on the game!
What I loved in this game was the stealth factor in it. It can remind you so much of Hitman, and that's why it made it to this list about the best 5 games like Hitman 3.
3. Deus Ex: Human Revolution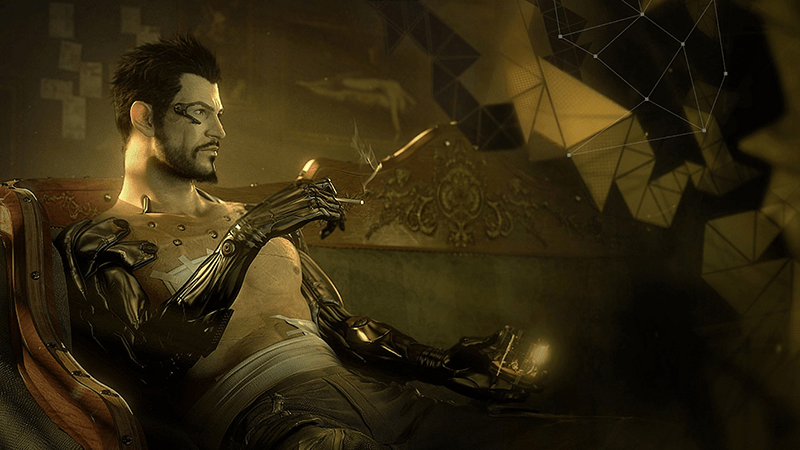 Available on: PC, PS3, Xbox 360
Initial Release Date: August 23rd, 2011
Developed by: Eidos-Montreal
The main character in this game is Adam Jensen, a half-robot and half-human. You will have different abilities and augmentations which you can use to create revolutions and bring down secret societies and bad people.
At first glance, this game will be pretty straightforward. But as you get closer to your objective, it becomes harder and harder.
There will be a lot of abilities and augmentations to choose from. You will be slowly crafting the character to fit your playstyle.
Missions in this game can be completed in a lot of ways. You can either make some noise, or slowly and swiftly complete the quest without causing mayhem, it is solely up to you. Everything you do matters, and everything you do will change the outcome of the mission and the game in general.
Its plot is set in 2027, where technological advancement has progressed quite a lot. After finishing the main story, you can play another mode where you can start the game from the beginning with all of the abilities and augmentations at your disposal.
Overall, Deus Ex's story is quite amazing and the graphics are not bad for a game of that year. It was an easy choice for this 5 games like Hitman 3 list, and I would recommend it to anyone!
2. Splinter Cell: Chaos Theory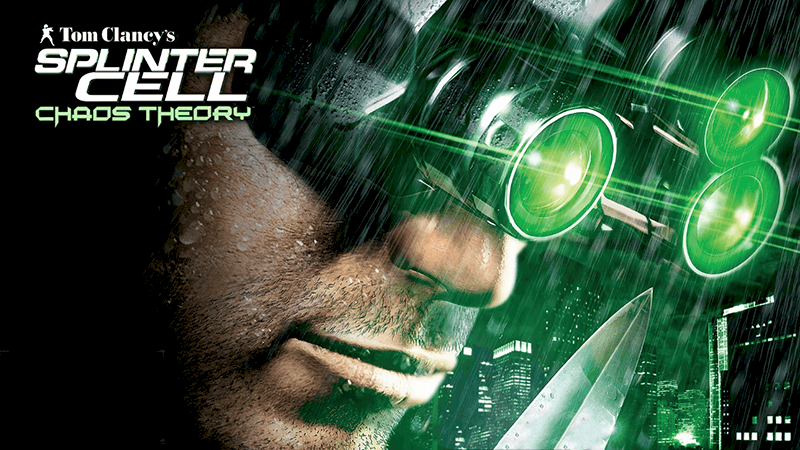 Available on: PS2, PS3, Xbox, Xbox 360, Game Cube, PC, N-Gage, Nintendo DS, Nintendo 3DS
Initial Release Date: March 21st, 2005
Developed by: Ubisoft, Ubisoft Montreal, Ubisoft Milan, Ubisoft Annecy, Gameloft
Splinter Cell is another title which has a rich and full storyline. You will play as an ex-solider called Devlin that has a very interesting and somewhat tragic past.
Because of his demons hunting him from his past, the main thing that he wants to do is tragically drink away all of his problems, so that they don't come up from the belly of the beast.
The plot is somewhere around the second world war era, in France, which is occupied by Nazi Germany. This game is open world, something which wasn't a common thing in this list.
Sneaking mechanics like Deus Ex or Thief are not available to that extent, you can still finish your missions and quests in a way that would be considered a bit sneaky.
However, most of the time you can go around on killing sprees. Interactions with some non-player characters can be interesting.
I would also add that the story doesn't get boring or stale as you progress. You will uncover mysteries, find out more about your demons, and generally the story gets richer as you play. Graphics and physics can be considered quite "old", but interestingly its not bad to the point where it is not playable.
This is a great title, and even better if you want to experience a piece of gaming history!
1. Metal Gear Solid 5
Available on: PC, PS3, PS4, Xbox 360, Xbox One
Initial Release Date: September 1st, 2015
Developed by: Kojima Productions, Konami Digital Entertainment
Honestly, almost all of the Metal Gear Solid games can be added to this 5 best games like Hitman 3 list. But not many were developed the best way, and for some of them the story got confusing.
However, Metal Gear Solid 5 one of the newer versions, has quite good graphics, with a story that is easily "acceptable".
The main thing that this game does great is open-world, and mission flexibility. You will be dropped in Afghanistan and you can basically play the game however you please.
For the mission there is a lot of flexibility because you can either pass them with no casualties, and stealthy, or you can bomb the whole place.
This series has been around for quite some time, so they understand how this game should be. Plus, they've had military advisors for this title, to ensure that the game is as real as possible.
That might mean more gruesome scenes, so this game is definitely not for the faint of heart. It made it to this list because of the open-world and the mission versatility.
Missions are of a similar format to those of Hitman 3. On the surface it might look as its radically different than Hitman, but this is both true and false.
If you choose to try this game, you can also play one of the older or newest titles if you wish to do so. Keep in mind though, not all are as good as Metal Gear Solid 5.
READ NEXT : Best Medieval Games of 2021 – Greatest Medieval Games