All available Roblox Tapping Titans Simulator codes may be found in our collection. You can get clicks, shards, and more by entering these codes.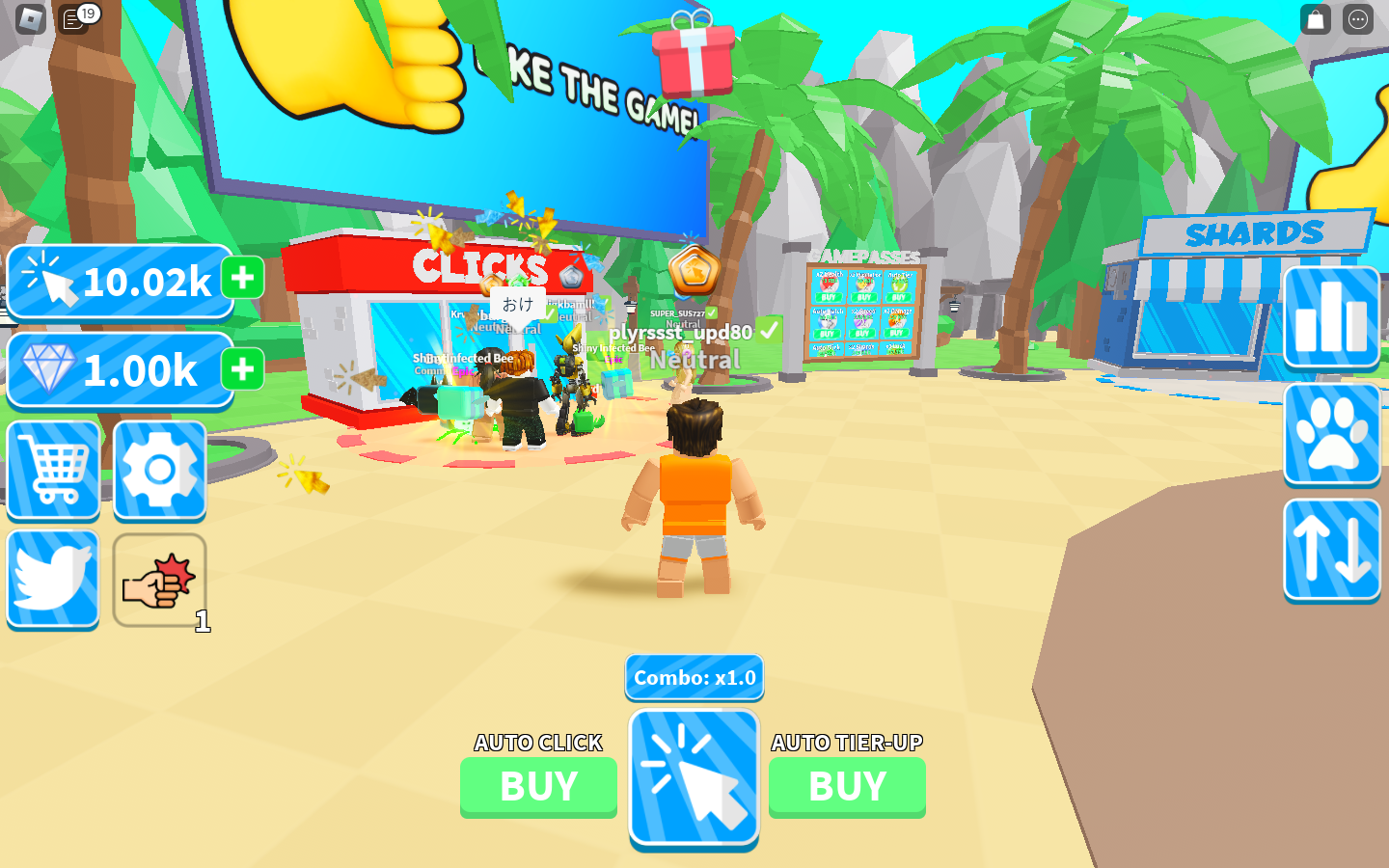 In the Roblox Tapping Titans Simulator, you'll be pressing down on the click button to receive clicks. Use those clicks to buy pets, tier improvements, and clicker expansion to earn more clicks! You may develop your dogs' skills as you tap and find uncommon ones that will help the game proceed. You can explore the game's various worlds and compete to become the best clicker by obtaining the ability to jump more than once.
Roblox Tapping Titans Simulator Codes – Tested September 2022
With our list of Tapping Titans Simulator codes, you can obtain freebies if you're hunting for them. For Roblox Tapping Titans Simulator, we've listed the most recent working codes below. These may be exchanged for shards and clicks, which can be used to develop your character and buy new pets.
Because the codes do expire after a certain amount of time, you will want to make sure to utilize them as soon as you can. You may find instructions for redeeming codes in Tapping Titans Simulator below the list of codes if you're unsure how to do it.
Tapping Titans Simulator Working Codes
The codes currently available are listed below:
| Codes | Rewards |
| --- | --- |
| moreclicks20 | Free Rewards [New] |
| titan10 | 8,000 Clicks & 800 Shards |
| Aqua | 2,500 Clicks |
| shards2k | 5,000 Clicks & 500 Shards |
How to Enter Codes in Tapping Titans Simulator
Tapping Titans Simulator codes can be redeemed straightforwardly, and we advise copying and pasting the codes directly from our list to prevent typos or extra spaces. If you're unsure how to collect the game's prizes, go to our detailed instruction manual.
On your computer or smartphone, launch the Roblox Tapping Titans Simulator.

On the screen's side, click the Twitter button.

Choose a code from our list and copy it.

Put it in the textbox marked "Enter Code Here."

Hit the Done! button to get your reward.

After redeeming the codes, any in-game bonuses or boosts should appear automatically on your account. If a code indicates invalid, make sure you type it accurately by checking it twice.
How to Get More Codes
Make sure to follow Enclamatic on Twitter, the game's developer, to find more codes. You can also sign up for the game's official Discord server to acquire news and updates and talk with other players. Otherwise, we'll add the most recent codes to this wiki as they become available, so check back often!