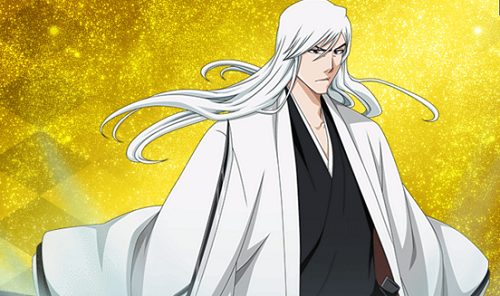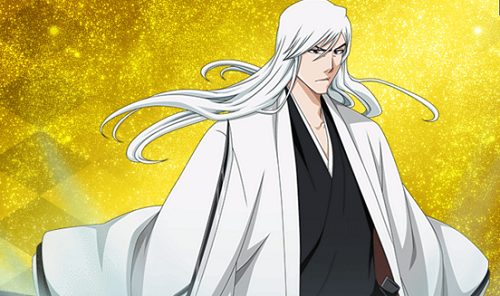 Quest
Objectives
Materials
AP Cost
Boss
Mission 151



Defeat the Target Enemy within 1 turn




Defeat at least 10 enemies




Defeat at least 1 Ice Plant





Mission 152
Mission 153
Mission 154
Mission 155
Mission 156
Mission 157
Mission 158
Mission 159
Mission 160
In BBS, your team can get bonus stats by having certain members in the party. Below is a list of bonus effects you can have by slotting in specific characters. Keep in mind it doesn't matter what star level a character is for most of these team effects, as long as it doesn't have a specific star requirement.
Here is the list of team effects you can get for each character. The legend table is below this list.
Quest
Objectives
Materials
Ap Cost
Boss
Mission 101



Defeat the Target Enemy within 1 turn




Use a medal Ability at least three times




Defeat at least 1 Morningstar







Gold Ore


Curative Bulb


Forest Mushrooms 



9
Level 31 Armored Knight
Mission 102



Defeat the Target Enemy within 1 turn




Clear with no continues




Deal at least 2000 damage in 1 attack







Curative Leaf


Curative Flower 


Spring Water 



9
Level 31 Darkball
Mission 103



Defeat the Target Enemy within 1 turn




Use a medal Ability at least twice




Defeat a Darkball within 1 turn







Copper Ore


Broken Biscuit


Teardrops 



9
Level 31 Blue Gummi Thruster
Mission 104



Defeat the Target Enemy within 1 turn




Defeat at least 10 enemies




Defeat at least 1 Darkball







Curative Leaf


Strange Leaf 


Broken Biscuit 


White Flower Dew


White Flower Nectar



9
Level 32 Ice Plant
Mission 105



Defeat the Target Enemy within 1 turn




Clear with no continues




Deal at least 2000 damage in 1 attack







Strange Leaf


White Flower Dew 


White Flower Nectar 



9
Level 32 Darkball
Mission 106



Defeat the Target Enemy within 1 turn




Defeat at least 8 enemies




Defeat at least 1 Darkball







Forest Mushrooms


Strange Leaf 


Strange Bulb


White Flower Dew


Teardrops 



9
Level 32 Red Nocturne
Mission 107



Defeat the Target Enemy within 1 turn




Defeat at least 8 enemies




Defeat at least 1 Darkball







Strange Leaf


Strange Bulb 


Broken Biscuit 


White Flower Dew 


White Flower Nectar 



9
Level 33 Wizard
Mission 108



Defeat the Target Enemy within 1 turn




Clear with no continues




Use only Speed Medals in your deck







White Flower Dew


White Flower Nectar 



9
Level 33 Darkball
Mission 109



Defeat the Target Enemy within 1 turn




Defeat at least 10 enemies




Use the Treasure Trove Keyblade







Gold Ore


Silver Ore 


Iron Ore


Copper Ore 


Scorching Sand 


Starry Sand 



9
Level 33 Armored Archer
Mission 110



Defeat the Target Enemy within 1 turn




Defeat at least 1 Darkball




Defeat at least 1 Gargoyle







Gold Ore


Copper Ore


Scorching Sand


Starry Sand 



9
Level 34 Yellow Gummi Thruster
Mission 111



Defeat the Target Enemy within 1 turn




Defeat at least 10 enemies




Clear with at least 300 Lux earned







Scorching Sand


Starry Sand


Topaz Earring 


Agate Ring



9
Level 33 Armored Archer
Mission 112



Defeat the Target Enemy within 1 turn




Clear with no continues




Clear with at least 300 Lux earned







Scorching Sand


Topaz Earring 


Agate Ring 


Scarab Brooch 



9
Level 34 Jewelry Bag
Mission 114



Defeat the Target Enemy within 1 turn




Defeat at least 10 enemies




Defeat at least 1 Darkball







Copper Ore


Scorching Sand


Starry Sand 


Agate Ring



9
Level 35 Wobble Tip-Toe
Mission 114



Defeat the Target Enemy within 1 turn




Defeat at least 15 enemies




Use only Power Medals in your deck







Iron Ore


Scorching Sand 


Starry Sand 



9
Level 35 Darkball
Mission 115



Defeat the Target Enemy within 1 turn




Defeat at least 1 Darkball




Defeat at least 1 Morningstar







Gold Ore


Silver Ore 


Iron Ore 


Curative Leaf 


Spring Water 



10
Level 35 Armored Knight
Mission 116



Defeat the Target Enemy within 1 turn




Use a medal Ability at least twice




Clear with at least 300 Lux earned







Curative Flower


Broken Biscuit


Teardrops 


Ember



10
Level 36 Darkball
Mission 117



Defeat the Target Enemy within 1 turn




Clear with no continues




Use only Magic Medals in your deck







Gold Ore


Silver Ore


Iron Ore 


Copper Ore


Curative Leaf 



10
Level 36 Gold Coin Bag
Mission 118



Defeat the Target Enemy within 1 turn




Defeat at least 10 enemies




Defeat at least 2 Darkballs







Gold Ore


Silver Ore 


Copper Ore 


Curative Bulb 


Forest Mushrooms 



10
Level 36 Large Body
Mission 119



Defeat the Target Enemy within 1 turn




Defeat at least 8 enemies




Defeat a Darkball within 1 turn







Gold Ore


Silver Ore 


Iron Ore 


Broken Biscuit 


Burnt Coal 


Topaz Earring 


Agate Ring 



10
Level 37 Armored Knight
Mission 120



Defeat the Target Enemy within 1 turn




Use a medal Ability at least once




Defeat at least 5 enemies







Gold Ore


Silver Ore


Iron Ore 


Copper Ore 



10
Level 37 Darkball
Mission 121



Defeat the Target Enemy within 1 turn




Defeat at least 5 enemies




Use the Lady Luck Keyblade





10
Level 37 Charcoal Bag
Mission 122



Defeat the Target Enemy within 1 turn




Defeat at least 5 enemies




Clear with at least 200 Lux earned







Gold Ore


Silver Ore


Iron Ore


Teardrops


Ember 



10
Level 38 Wizard
Mission 123



Defeat the Target Enemy within 1 turn




Use a medal Ability at least twice




Deal at least 2000 damage in 1 attack







Gold Ore


Silver Ore 


Iron Ore 


Copper Ore 


Broken Biscuit 


White Flower Dew 


White Flower Nectar 


Teardrops 


Ember 



10
Level 38 Ice Flower
Mission 124



Defeat the Target Enemy within 1 turn




Defeat at least 5 enemies




Use only Speed Medals in your deck







Gold Ore


Broken Biscuit 


Teardrops


Ember 



10
Level 38 Wizard
Mission 125



Copper Ore


Strange Leaf


Teardrops 


Ember 



10
Level 39 Armored Archer
Mission 126



Defeat the Target Enemy within 1 turn




Clear with no continues




Use the skill Use the skill Attack Up S







Gold Ore


Silver Ore


Iron Ore 


Copper Ore


Teardrops 


Ember 



10
Level 39 Wobble Tip-Toe
Mission 127



Defeat the Target Enemy within 1 turn




Defeat at least 4 enemies




Use only Power Medals in your deck







Gold Ore


Silver Ore 


Iron Ore


Copper Ore 


Teardrops 


Ember 



10
Level 39 Armored Archer
Mission 128



Defeat the Target Enemy within 1 turn




Use a medal Ability at least twice




Clear with at least 200 Lux earned





10
Level 40 Wobble Tip-
Mission 129



Defeat the Target Enemy within 1 turn




Clear with no continues




Use the Three Wishes Keyblade







Iron Ore


Copper Ore


Strange Leaf 


Teardrops


Ember 



10
Level 40 Large Body
Mission 130 (Unlock Coliseum)



Defeat the Target Enemy within 1 turn




Use a medal Ability at least twice




Clear with at least 200 Lux earned





5
Level 40 Defender
Mission 131



Defeat the Target Enemy within 1 turn




Defeat at least 10 enemies




Clear with at least 300 Lux earned







Iron Ore


Copper Ore


Scorching Sand


Starry Sand 


Topaz Earring 


Agate Ring 


Scarab Brooch 



10
Level 41 Dire Plant
Mission 132



Defeat the Target Enemy within 1 turn




Clear with no continues




Clear with at least 300 Lux earned







Burnt Coal


Topaz Earring 


Agate Ring 


Scarab Brooch



5
Level 41 Armored Knight
Mission 133



Defeat the Target Enemy within 1 turn




Defeat at least 10 enemies




Use the Lady Luck Keyblade







Gold Ore


Iron Ore 


Copper Ore 


Starry Sand 


Burnt Coal 


Scarab Brooch 



10
Level 41 Fire Plant
Mission 134



Defeat the Target Enemy within 1 turn




Defeat at least 10 enemies




Defeat at least 1 High Wizard







Iron Ore


Scorching Sand 


Starry Sand 



10
Level 42 Wizard
Mission 135



Defeat the Target Enemy within 1 turn




Defeat at least 10 enemies




Use only Speed Medals in your deck







Gold Ore


Scorching Sand


Starry Sand 


Topaz Earring


Agate Ring


Scarab Brooch 



10
Level 42 Red Bandit
Mission 136



Defeat the Target Enemy within 1 turn




Clear with no continues




Deal at least 2000 damage in 1 attack







Gold Ore


Scorching Sand 


Agate Ring 


Scarab Brooch 



10
Level 42 Ice Plant
Mission 137



Defeat the Target Enemy within 1 turn




Clear with at least 200 Lux earned




Use the Treasure Trove Keyblade







Scorching Sand


Burnt Coal 


Ember 


Agate Ring 



10
Level 43 Armored Archer
Mission 138



Defeat the Target Enemy within 1 turn




Defeat at least 15 enemies




Clear with no continues







Gold Ore


Iron Ore


Copper Ore 


Scorching Sand 


Starry Sand 


Agate Ring 


Scarab Brooch 



11
Level 43 Jewelry Bag
Mission 139



Defeat the Target Enemy within 1 turn




Defeat at least 6 enemies




Clear with at least 300 Lux earned







Gold Ore


Topaz Earring 


Agate Ring 


Scarab Brooch



11
Level 43 Armored Archer
Mission 140



Defeat the Target Enemy within 1 turn




Clear with no continues




Defeat at least 1 Gargoyle







Copper Ore


Starry Sand


Topaz Earring


Scarab Brooch 



11
Level 44 Wobble Tip-Toe
Mission 141



Gold Ore


Silver Ore 


Iron Ore 


Teardrops 



11
Level 44 Jewel Bag
Mission 142



Defeat the Target Enemy within 1 turn




Clear with at least 200 Lux earned




Use the Three Wishes Keyblade







Strange Leaf


Copper Ore 


Burnt Coal 


Ember 


Topaz Earring 


Scarab Brooch 



11
Level 44 Gold Coin Ba
Mission 143



Defeat the Target Enemy within 1 turn




Clear with no continues




Defeat a Large Body within 1 turn







Gold Ore


Copper Ore 


Teardrops 


Topaz Earring 


Agate Ring 



11
Level 45 Fat Bandit
Mission 144



Defeat the Target Enemy within 1 turn




Use a medal Ability at least twice




Defeat at least 2 Armored Knights







Burnt Coal


Ember


Topaz Earring 


Agate Ring 


Scarab Brooch 



11
Level 45 Gold Coin Bag
Mission 145



Defeat the Target Enemy within 1 turn




Clear with at least 250 Lux earned




Defeat a Morningstar within 1 turn







Copper Ore


Starry Sand 


Agate Ring 


Scarab Brooch 



11
Level 45 Large Body
Mission 146



Defeat the Target Enemy within 1 turn




Defeat at least 8 enemies




Use the skill Attack Up All S







Silver Ore


Scorching Sand 


Burnt Coal 


Ember 


Agate Ring 


Scarab Brooch 



11
Level 46 Gold Coin Bag
Mission 147



Defeat the Target Enemy within 1 turn




Use a medal Ability at least twice




Use the Lady Luck Keyblade







Burnt Coal


Ember 


Agate Ring 


Scarab Brooch 



11
Level 46 Red Bandit
Mission 148



Defeat the Target Enemy within 1 turn




Use a medal Ability at least twice




Defeat an Ice Flower within 1 turn





11
Level 46 Charcoal Bag
Mission 149



Defeat the Target Enemy within 1 turn




Defeat at least 10 enemies




Deal at least 2000 damage in 1 attack







Gold Ore


Silver Ore 


Copper Ore 


Scorching Sand



11
Level 47 Wizard
Mission 150 (150 Jewels/10k Munny/1 Ori)



Defeat the Target Enemy within 1 turn




Clear with no continues




Defeat at least 1 Darkball







Scorching Sand


Starry Sand


Topaz Earring 


Agate Ring 


Scarab Brooch 



11
Level 47 Red
Team Legend
Here is the team legend for those that want to know each of them well:
[easytable] Name, Description, Team Effect
Arrancar, A team made up of Arrancar., ATK +5
Captains, A team made up of 13 Court Guard Squads captains., STA +20 ATK +10
Getsuga, A team contains Ichigo and Zangetsu., ATK +10
Grimmjow Fracciónes, A team made up of Grimmjow Fracciónes., ATK +10 DEF +10
Lieutenants, A team made up of 13 Court Guard Squads lieutenants., STA +15 ATK +10
Lil Shiro, A team contains two childhood friends., DEF +10
Memory of a Vow, A team contains two characters with a complicated past., SP +10
Old Friends, A team contains two characters who have trained together for many years., FCS +10
Pride of the Kuchikis, A team contains a brother and sister., SP +10
Pyrotechnicians, A team contains the Rukon District's premier fireworks expert and her younger brother., ATK +10
Rescuers, A team made up of characters who set out to rescue Rukia., STA +20 ATK +10
Research and Development Chiefs, A team contains two Department of Research & Development chiefs., STA +15
Soul Reaper Academy Class of 2066, A team made up of 2066 graduates from the Soul Reaper Academy., STA +20
Soul Reapers, A team made up of Soul Reapers., STA +5
Stealth Force Commanders, A team contains two Stealth Force commanders., FCS +10
Terrible Ambition, A team made up of the one who will stand at the top and his closest allies., ATK +10 SP +10
The Internal Struggle, A team contains a certain character and the Hollow inside them., ATK +10
Trick or Treat!, Give us something good to eat or we'll play a trick on you!, STA +20 ATK +10
Unconditional Loyalty, A team contains two members bound by absolute loyalty., STA +15
Visored, A team made up of Visored., ATK +10 DEF +10
Where is a Heart?, A team contains Ulquiorra and Orihime., FCS +10
Where the Heart Lies, A team contains one who gives their heart and one who receives., FCS +10
Squad 13, A team contains two Squad 13 members., DEF +10
Squad 11, A team contains two Squad 11 members., ATK +10
Squad 10, A team contains two Squad 10 members., DEF +10
Squad 9, A team contains two Squad 9 members., FCS +10
Squad 6, A team contains two Squad 6 members., ATK +10
Squad 5, A team contains two Squad 5 members., SP +10
Squad 4, A team contains two Squad 4 members., SP +10
Squad 3, A team contains two Squad 3 members., SP +10
3★, A team made up of 3★ or higher characters., STA +10 ATK +5
4★, A team made up of 4★ or higher characters., STA +15 ATK +7
5★, A team made up of 5★ or higher characters., STA +20 ATK +10 [/easytable]