Binary Domain was a rather underappreciated release back in 2012 with the PS3 third person shooter failing to sell little more than 20,000 units in North America in its first year. But that hasn't stopped Daisuke Sato, producer of the much revered Yakuza series, from stating his interest in developing a sequel. The question is, 'Will SEGA listen?'.
Speaking to Gameblog.fr, Sato said: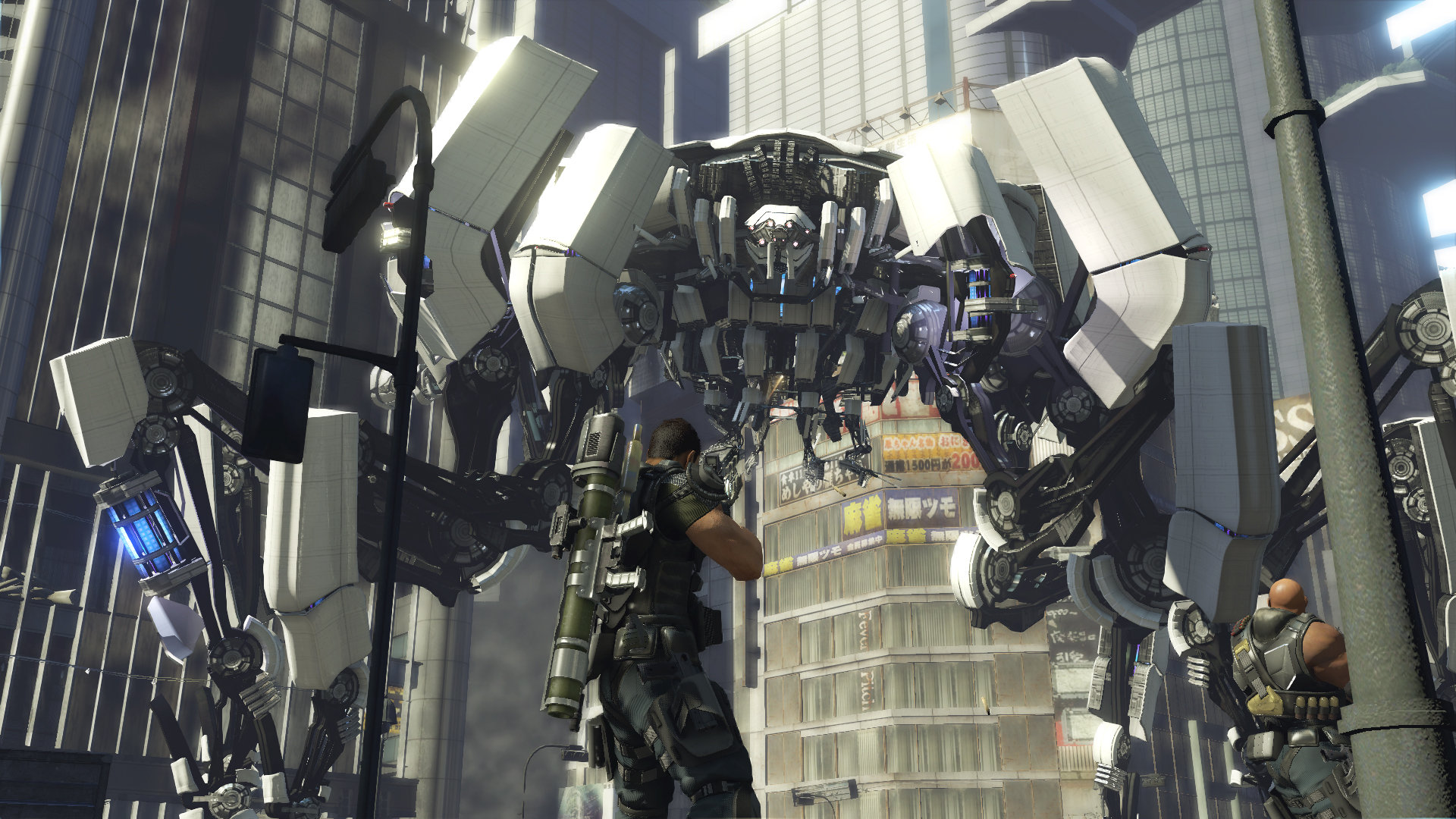 "As far as I'm concerned, I would love to make a sequel.
"It is purely a question of practicality and administration. It's up to SEGA to decide whether or not they want to do it."
There is no denying that the Yakuza series is cementing SEGAs place in today's hotly contested market. And despite lacking a console, the company is ably holding its own. After all, it's about quality over quantity. But there's also the possibility that throwing all of your eggs in the fisticuffs and karaoke market may limit your audience, making a revival of a new series quite a good idea.
Like its suit-cladded brother, Binary Domain was also set in Japan. But this isn't the noodle bar metropolis we've come to love. Instead, the world had been ravaged by the greatest boss fight to exist – that bad ass global warming. And succumbed to catastrophic flooding. With mankind all but wiped out, robots were tasked with our everyday jobs. But things inevitably went awry, especially as there was a treaty to sign and conventions to follow.
Though it failed to light up the sale sheets, Binary Domain was quite impressive on the mechanics front. A front runner, of sorts, to a few games we've now become accustomed to. Firstly, as leader of a squad, your interactions with your team members affects the way they view you. Earn their trust and they'll follow your lead, but plant a seed of doubt and you'll be watching your back when the going gets tough. It'll also change the ending.
Then there's the squad-wide upgrades and weapon improvements, which can be purchased throughout the world. They're called nanomachines and fit together like a puzzle. Finally, there's the thing that puts the intelligence in artificial, whereby the enemy change up their tactics depending on your advancement. Stand still for a while and they'll throw a grenade your way; or watch as your entire squad is flanked by cooperating androids. You'll be begging for them to run out of battery, but the only thing draining is your time to act.
Maybe we don't need a sequel; perhaps the first is good enough for a little remaster? It certainly has the intrigue. And because so few played it the first time, it's got a brand new audience too. Perhaps a re-release would allow SEGA to test the waters, ala Yakuza, before focusing on newer tales? That sounds like a good plan to me.
Does Binary Domain sound like a 10 or 01 game to you? Swipe your meaty fingers on some evil tech and write us a msg below.