After the successful launch of Nintendo Switch Sports, Nintendo is going back to an 'ol reliable IP with the next Mario title. Mario Strikers: Battle League is set to launch next month, and we have a new trailer to get fans hyped up for release.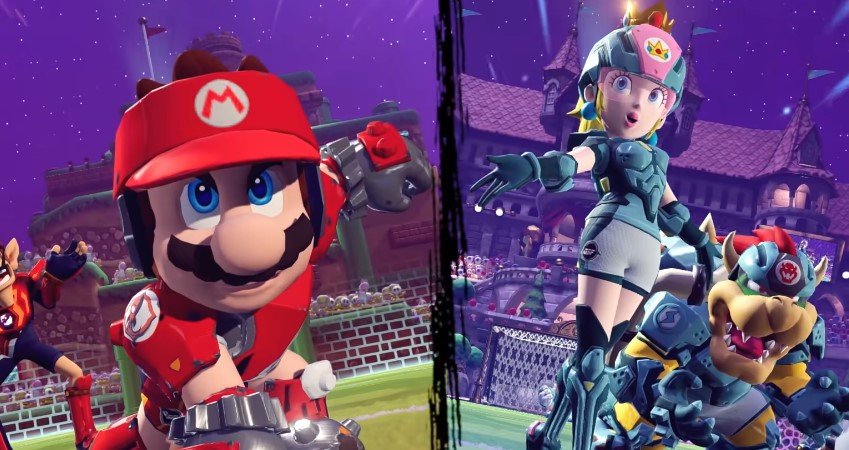 Check this out:
You're gonna get hit with the unexpected in Mario Strikers: Battle League! Tackle, pass, and score your way to victory in this chaotic soccer-ish sport. It'll be so much fun, it hurts!
In Mario Strikers, players get to take control of Mario and friends (as well as his enemies) in some fast-paced, no holds barred soccer game where fouls are allowed—just as long as you can get the ball through that net.
The game is set to launch with 10 playable characters—each with their own different stats. Mario is good as an all-around player, but characters like Peach will be more on speed. If you want a character that's more of a bruiser in the arena, you can go for Bowser or Donkey Kong.
Despite the established stats, players will also get access to different kinds of accessories and equipment that can help your overall playstyle in Battle League. We don't know if any other incoming characters should be expected for the game, but seeing that the world of Mario alone is full of kooky faces, it's very likely they could come to Strikers as expansions for the future.
Mario Strikers: Battle League launches for the Nintendo Switch on June 10.