One of the features missing when the Xbox One first launched was custom button mapping for Xbox One controllers. Microsoft partially reintroduced custom Xbox One button mapping with the recent launch of the Xbox One Elite Controller, but at a list price of $150, this highly desired feature was out of reach for many gamers.
With the launch of the "New Xbox One Experience" update this month, however, Microsoft now lets users with any Xbox One controller remap their buttons and triggers via Xbox One Settings. Here's how it works.
First, make sure you're running the latest build of the Xbox One operating system. The "New Experience" update first rolled out to the public on November 12, 2015, and you should already have received a prompt about updating your console. If you haven't, check for updates on your console by heading to Settings > All Settings > System > Console Info & Updates.
Once you've updated to the latest version of the Xbox One OS, head to Settings > Ease of Access > Button Mapping.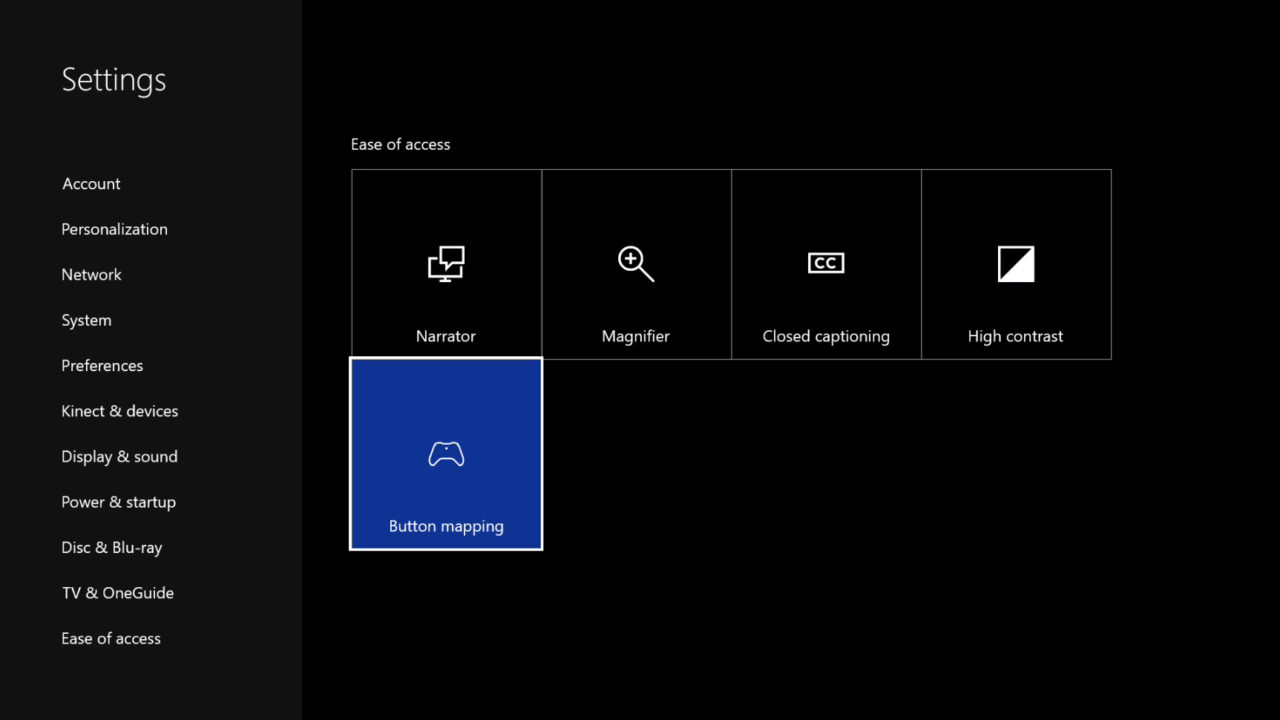 Here, you'll find options to remap all buttons, bumpers, and stick clicks, with the exception of the Home, View, and Menu buttons.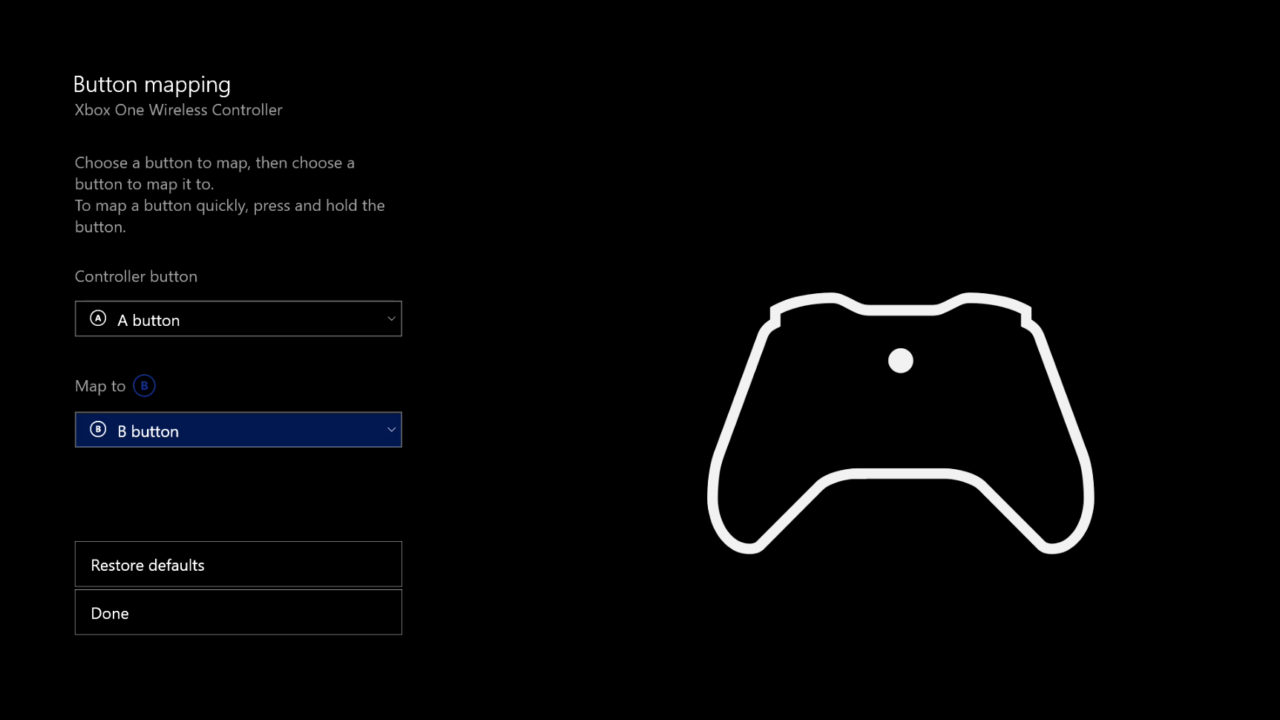 You can also swap the roles of the left and right analog sticks, invert each analog stick's Y axis, and swap the behavior of the left and right triggers.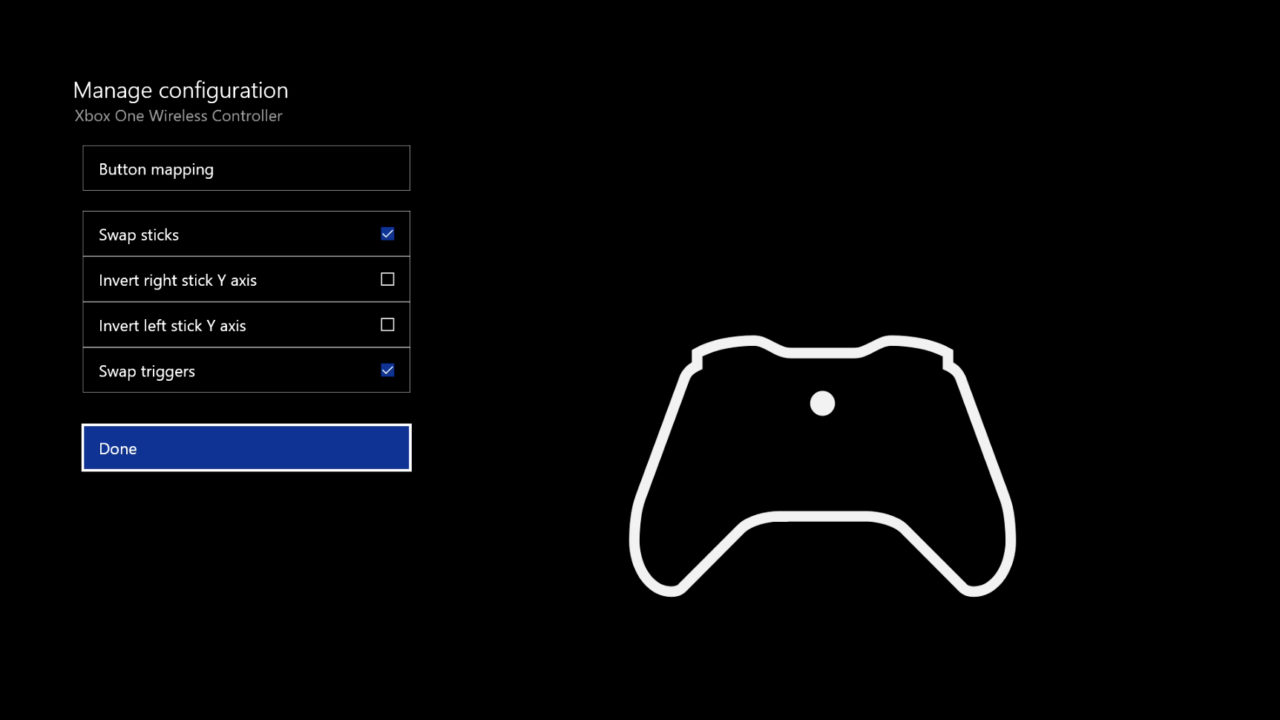 There's no support for stick or trigger sensitivity — you'll still need to upgrade to the Elite Controller for that — but most gamers itching for custom button mapping on the Xbox One should find the settings they need.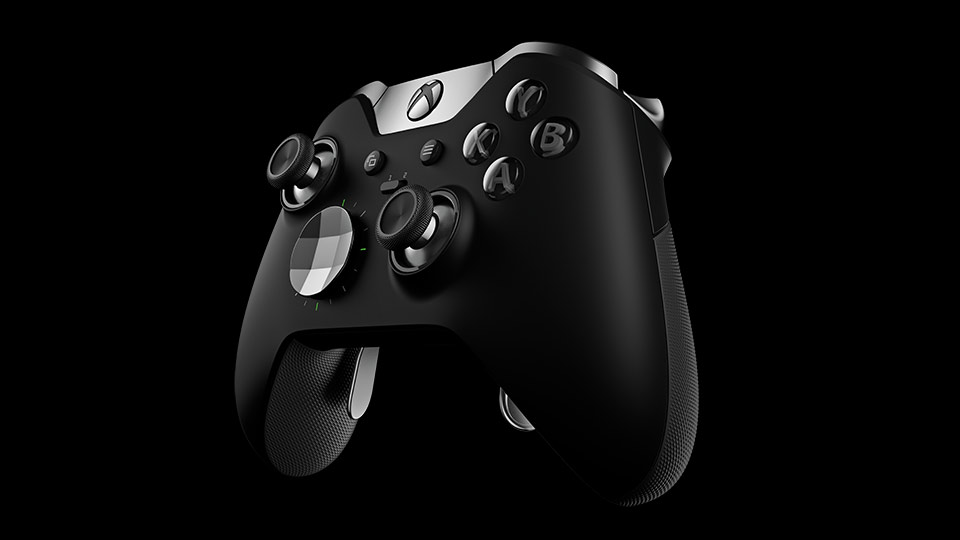 Note that your changes will take effect immediately upon selecting Done in the menu, so don't panic when you switch the analog sticks and you can no longer navigate the menus with the left stick. You can also head back to this menu at any time to restore default button mappings and revert any changes to the sticks or triggers.