Deleting a Fortnite account linked to the Nintendo Switch can be a confusing process. Simply because there's no direct way of doing it from the Switch homepage. You can't even log out from the game on the console itself.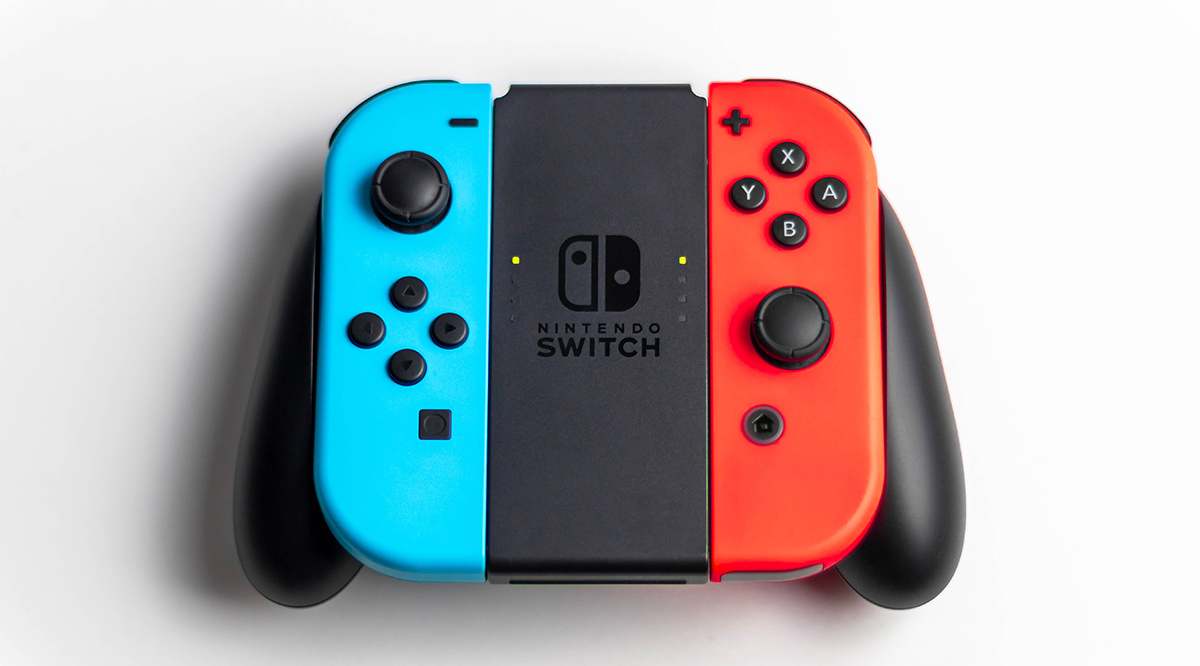 In this article, we'll simplify the process and show you how easy it can be to delete a Nintendo Switch Fortnite Account.
Deleting Everything
Fortnite doesn't have a dedicated account page. It shares data with your Epic Account. Be warned that deleting this will remove not only Fortnite, but also everything in your Epic Games account. All your games, purchased items, and any related information will be wiped. This action is considered irreversible. To recover an account that has been deleted this way, you'll have to contact the Epic Games customer service.
If you're sure that this is the action that you want to take, we've got you covered. First off, you'll need a PC or smartphone as you can't do it from your Switch. You'll also need the email address and password you used to create the account. Proceed to the Epic Games website and do the following:
Epic will then display a prompt similar to the one shown below. Proceed to the email connected to your account and copy the Security Code, and click Confirm Delete Request. Epic will then confirm the deletion with an email. Congratulations! your Epic Account is no more.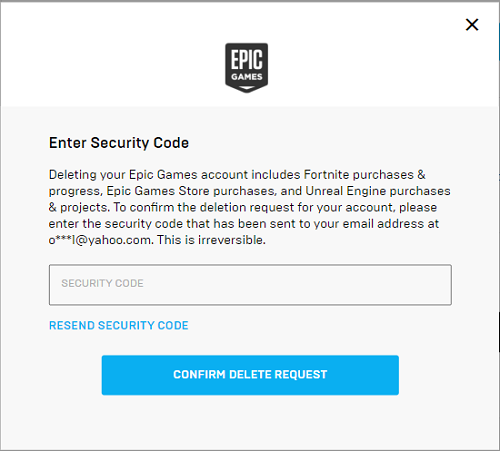 Unlinking Fortnite from Switch
If full account deletion seems a bit of an overkill, you can always opt to simply unlink your Switch account. Unlinking doesn't delete your account per se, but it does remove said account from your console. Be aware that your unlinked game account won't progress until you relink it again.
To unlink your Fortnite account, follow these steps:
Open the Epic Games website.
Hover over your account name, located in the upper right corner of the screen.
Choose Account.
On the tabs on the left side choose Connections.
On the Connections page choose Accounts.
Choose the appropriate connection and choose Disconnect.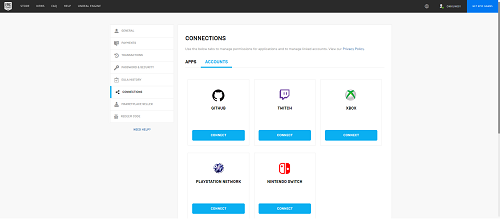 You'll then receive a prompt from Epic warning you that all your shared profile, progress and purchased items will be lost. This can be confusing as it isn't necessarily true. Epic Games stores your account data in the Cloud. As long as you don't delete your Epic account, you can relink it later and retrieve all your progress. That being said, tick all the check boxes and click Unlink.
When you go back to your Switch and open Fortnite, you'll see that you've been logged out from your old account and it will prompt you to log back in. Your account is now unlinked.
Relinking Your Account
To relink your account, follow the same steps as unlinking. Make sure that you're logged in to the account that you want to link, then do steps 1 – 5. Once you open the Accounts tab on the Connections page, click Connect.
Ghost Accounts
Now this is a problem a lot of Fortnite players on Switch encounter. In fact, this is often the source of questions on how to delete a Nintendo Switch Fortnite account – Ghost accounts.
But what are ghost accounts exactly? Well, they're what happens when you choose to skip the link or login procedure when you first start up Fortnite on your Switch. This creates a Fortnite profile that isn't associated with any Epic Games account. Epic does this automatically. You can play and progress in the game just fine. You can even purchase items if you want. You just can't unlink it from your console or it will delete everything.
To deal with this, your first step is to determine if you want to keep the ghost account or not. Second, is whether or not you have another account other than the ghost account. And third, which of those accounts you want to link to your Nintendo Switch.
No matter how you chose to answer those questions, you'll need a new email account. Make sure that it isn't currently associated with an existing Epic Games account. Also, confirm that you're currently logged in to your Nintendo Account. Once you've done so, follow these steps:
If you choose to keep the ghost account, you'll be making it official
Go to the Epic Games website. Don't log in. If you're logged in, log out now.
Click Sign In, in the upper right corner.
Epic Games will detect your Nintendo Account and then prompt you to sign using new account details.
Fill up the information using your new email and password.
Tick the boxes then click Save Changes. Your new account has now been created.
If you choose to discard the ghost account
Follow the instructions on creating the new account as above.
Proceed to Delete the account as detailed in the Delete everything section.
If you want to link another account other than the ghost account
Follow the instructions on creating the new account.
Follow the instructions on the section for Unlinking Fortnite from Switch.
Log in to your old account and follow the instructions on the section for relinking your account.
Avoid Confusion and Hassle
The Nintendo Switch doesn't make it easy to delete your Fortnite account. The process though, can be painless if you know the right steps. As long as you follow these instructions properly, you can avoid confusion and hassle.
Have you ever had to delete a Fortnite account on your Switch? Did you run into any problems? Share your thoughts and experiences in the comments section below and help out the rest of the Nintendo Switch community.