The complete saga of The Luminary's journey through Erdrea is now available for PlayStation®4 computer entertainment system, Xbox One as an Xbox Play Anywhere title, Windows 10, Steam®, and Epic Games Store, as DRAGON QUEST®XI S: Echoes of an Elusive Age™ – Definitive Edition ships today. More than 34 years after the release of the first DRAGON QUEST game, known as Dragon Warrior in the West, the highly-acclaimed series makes its debut on Xbox bringing the latest instalment of the series and its wondrous world to a whole new audience. A fantastic addition to the DRAGON QUEST library, this sprawling standalone adventure is the perfect starting point for new players and rich with all the features RPG fans familiar to the series have come to enjoy.
Taking up the mantle of The Luminary and joined by a unique cast of loyal companions, players can enjoy over 100 hours of riveting gameplay and enthralling storylines. The hunted Hero will travel across continents and vast oceans to uncover the mystery of his past and take on an ominous threat facing the world. An epic beginning of a new adventure, this enchanting world is brought to life by series creator Yuji Horii, character designer Akira Toriyama, and series composer Koichi Sugiyama.
This definitive version of the critically acclaimed DRAGON QUEST XI: Echoes of an Elusive Age is packed with a host of new features and enhancements making it a truly unmissable experience for RPG fans everywhere. Key upgrades include: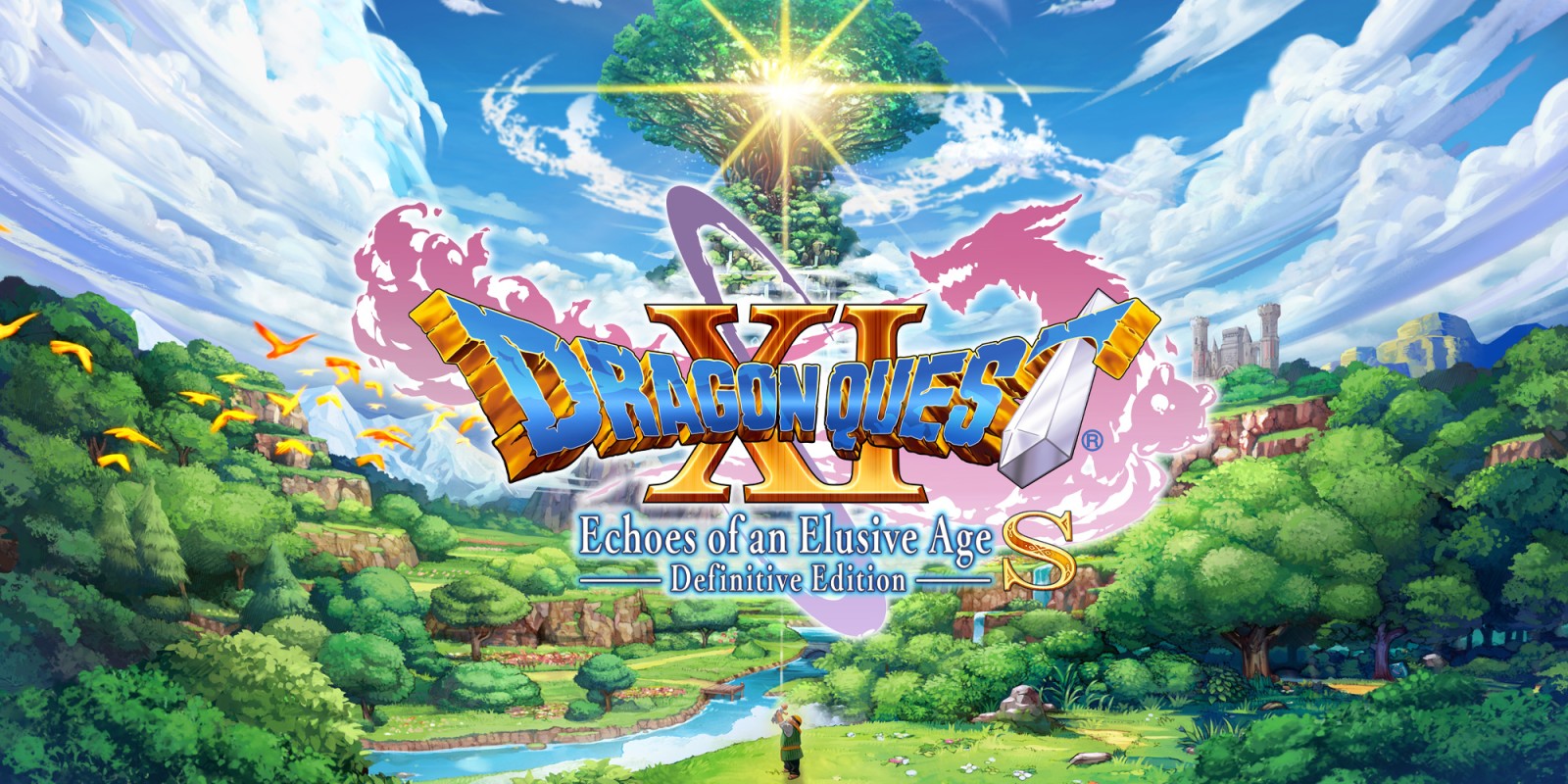 New character side stories – Get to know your fascinating cast of companions more than ever with individual side stories and adventures
Retro 2D mode – In addition to stunning 3D, you can also choose to play in 2D with retro-inspired graphics of classic 16-bit RPGs
16-bit World of Tickington – Journey to past DRAGON QUEST worlds full of additional side-quests reimagined in the retro style
Japanese audio – Choice to play the entire game with all-new Japanese voice-over or the original English
Fully Orchestrated Soundtrack – Ability to switch between the symphonic soundtrack or the original synthesized soundtrack as you travel the world of Erdrea
Photo mode – Immortalize your adventure with the perfect image. Rearrange characters, set different poses, change angles etc. are just some of the features available in Photo Mode
Additional Draconian Mode options, Adjustable Battle Speeds and More
A downloadable demo offering up to 10 hours of content from the opening of the game is also available for the PlayStation®4 system, Xbox One as an Xbox Play Anywhere title, Windows 10 and Steam. Progress from the demo can be carried over to the full game. Players who complete the main scenario of the demo will receive three "Seed of Skill," which grant players an extra skill point when consumed and can be used either in the demo or upon continuing their save progress in the full game.