Having a buddy to back you up in a fight can make winning more effortless, and in Elder Scrolls Online, you can get Companions. If you don't have players to help you in quests and missions, these computer-controlled allies can stand in to help you defeat enemies. Before you can fight alongside them, though, you must first unlock them.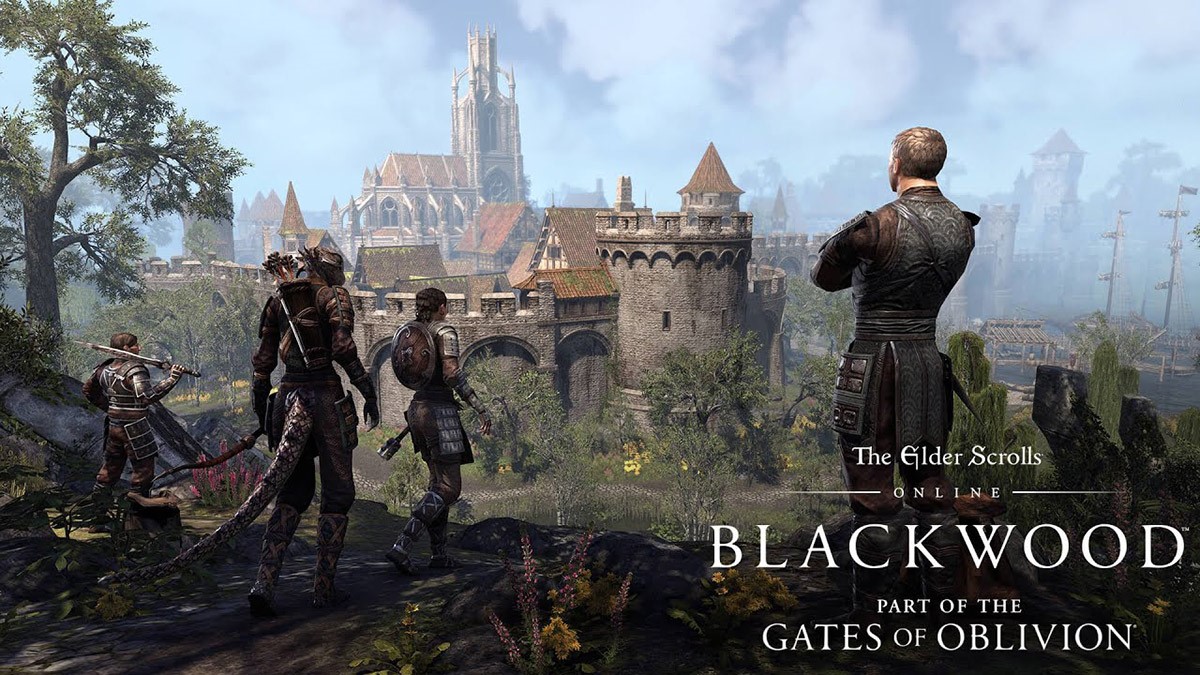 Companions aren't hard to get, but maintaining a good relationship with them can be confusing. Currently, you can recruit two available characters, and you can find more details below.
Prerequisite for Recruiting a Companion
ESO players must purchase the Blackwood Chapter DLC before recruiting Companions becomes possible. Besides 30 hours of new story content, the DLC includes the Companion system. Thus, without the DLC, players won't be able to hire anyone.
As of writing time, the Blackwood Chapter DLC has been released for several months.
Recruiting Mirri Elendis
Mirri Elendis is a Dark Elf who specializes in treasure hunting. With her in your party, you'll find extra rewards from chests.
Unlocking and recruiting this Dark Elf is relatively simple. After buying the DLC, travel to Blackwood itself. Head to the northern part of Doomvault Vulpinaz, where a note lies on the ground. Interact with it to start the "Shattered and Scattered" quest.
Talk to Mirri Elendis.

Follow her instructions and clear a ravine.

Talk to Mirri again and make one of the two choices.

Follow her and read a journal.
Exit after speaking to Mirri.
Smash some crystals before regrouping with the others.

Continue forward and grapple before smashing more crystals.

After more smashing, escape with Mirri and potentially the other adventurer.

Go to the campfire and speak to Mirri again.

From now on, she's your Companion.

When you build enough Rapport with Mirri, you get a collectible item.
Recruiting Bastian Hallix
The second Companion, Bastian Hallix, can improve any potions you pick up from chests or monsters. Thanks to his Insight perk, there's a 30% chance for this to happen. If you value potions, having him active will be a great idea.
Like Mirri, Bastian's quest is initiated by heading to the southwestern area of Deepscorn Hollow. He's tied up, and talking to him will begin his quest "Competition and Contracts."
After speaking to Zeechis and freeing Bastian, look around for a clue.

Speak to Bastian again.

Enter and explore Deepscorn Hollow.

Save some prisoners from Sithis cultists.

Follow a fleeing cultist deeper into the Abandoned Excavation.

Free the Dark Elf Tenarei Vels.

Talk to her and keep on exploring the Hollow.

Find the hidden door switch after talking to the imprisoned vampire.

Enter the Inner Sanctum and the Hall of Sithis.

Head into the Fane of Scorn and kill Lalais.

Enter the Private Chamber with Quistley Silvelle.

After completing this quest, you can set Bastian as your active Companion. Like Mirri, he also has a collectible after improving your relationship with him.
Companion Basics
You can only have one Companion out at a time, and thus, their perks won't be active when off-field. As mentioned earlier, you must gain the approval of either of them to keep them around and work for you.
Mirri doesn't mind if you commit crimes, but if you get caught, she expresses disapproval. Bastian is an upright man; you should keep him inactive if your quests involve any criminal activity. Both have specific ways to build Rapport.
You also can't use Companions when too many other players join, as the latter have slot priority. Players also can't summon them in combat or PvP areas.
Additionally, your Companions have skill trees and equipment to customize. In time, you can make them formidable allies in battle.
I Got Your Back
It's impossible to romance your Companions right now, though the developers might add that feature eventually. So, if you're tired of going it alone, ESO has provided you with friends to help defeat your enemies alongside you. Players can always rely on them for bonuses and more.