Codemasters have released a new update for F1 2019 (patch 1.05), which brings with it a wide range of improvements. One of these is tasked at removing a force feedback surge that was affecting Fanatec wheels on lights out. A somewhat annoying glitch, I'm sure you'll agree?
Elsewhere, a large proportion of the changes come as a means to rebalance the grid. That's because a lot has changed since pre-season testing, which was probably Codesmasters' last major briefing opportunity with all of the teams. And some could even have been accused of 'sandbagging' – we were expecting more from Ferrari, after all, and less from Mercedes.
As the patch notes explain, most of these performance enhancements come in the form of lap-time improvements, gained through the corners – up to one and a half seconds to be precise. And are designed to create a more realistic representation of the grid. Hopefully McLaren can hold on to their midfield position.
The final big change is in the inclusion of LAN and Unranked Multiplayer modes for Formula 2, which the team describe as a heavily requested feature.
The full patch notes can be read below. However, whilst I've got your attention, Codesmasters have earmarked a few dates in the future for when they expect further updates to become available. And I thought you might like to know. These are July/August for the Paul Ricard pit lane fix, August for further visual updates (visual), and September for the 2019 F2 season.
Is there anything you believe is missing from patch 1.05? Share your car worries in the pit box below.
Patch 1.05 notes
In this patch the performance order of the teams has been rebalanced to better replicate the F1 Season and how it has evolved since preseason testing. This update affects both the car handling of your car and the performance of the AI cars. Individual team handling traits have been tailored to be more representative of their real-life counterparts, with updated aerodynamics achieving a performance improvement of between 1 – 1.5 seconds per lap, mainly in higher cornering speed, and vehicle performance has been updated to give a more accurate assessment of each car's strengths and weaknesses. The other update that you've been asking us a lot about is F2 in multiplayer, this will be available in Unranked Multiplayer and LAN game in patch 1.05.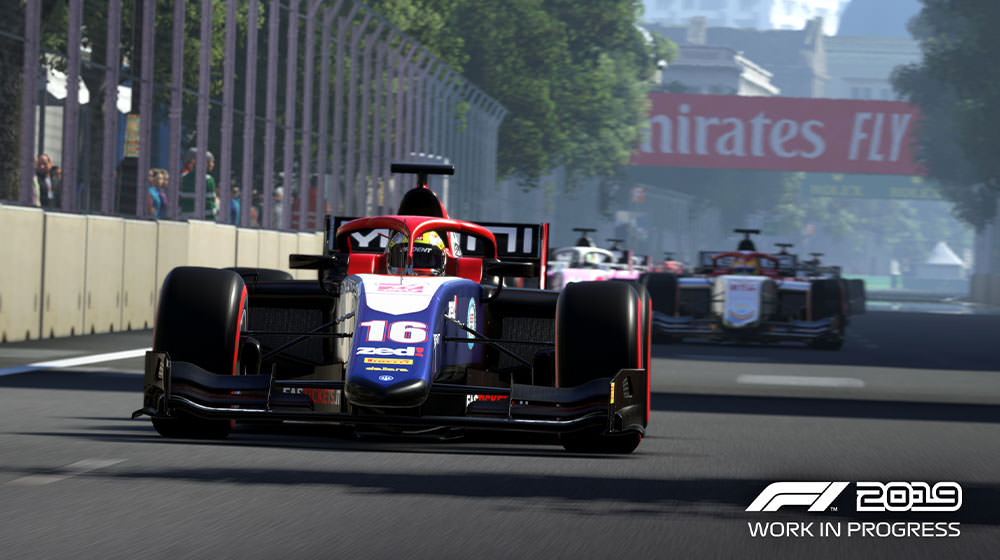 2019 season performance updates
F2 is now available in Unranked Multiplayer and LAN
AI performance has been improved in wet weather for both F1 and F2 vehicle classes
Improvements to AI blocking behaviour
In photo mode changing shutter speed will no longer make the screen go black
Fanatec wheels will no longer send strong force feedback turning the wheel to the right on race starts
Rain / ERS charging lights now work on PS4 Pro
First Ten Down (Complete 10 races online) achievement will now unlock correctly
Stopped graphical glitches occurring and getting more frequent during long play sessions
Source: Codies