2018 has been a year of many ups, and a handful of downs. One in which most of the games met our expectations, though a few missed the mark by quite a margin. But in the end, those unexpected detours can lead to some hidden gems – titles that you wouldn't normally give a second glance. And, at times, they become firm favourites in your collection.
At least, that's what happened to me on more than one occasion, which you'll see below. And, yes, the absence of many AAA games is deliberate; I decided to start with AAB this year. But before we begin our journey from ten to one, I feel it's only fair to make a shout out to three close contenders, who only lost out on a place in the final after forehead-sweat inducing deliberations.
Let's have a round of applause for TT Isle of Man – Ride to the Edge, Diablo 3 (Nintendo Switch), and the SNK 40th Anniversary Collection (Nintendo Switch). May our fun continue!
But, alas, there is no prize for them. So let us now begin…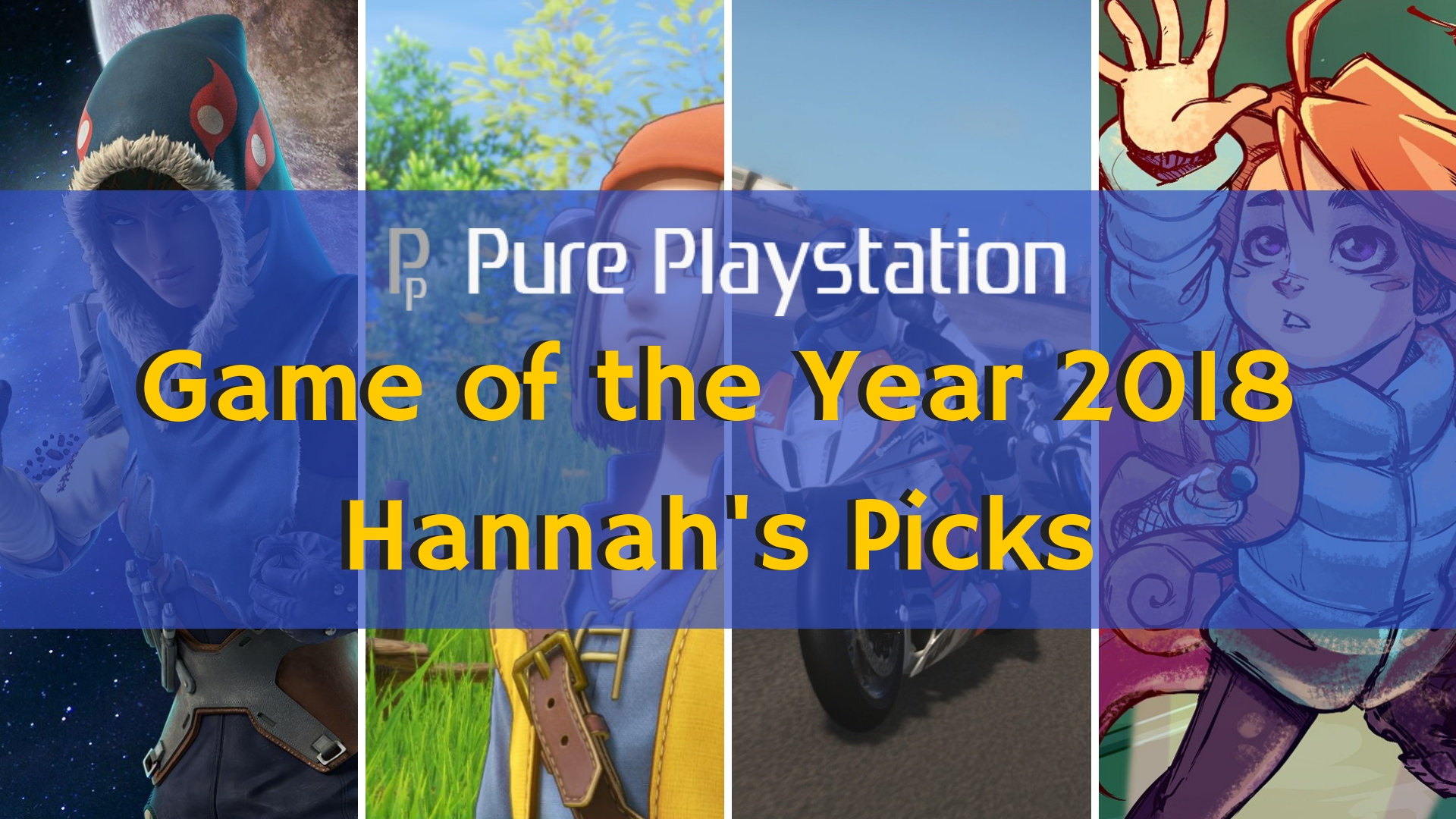 10. Mega Man 11 – Capcom – (PS4)
This little blue man has been through a lot. Mostly Wily's Castle, over and over again. But even in his eleventh outing, Mega Man still has a lot to bring to the table. Namely, challenge That's because Mega Man 11 is a tricky game; there's no two ways about it.
Capcom have ramped up the difficulty over the last few iterations, knowingly or not. And this is the pinnacle of the lot. A few new mechanics have been added in an attempt to even things out, but on the whole this will keep even the most rehearsed of players on their toes. It does at least make it value for money.
9. SEGA Mega Drive Classics – SEGA – (PS4)
We're living through a funny time. One where we are pining over the games of yesteryear, and causing such a stink that we're actually forging a new genre – retro re-release. Nintendo's done it, and so too has Sony. But now SEGA's joined the ranks of this generation but with a software offering rather than hardware.
On the disc you'll find 53 classic titles from the Mega Drive, including Wonder Boy, Streets of Rage and Sonic. They're all playable from your own virtual bedroom, furnished with a VCR-TV and magic eight ball. But the real treat comes in the form of trophy support, which ensures you and your friends know who is top dawg of the 16 bit era. It's a great collection for those looking to take a trip down memory lane, or newcomers who want to test their mettle against the era of no DLC or day one patches. Ah, the simplicity.
8. Starlink: Battle For Atlas – Ubisoft – (PS4)
Starlink: Battle For Atlas received some bad press on launch, mainly due to its questionable accessories. But away from the plastic bloatware, the game is actually an enjoyable space odyssey, rich in adventure and personality.
Overall, it's a fun adventure that leaves a lot to be desired with the older Star Fox titles – Ubisoft have done a grand job at breathing fresh life into the IP. My only critique would be its limited offering of planets, but it still takes 60+ hours to complete so there's obviously a lot to do, nonetheless.
7. Ride 3 – Milestone SLR – (PS4)
Four stars are most certainly better than two, but two wheels trounce four. And, thankfully, the Ride series appreciates that. In a world where motorbikes are often overlooked in favour of their claustrophobic brethren, Ride 3 opens the throttle and hits the road.
From the first in the series, I've been impressed by the selection of parts available as updates, as well its plentiful selection of bikes. But the third really pulls away from the pack. With more bikes, more tracks and more customisation, what's not to like?
6. Dragon Quest XI: Echoes of an Elusive Age – Square Enix- (PS4)
In a similar way to Zelda Breath of the Wild, Dragon Quest XI boasts a polished world where danger and adventure lurk in every blade of grass. There are bountiful dungeons, characterful enemies and a strong story, which more than makes up for the slightly too linear playstyle – it's too beautiful to be confined! And the music score is rather mesmerising, as well.
Many may criticise it for being another Dragon Quest game, following that same well trodden path. But if it ain't broke, don't fix it, I say.
5. Octopath Traveller – Square Enix – (Nintendo Switch)
Now, this is a tricky entry to rank. On one hand, Octopath Traveller has reignited a smile that was last seen when I was adventuring through the Secret of Mana and Chrono Trigger. But on the other, it has infuriated me with its disconnected group of adventurers and tales.
The only thing I know is that I'm yet to remove the cart from my Switch. Even if I do get my behind kicked way more than I'd care to admit…
4. Divinity: Original Sin 2 – Larian Studios – (PS4)
I used to have a computer that could play games. Then somehow I ended up with one that helped to, just about, pay the bills. There wasn't much I missed after downgrading, though my hoarding of my flight simulator discs spoke of untreated grief. But I did long for a decent RPG that wasn't afraid of menus, complexity and teamwork. Not to mention dialogue. Lots and lots of lovely dialogue.
To many, all of this sounds too unwieldy but Divinity Original Sin 2 on the console does it well. For one, the controls are rather generous, though there are times where things are more complex than with a mouse (that will never change). And the locations are vivid. Engaging. Inviting. Yes, at times, the frame rate suffers. But never enough to deter you for long because with so much choice, you can't help but strike up another conversation.
3. Lego DC Super Villains – TT Games – (PS4)
Lego is evil by nature. Those colourful blocks are a hazard to life and feet worldwide. But now there's a new villainous streak to watch out for.
Even though these games have been done countless times before, Lego DC Super Villains does go some way to stand out from the crowd. From the very creative, and expansive, character creator to the selection of our favourite comic destinations, recreated in the beloved block, there's something addicting about being bad.
So what if the combat is a little basic – sometimes that's all you're looking for.
2. Super Smash Bros. Ultimate – Nintendo – (Nintendo Switch)
Who hasn't wanted to see a plumber take on a gorilla in good old-fashioned fisticuffs?
Now, some may think that's niche, but apparently that's what the people want. And, boy, do Nintendo deliver. Capturing everything that made the series what it is, Super Mario Bros. Ultimate floors its more traditional competition with its vast selection and flawless presentation. Not to mention the countless characters, moves and combos on the table. It honestly makes it difficult to take short-clad, six-pack sculpted guys fighting in the street seriously ever again. Sorry, Sagat!
1. Celeste – Matt Makes Games – (PS4/Nintendo Switch)
You don't see many platformers outside of the indie circle. But that doesn't matter when they're as good as Celeste. This dastardly difficult yet seriously addictive game is a pleasure to play. And, in turn, a joy to die over and over again in. Now, who'd have thought that was possible?
I will admit that I have more than my fair share of the beautifully rendered mountain to climb. But I'm still making my way to the top – one life lost after another. Just remember, dying is just the beginning; learn from it!