It's a quick fix to the audio cutting out or losing sound issue in Marvel's Spider-Man 2.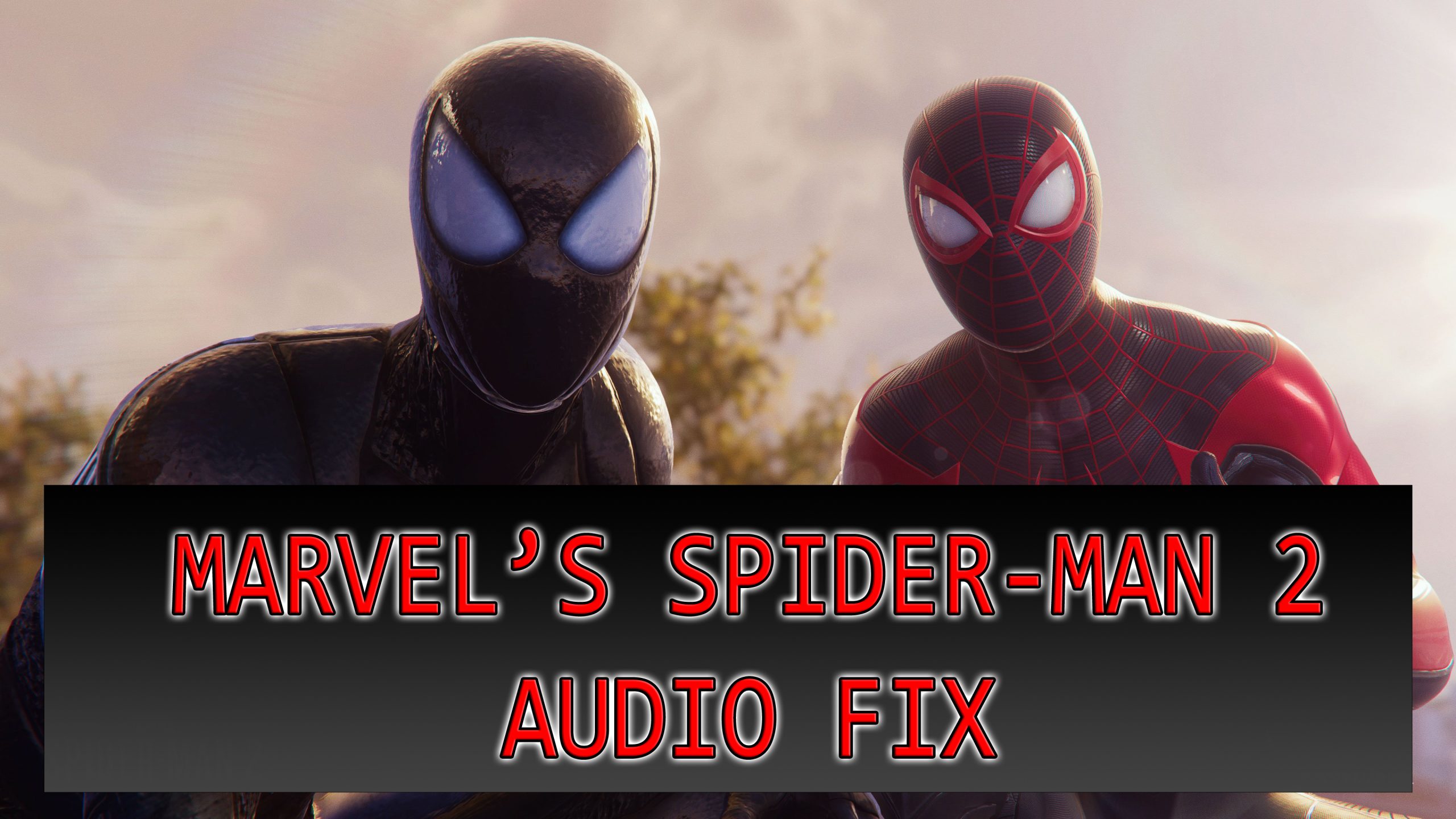 The long-awaited sequel to the 2018 Marvel's Spider-Man was officially launched on October 20, 2023, by Insomniac. This game is an exclusive title that's released for PlayStation 5. The amazing graphics, stunning features, and complex storylines are among the most awaited by many fans.
The game takes place ten months after the events of the previous game, Spider-Man: Miles Morales. In Spider-Man 2, Peter Parker and Miles Morales must cooperate to take down their nemesis, Venom.
But, like many complex video games, Spider-Man 2 is not without its fair share of minor issues and bugs. One of these is an audio bug wherein the game loses sound or audio after doing missions in the game.
While Insomniac, the game developer of Spider-Man 2, strives to release the game free from major technical issues, it is almost impossible to create the perfect error-free game. The good news is that the gaming community has helped create fixes to resolve or alleviate these problems.
Related: How To Fix the Galvanize Bug in Spider-Man 2
How to Fix the Audio Cutting Out in Spider-Man 2
The audio cutting-out problem in Marvel's Spider-Man 2 can manifest in various ways within the game. Some players have reported audio cutting out when starting a new mission, while others have experienced hearing distorted or missing sound effects. This bug significantly diminishes the immersive gameplay of Spider-Man swinging through the New York City streets or engaging in battles with classic villains.
Before you begin resolving the issue, it is necessary to save your progress. Follow the steps below on how you can resolve the audio cutting-out issue in Spider-Man 2:
1. Save and Restart your Game
There are times when bugs and errors are temporary game glitches only. Try saving your game file and restart the game to see if this fixes the issue. The following steps will show you how to do that:
Open the Options menu and manually save your current game progress.
Exit Spider-Man 2 and start the game as usual.
Load your recent save file.
This particular method works to fix most glitches or bugs because it refreshes the game's processes, therefore allowing it a clean start. It is an easy solution that is worth trying, but if the audio problem persists, then you will need to try other options.
2. Uninstall and Reinstall the Game
If the problem with the audio persists even after trying the first fix, you can try resolving it by uninstalling the entire game and reinstalling a new one. To uninstall Spider-Man 2, follow these steps:
Open the PlayStation 5 home screen.

Locate Spider-Man 2.

Click the Options menu and choose Delete.

Click Confirm to delete the game.

When uninstallation is complete, reinstall Spider-Man 2 from your library.
Reinstalling the game often helps fix various technical issues, including audio errors. This method allows your game to have a clean slate—free from errors and bugs. Just have a stable internet connection to download the game again easily.
3. Keep your game updated
From time to time, game developers often release game patches to address common bugs and improve overall performance. You need to ensure you have the latest version of Spider-Man 2 installed. To update your game, do the following steps:
Check for any updates in your PlayStation 5 settings.

If there is a pending update, download and install it before running the game.
4. Adjust the game's Audio Settings
There is a possibility that the audio issue may be related to the audio settings on your PlayStation 5. Try the following steps to adjust the game's audio settings and see if this rectifies the problem:
Open the Settings menu from your PlayStation 5 home screen.

Press Sound and select Audio Output.

Make sure that the right audio output device is selected.

Double-check the audio format settings.

Switch between Dolby and DTS formats.
There are cases wherein mismatched audio settings may cause audio cutting out in certain games. Adjust the audio settings to match your setup, and check if the error is fixed.
If none of the above solutions work for you, you should contact customer support for Marvel's Spider-Man 2 or PlayStation 5 so they can address your issue directly.
See also: Marvel's Spider-Man 2 platforms: Is it coming to PS4, PC, or Xbox?