If you watched Legends of the Hidden Temple as a kid, there's a good chance you dreamed of being on the show. You probably had a favorite team (Blue Barracudas all the way). You watched week after week as kids clumsily waded through foam right into the waiting arms of a temple guard. And you shook your head as those who somehow made it through struggled with a three-piece puzzle in the Shrine of the Silver Monkey.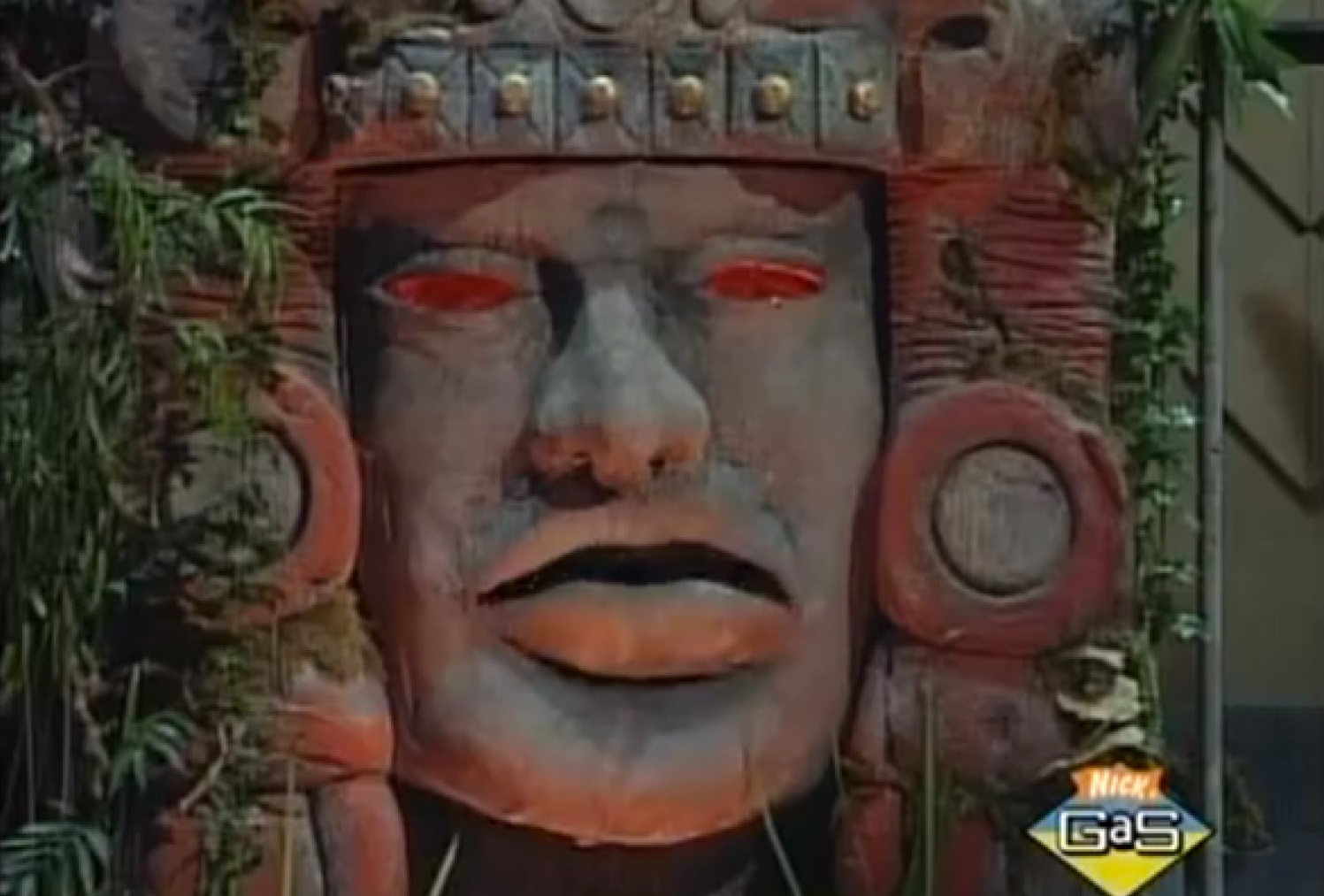 Do you ever look back and wish you could've taken a crack at it? Well, Legends of the Hidden Temple is getting a reboot. So now's your chance.
According to IGN, the remake is set to debut on the CW at some unknown point in the future. The show used to air on Nickelodeon back in the mid '90s, but the change in network isn't the biggest alteration to the original formula — not by a longshot. Instead of kids taking part in Legends of the Hidden Temple's many challenges, adults will now be called on to face the Steps of Knowledge and so forth. You thought you were smarter and more agile than all those other kids? Time to step up and prove it.
And yes, by the way — because you're probably dying to know this — Olmec will be back, too. It wouldn't be Legends of the Hidden Temple without Olmec.
This actually isn't the first we've heard of a Legends comeback. The show was originally set to stream on Quibi, the ill-fated video service that failed in just about every way imaginable before it shut down last year. Fortunately, the CW has come along to save the rebooted show from returning to what it once was — a millennial memory of childhood TV game shows.
Sadly, as mentioned, there's no word on when the new version of Legends might air. I'm definitely eager to see what it looks like in the modern day, though, and how the adults fare when asked to do what many kids couldn't back in the day.