The desktop GPU market is in decline, and is now a statistical two-horse race between AMD and NVIDIA, according to a recent report from Jon Peddie Research. The firm's analysis revealed a 5.4 percent quarterly decline in shipments for the market overall and a 5.2 percent decline over last year.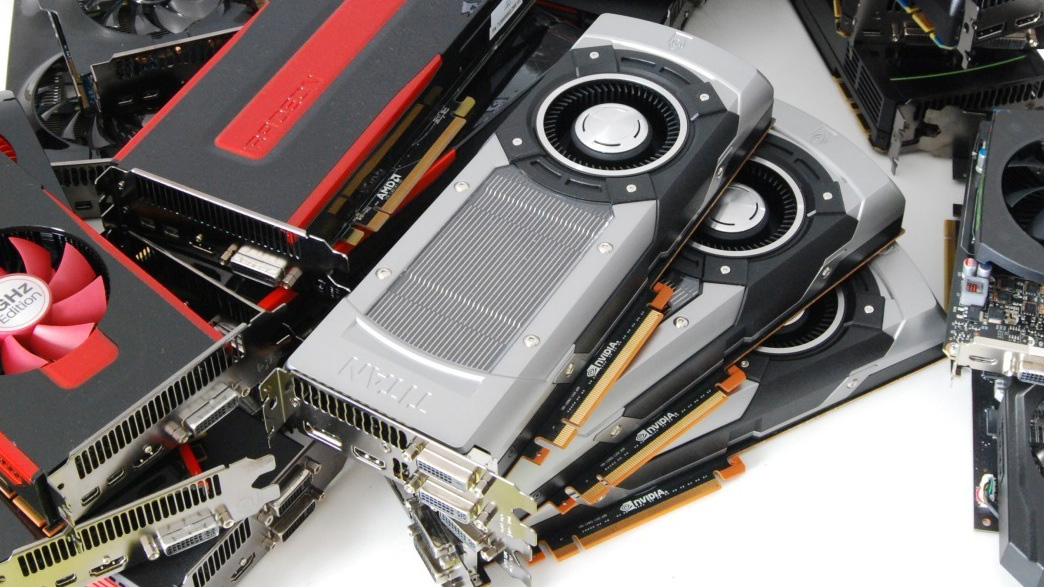 Looking at overall market share, NVIDIA continued to hold the top spot over beleaguered rival AMD in the second quarter, with 62 percent of the add-in GPU market share compared to AMD's 38 percent. Matrox and S3, more than a decade removed from their heydays, can still be found in a few thousand systems, but hold a statistically rounded zero percent of the market compared to the tens of millions of AMD and NVIDIA cards currently in use.
GPU AIB Market Share




Source:

Jon Peddie Research

Q2 2013

Q1 2013

Q2 2012

NVIDIA
62.0%
64.3%
59.3%
AMD
38.0%
35.7%
40.3%
Matrox
0.0%
0.0%
0.3%
S3
0.0%
0.0%
0.1%
While its discrete GPU business holds a clear second place, things are beginning to look better for AMD overall. The market decline hit NVIDIA harder than its Sunnyvale competitor, and AMD's 38 percent share of the market in the second quarter represents a 2.3 percent increase over last quarter.
Both firms, however, are facing increasingly stiff competition from Intel and its line of integrated GPUs. With Intel's latest consumer architecture, Haswell, the integrated GPU lineup is quite capable and is expected to eat heavily into the low- and mid-range sales of discrete GPUs.
AMD also offers compelling integrated graphics options (indeed, both the PS4 and Xbox One will be powered by AMD APUs), but its accompanying processors are widely outperformed by those from Intel.
High end gamers and workstation users will still turn to discrete GPUs, but most expect the market to continue its decline. The advancement in performance of integrated, low power, mobile-focused graphics options is an area of focus for the industry, and NVIDIA may soon find itself atop a significantly shrinking industry.
Teaser graphic via DigitalVersus.