A lot of fans are excited for the release of Pokemon Scarlet and Pokemon Violet this November, and with every new mainline entry in the franchise, we should expect a new variety of Pokemon.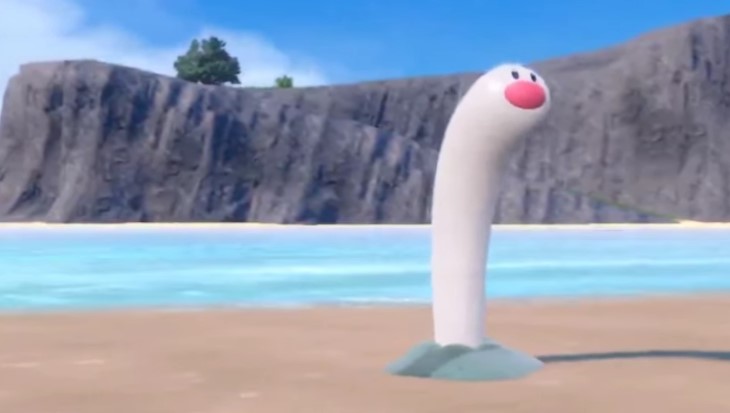 We just recently got into the idea that every Pokemon grows a different way in specific regions, and in Paldea, there's a different version of the burrowing Pokemon Diglett that has been dubbed Wiglett. This variant was revealed during the World Pokemon Ecological Society Webinar (via Serebii):
While it does feature Diglett's signature nose, this Pokemon is less of a stub on the ground, and more wormlike. In the video, it's speculated that this is actually an evolution of Diglett that's adapted to water, so instead of turning into Dugtrio, we get this new Wiglett.
With the game set to release in a few months, we should get the reveal for more Pokemon in the Paldea region soon. Besides Wiglett, we already have a look at the three starter Pokemon Sprigatito, Fuecoco, and Quaxly; we've also had a look at the game's Legendary Pokemon Kuraidon and Miraidon, who turn out to be glorified motorcycles that will help you traverse the world of Scarlet and Violet.
A lot of longtime Pokemon fans are excited for the launch, seeing that this will be the first RPG in the Pokemon franchise. While I'm sure Nintendo has a detailed reveal calendar to hype up the launch, I'm hoping that they kept some Pokemon as a surprise for when the game is actually available.
Pokemon Scarlet and Violet launch for the Nintendo Switch on Nov. 18.