In this article, we are going to look at how you can redeem codes on your PlayStation 4. A voucher code is a set of letters and numbers that can be used to fill your PSN wallet, receive downloadable content, get discounts when purchasing on the PlayStation Store or subscribe to a service. You can receive a code in several ways; on a top up card purchased in a store, in an email, with a game disc or from a website.
There are several things you need to pay attention to before you redeem your code. If the code is covered with a silver panel, scratch it with a coin, and do not peel it off, because you can damage the code that is printed beneath. The voucher needs to be from the same country as your SEN account, and you can use the code only once.
Redeem the code only on one account, because funds cannot be transferred between multiple accounts. If you receive a pop up error message when you try to redeem your code, and you have not previously redeemed it, check the voucher code troubleshooting to find a solution.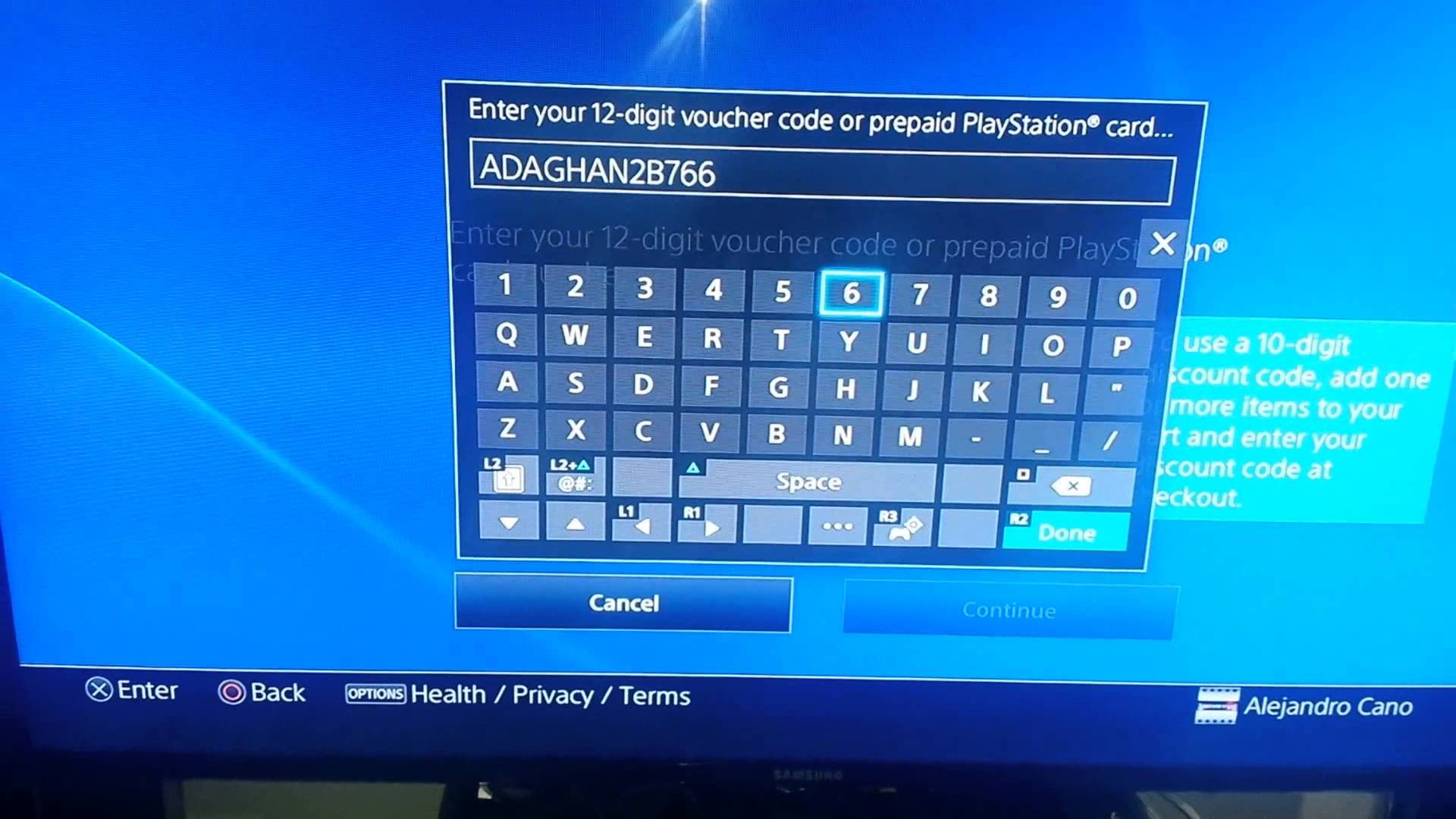 To redeem your voucher, go to Settings, and choose PlayStation Network. There, in the menu, you will see Account Information. Click on it. Choose the Wallet option and then Add Funds. Select Redeem Code, and carefully enter the code and click "Continue". If the code is valid, the credit or content will be added to your account.
If you are redeeming a DLC, once you have entered the code, you will see the item for redemption. Click on the Confirm button, and a message will appear notifying you that the code has been redeemed. The content will now be shown in the Library. So, visit the game page in the Library, click on Related Items and head over to My Add-Ons where you can choose which items you want to download to your PlayStation 4 console.