Originally an Xbox launch exclusive earlier this year, Bloober Team's The Medium now has a release date for PlayStation 5. Those on Sony's newest console can expect the dimension-ripping horror title on Sept. 3, 2021 — a bit more than seven months after the Xbox release. On that same date, retail versions of The Medium will also be made available for PS5, Xbox Series X/S, and PC.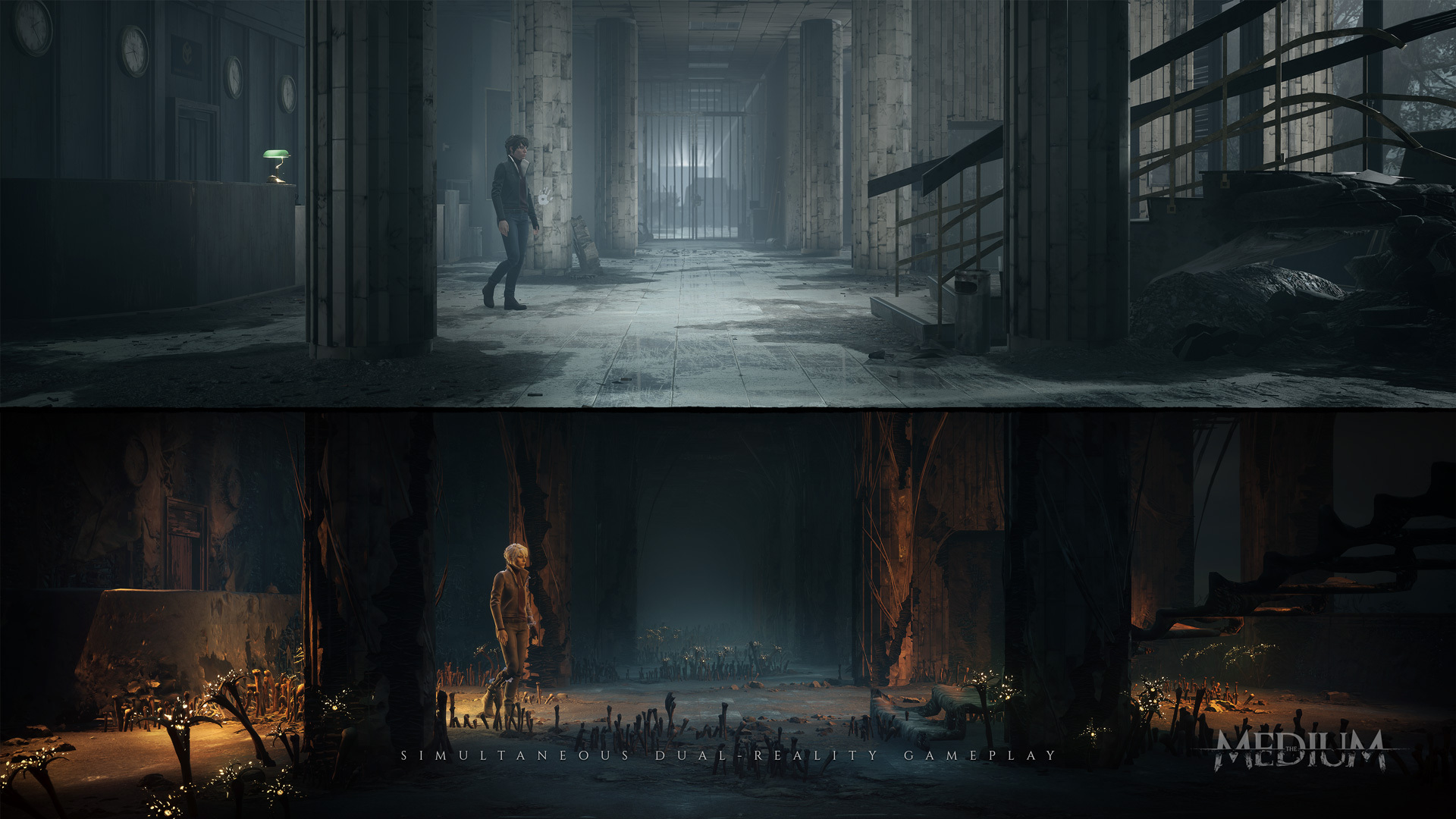 According to a press release put out by Bloober Team and Koch Media, Koch will be publishing the game on PS5, and will also take point on the retail versions of the title.
I had the privilege of playing this one when it first dropped onto Xbox Series X/S and Xbox Game Pass, and really enjoyed my time with it. I found the split-screen mechanic to pretty novel, felt the story was interesting enough to keep pulling me forward, and thought Troy Baker did one heck of a job as the game's ultra-creepy big bad, The Maw.
I'm not typically one to find any pleasure in playing horror games. Horror movies? Sign me up. Horror games? I'd really prefer not to. The Medium seems to sit somewhere between the horror and thriller spaces. There are definitely some scary moments — don't get me wrong. But I managed to get through them and still found myself wanting to move forward, because something strange was happening and I needed to know what it was. For that reason, I'm really excited PlayStation fans are finally going to get to play this.
The Medium will be priced at $49.99 when it arrives on PS5 this September.