There are probably a good number of things to complain about with Cyberpunk 2077, but one issue that has managed to prevail after all these updates is the lack of a third-person mode.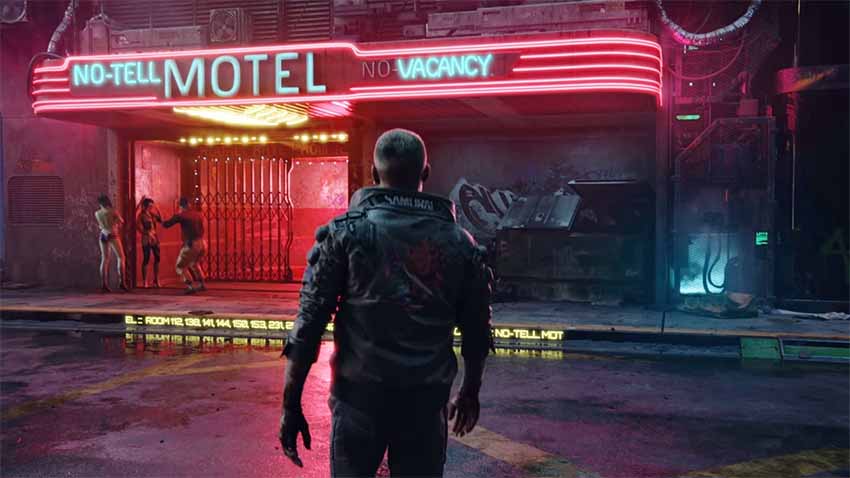 What's funny is, there is a video that has modded the game to give us a look at a third-person version of Cyberpunk, and well—I'll let you decide what you think of the animation:
Admittedly, it is odd that Cyberpunk would only be available in first-person, seeing that there's a lot of emphasis on character creation and putting on wild outfits. I guess the nature of the missions are all very popular to the first-person genre, but I always thought players should be allowed to have a look at their character—especially with customization options as extensive as Cyberpunk's.
Who knows, maybe with the new popularity that the game is getting, we could have some kind of third-person mode added to the game. I mean, CD Projekt Red has been hard at work trying to fix the game since it launched, and they've done a lot of great work since then. Since I'm not a developer, I don't really know how much work should go in on developing a third-person mode for the game, but if there's enough fan demand, I think the studio might actually seriously consider it.
Cyberpunk 2077 is an open-world, action-adventure RPG set in Night City, a megalopolis obsessed with power, glamour, and body modification. You play as a cyberpunk mercenary taking on the most powerful forces of the city in a fight for glory and survival. Fully customize your character and playstyle as you take on jobs, build your reputation, and unlock upgrades. The relationships you forge and the choices you make will shape the story and the world around you. Legends are made here. What will yours be?
In the meantime, catch Cyberpunk 2077 now available for PC, Xbox One, Xbox Series X|S, and PlayStation 4|5.