Polyslash Studios and Klabater have announced today that We. The Revolution will be making its way to PS4, Xbox One and Nintendo Switch this June after a successful initial release on PC.
The press release notes that while the game was originally made with PC users in mind, the developers are working hard to make the game's controls as intuitive as possible for console players and their bulky controllers. That's all good and well, but what is We. The Revolution? Let me tell you.
We. The Revolution is a stylish game set during the French Revolution. You play as a judge of the Revolutionary Tribunal, which means you'll be making decisions that will have positive and negative outcomes. In the blood-soaked and paranoid world of the French Revolution, your decisions carry immense weight. You'll oversee complex criminal cases and legal proceedings, as well as numerous morally ambiguous court cases. You'll have to analyse clues, evidence, reports and then pass sentence. Will you send poor Pierre to the chopping block, or will you spare him his life? That's your choice, but if you get things wrong too often and end up creating political unrest, you could well find yourself separated from your own head.
I've not played the game myself though I have checked out a few trailers and gameplay videos. It's certainly unique in its presentation but it's not going to be a game for the masses. Perhaps those who found joy in This Is The Police and its sequel will find something to get stuck into here.
"We. The Revolution debuted in great style earlier this year receiving superb reception and fantastic scores both in media and among the players," said Lukasz Mach, Head of Marketing & PR at Klabater. "We know that many gamers who love story-driven narrative games are waiting impatiently for the console edition and we are doing our best to smoothly transit the game to current-gens. We are excited that so many new players will have a chance to check We. The Revolution."
Key features: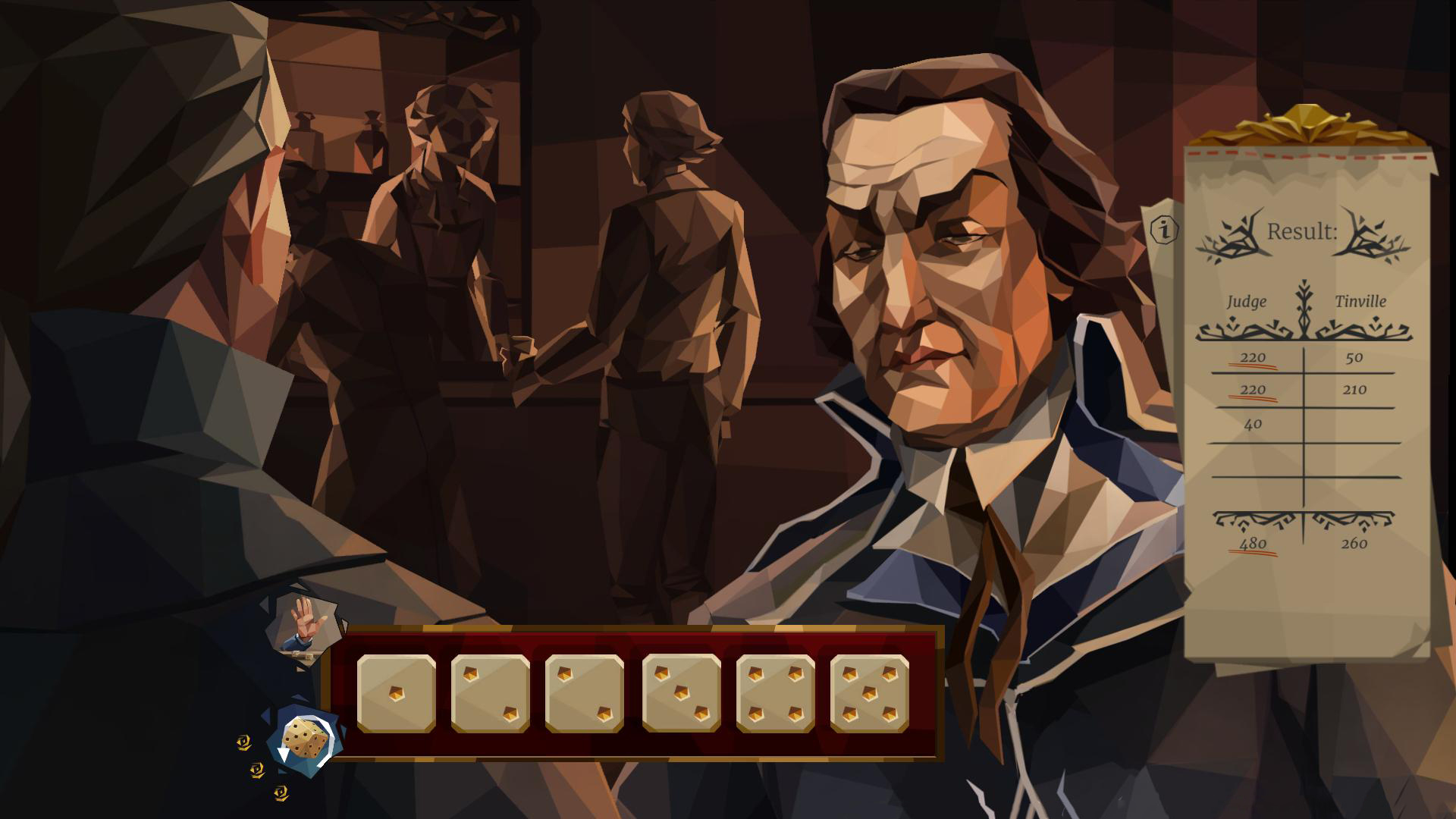 Shape history, meet famous historical figures and decide who will live and who will die.
Experience the oppressive atmosphere of the French Revolution as you know it from classic novels of Alexandre Dumas and Joseph Conrad.
Preside over dozens of unique and morally ambiguous court cases; from simple criminal cases to difficult and complex political legal proceedings.
Confront your judgments with your family – your loved ones may often disagree with your decisions, be careful not to lose them.
Run your own courtroom – question witnesses, analyze clues and evidence, read reports, and pass sentences.
Make friends and enemies of different rival factions vying for power. Make them your associates or make them disappear.
Engage in a mix of genres, blending case-building with intrigue-crafting and turn-based tactics.
Discover the unusual visual style blending the simplicity of polygons with neoclassical art from the revolutionary era.