Microsoft Solitaire was (and in many homes and offices, may still be) the ultimate time waster. Included with every copy of Windows from Windows 3.0 in 1990 to Windows 7 in 2009, Solitaire provided a reliable outlet for honing card skills and killing time. But Microsoft retired "Classic Solitaire" in Windows 8 and Windows 10, opting for a new universal app called the Microsoft Solitaire Collection. While the app is free and offers more game modes than Classic Solitaire, it also includes ads which require a monthly subscription to hide. If you don't like the new Microsoft Solitaire Collection and prefer the simple approach of Classic Solitaire, here's how you can run the original Windows XP version of Solitaire on your Windows 10 PC.
Before we get to the steps on how to play Classic Solitaire in Windows 10, it's important to note that you'll need access to a Windows XP installation for this to work, as we'll be copying the Solitaire files from that version. It's also important to note that, despite their similar appearance, only the Windows XP version of Solitaire will work in Windows 10; the versions of Solitaire for Vista and Windows 7 are not compatible and won't run in Windows 10.


Once you have access to a Windows XP PC or virtual machine, launch Windows Explorer and navigate to C: > Windows > System32. We need to copy the two Solitaire files from this directory, so prepare a USB flash drive or set up a network transfer and then find and copy the following files: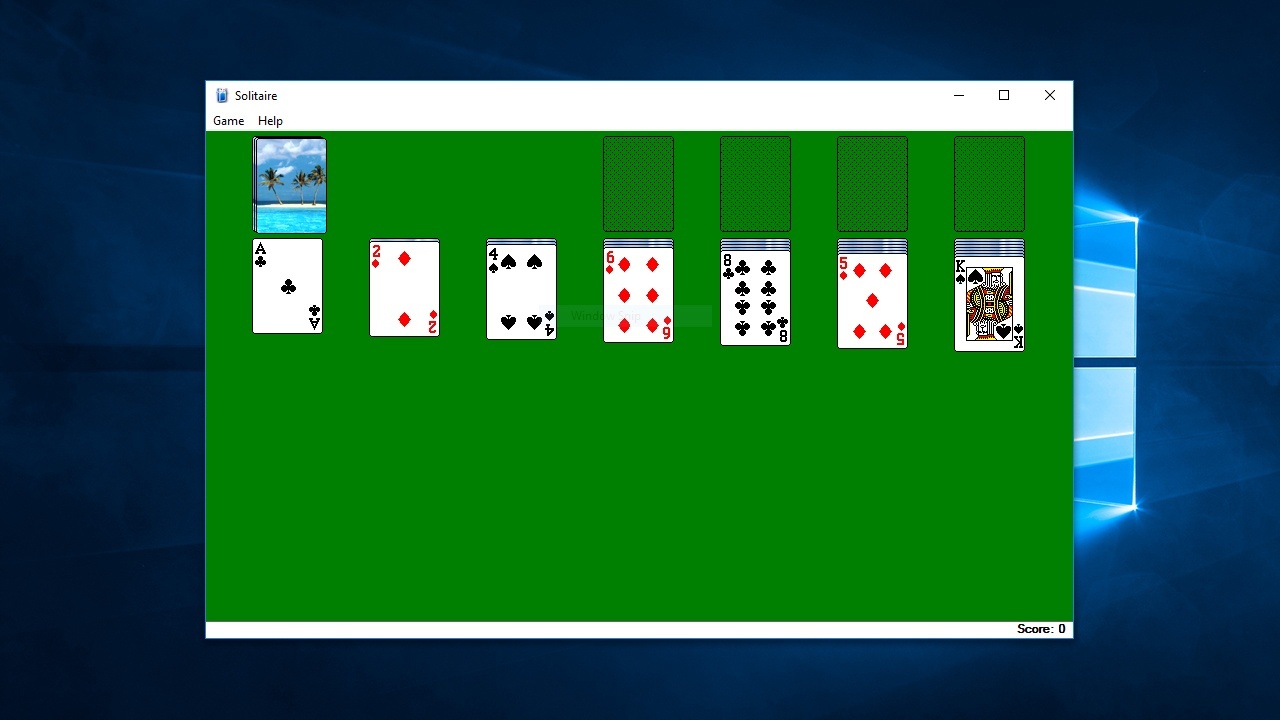 cards.dll
sol.exe
Next, transfer these files via your preferred method to your Windows 10 PC and copy them to your local drive. You can place the files anywhere, but make sure that you place them both in the same directory. For example, on our Windows 10 PC we created a new folder on the C: drive called "Games" and placed both cards.dll and sol.exe in that directory.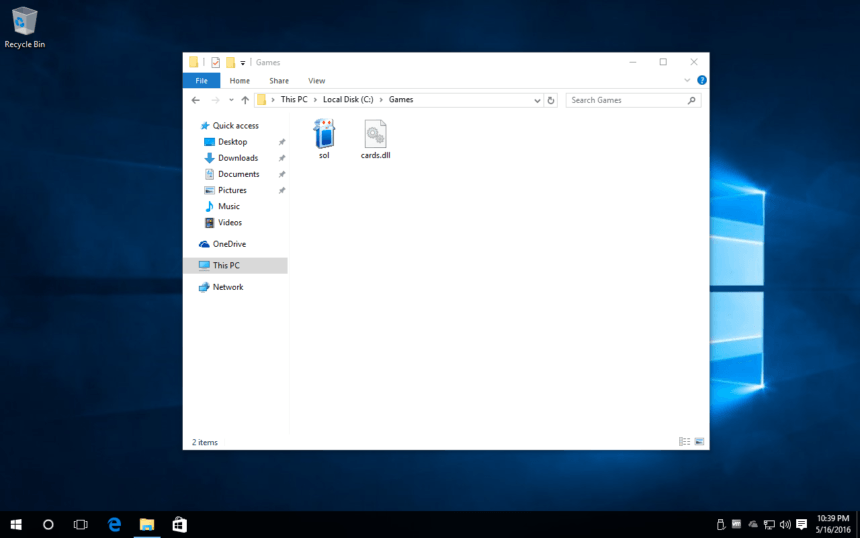 Finally, just double-click sol.exe and you'll see the Classic Solitaire window appear on your Windows 10 desktop.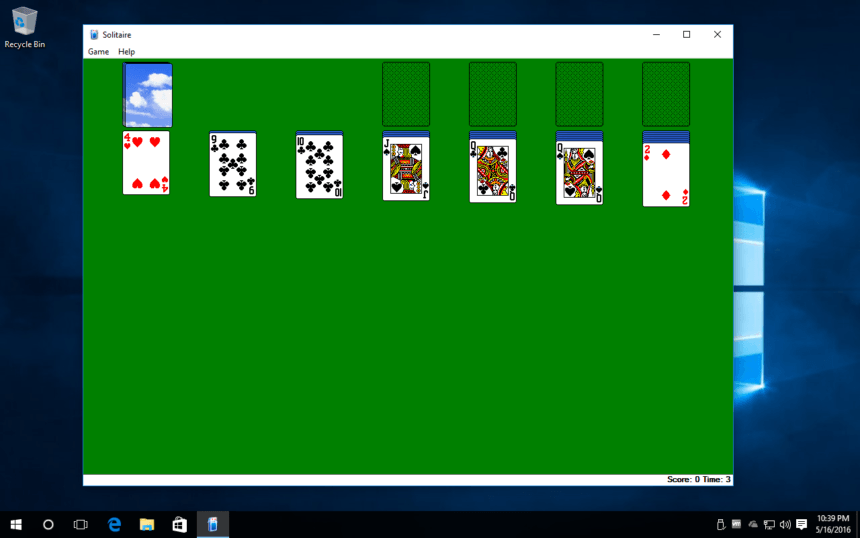 In our testing, the game is fully functional just as you remember, with the ability to change rules, scoring, and the design of your Solitaire deck. The only limitation is that the built-in Help features fail to load as they rely on the Windows XP Help platform which is no longer present in Windows 10.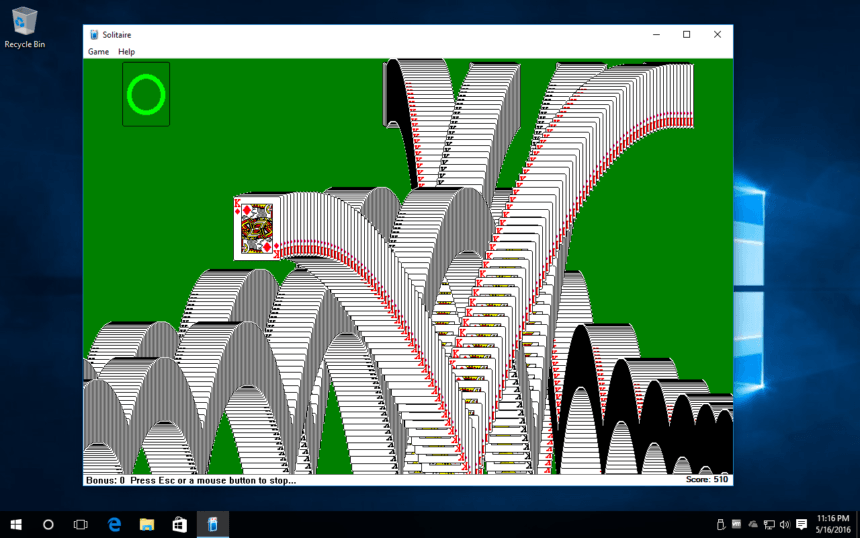 If Classic Solitaire proves to be all that you remember and you want to keep it around, just right-click on sol.exe to create a shortcut which you can place anywhere, or right-click and choose to pin the game to your Windows 10 Start Menu or Taskbar.
If you ever want to remove Classic Solitaire from your Windows 10 PC, just delete both cards.dll and sol.exe. There's no need to officially uninstall the game as it is contained entirely within those two files.