One of the touted features of Microsoft's upcoming Xbox One console is the ability to record and share gameplay video on the fly. According to an interview Monday with Xbox One Platform Architect Marc Whitten, however, gamers will have some limitations on the quality of their recordings, with resolutions capped at 720/30p.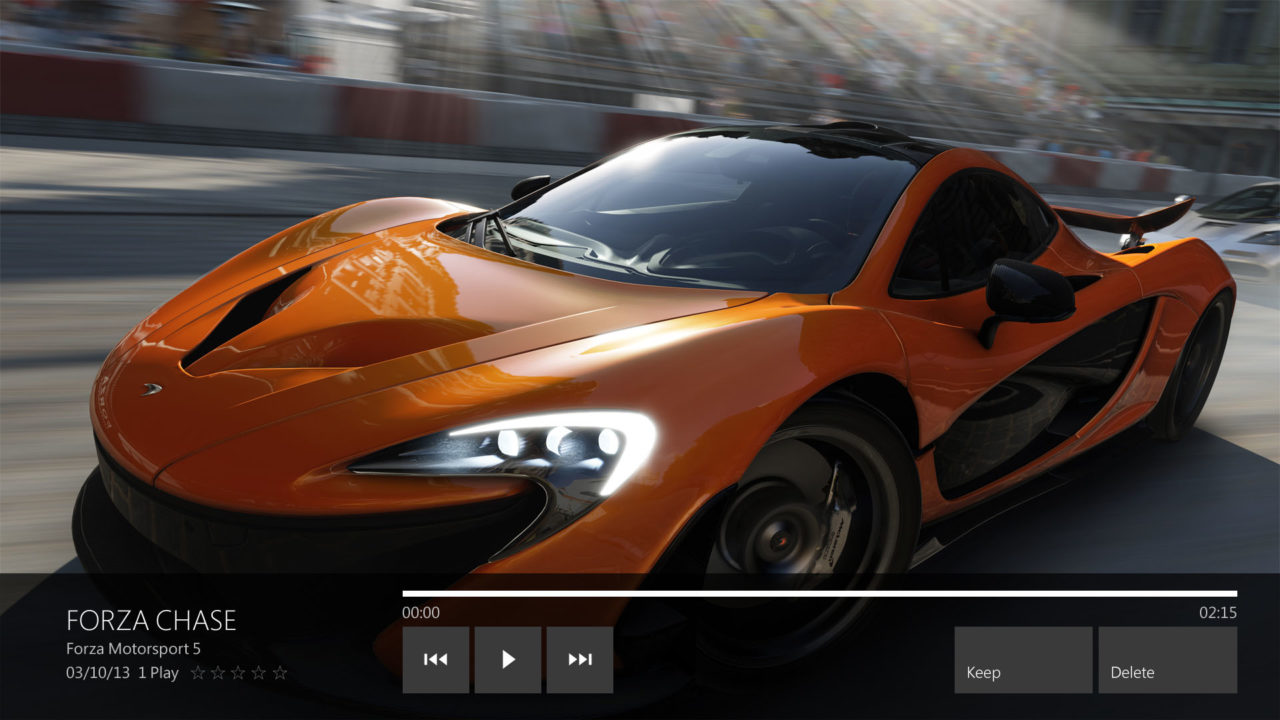 The revelation came during one of IGN's weekly "Ask Microsoft Anything" sessions. Microsoft's on-console video capture service, called Xbox One Game DVR, automatically records the last five minutes of gameplay, similar to a television DVR. This allows users to capture memorable gaming moments without the need to anticipate them and set up a recording in advance.
Of course, users will also be able to trigger manual recording sessions, edit the footage, and then share it via Xbox Live. All saved recordings will be uploaded to Microsoft's cloud infrastructure for Xbox Live.
The issue arises when gamers, who are accustomed to using local hardware to capture gameplay at any resolution they desire, are told that they'll be limited to 720p at 30fps:
Game DVR captures beautiful clips at 720p 30fps. The first thing you'll see with our game DVR is the integration of our Upload service on the console. This service allows you to manage, edit, and share your content. Your clips are stored in the cloud. Also, you'll see games making "magic moment" videos of your gameplay based on the game DVR functionality – all seamlessly integrated. You'll be able to see these clips in the Xbox One Guide, in your own game DVR collection, and when you are looking at gamercards on the system.
Not all Xbox One games will run at the console's maximum resolution of 1080/60p, but some, such as Forza 5, will be able to take advantage of the higher resolution and frame rate. Instead of preserving this quality, the Xbox One will downscale the recorded footage to 720/30p.
With Microsoft making a big cloud push for this console generation, it's likely that the company wants to limit the impact that transferring and storing millions of 1080p gameplay videos will have on its servers. Fortunately for gamers and reviewers who need to capture the highest quality source material possible, Microsoft also confirmed recently that existing local capture cards will continue to work with Xbox One for recording gameplay.
Microsoft Game Studios VP Phil Spencer told Polygon last Thursday that gameplay won't be encumbered with HDCP for the Xbox One, but that other content, such as Blu-ray video and Netflix streaming, unsurprisingly will. This is a continuation of Microsoft's policies for the Xbox 360. Sony, on the other hand, encrypts even gameplay with HDCP on the PS3, forcing users to resort to component analog video for capture. That won't be an option for the PS4, although the console will utilize a console-based capture system similar to that on the Xbox One.