Measured solely by sales figures, Sony's PlayStation 4 has jumped to a huge lead early in this new console generation, outselling its primary competitor, Microsoft's Xbox One, by as much as a 2:1 margin. But things finally started to look better for the Xbox in February, with a new NPD report revealing that the sales gap between the two consoles nearly disappeared during the month.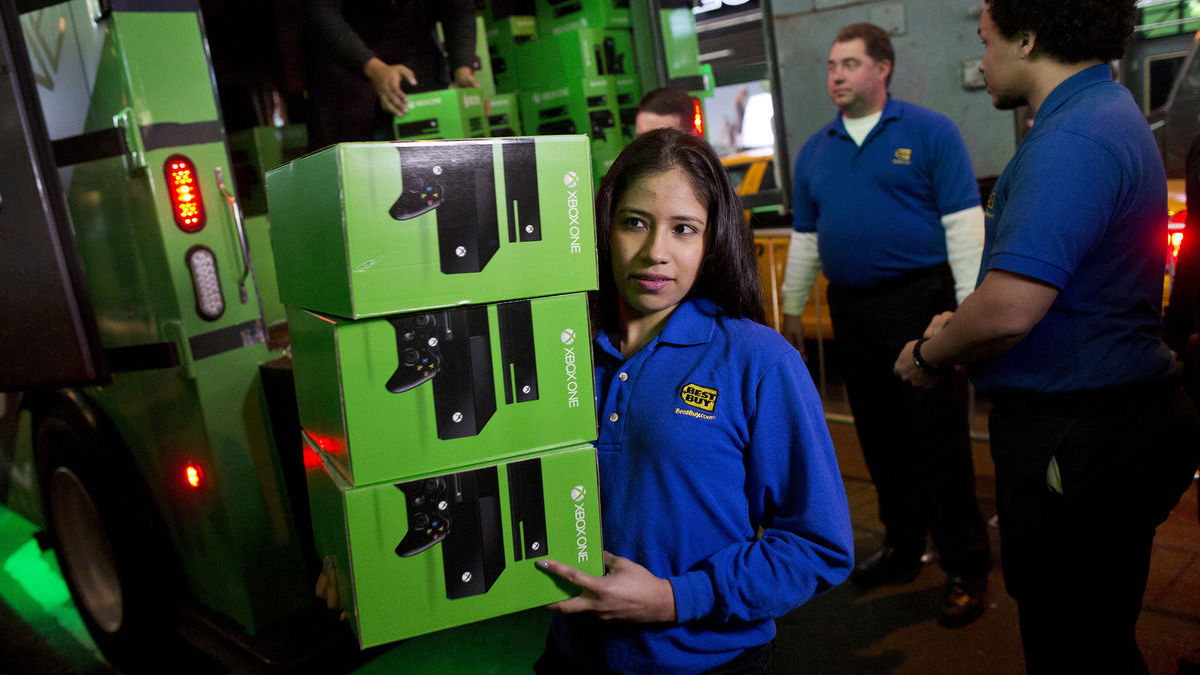 Although still struggling worldwide, NPD estimates that U.S. Xbox One sales for February were "over 90 percent of what the PS4 sold in terms of unit sales." Further, because the Xbox One carries a retail price $100 higher than the PS4 (thanks primarily to the inclusion of the Kinect sensor), Microsoft actually made more money than Sony on console sales during the month.
Meanwhile, March is gearing up to be another key month for consoles. Microsoft is counting on its exclusive game Titanfall, which launched March 11th, to be a major driver of console sales. While reviews of the game were generally positive, it will be several weeks before research firms like NPD can accurately measure the impact its release had on Xbox sales.
But Titanfall won't go unanswered by Sony. Infamous: Second Son, the third entry in the Sony-exclusive Infamous series, will launch worldwide for the PS4 on March 21st.
Despite the overall disparity in sales between the consoles, any concerns about the prospects for this new console generation have quickly faded away. In most markets, sales of both the PS4 and Xbox One are outperforming those of the consoles' predecessors. As an example, Microsoft's 258,000 U.S. Xbox One sales for the month of February is 60 percent higher than the number of Xbox 360 consoles sold during its first February on the market back in 2006. Similarly, Sony sold 322,000 PS4s in Japan during the console's first two days on the market, greatly exceeding the 88,000 PS3s it sold during that console's first two days.