Microsoft is positioning the Xbox One as much more than just a game console. The company hopes that consumers will embrace the device as a central media platform for the entire family. The Kinect sensor with its voice and motion control features is critical to this mission, and today Microsoft revealed that Kinect 2.0 can track and understand the voices of two people at the same time.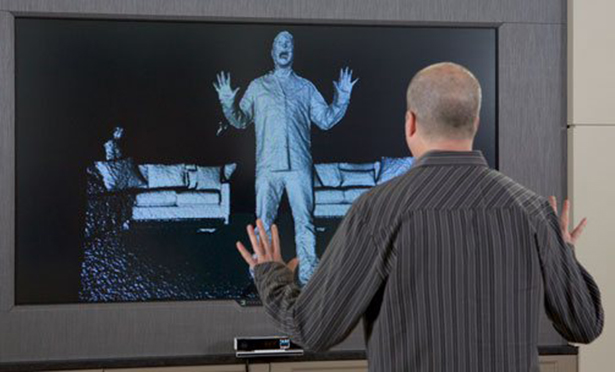 The news was delivered Monday by Microsoft VP Phil Harrison at the Eurogamer Expo in London. Tracking multiple voices simultaneously will come in handy for both media and gaming applications, allowing users to create the multiplayer/multiuser scenarios that Microsoft has thus far touted in its previews of the console. In addition to voice tracking, the new Kinect sensor can simultaneously track even more users via its camera: up to 25 joints between up to six different users.
Even better, gamers will be able to employ these new Kinect features for the purposes of video commentary. We already knew that the Xbox One would support gameplay DVR functionality, allowing users to record, edit, and upload clips of their in-game exploits, but Mr. Harrison also revealed at the Expo that the Xbox One will further support the recording and editing of video commentary for these clips. Utilizing the Kinect camera and microphone, players can record their thoughts about a gameplay clip and then optionally overlay the commentary on top of the gameplay footage, similar to a picture-in-picture style of presentation. These videos can be selectively shared with only friends, made open to the public, or kept entirely private.
The Xbox One will launch in 13 markets, including North America, on November 22 at a price of $500. Its primary rival, Sony's PlayStation 4, will launch in North America a week earlier, November 15, at $400.