Final Fantasy VII fans were sure in for a surprise last week. After it was revealed that they would be getting not only two but three entries in new FFVII games, we also got the reveal for another remake focused on Aerith's ex pre-Cloud—Zack Fair.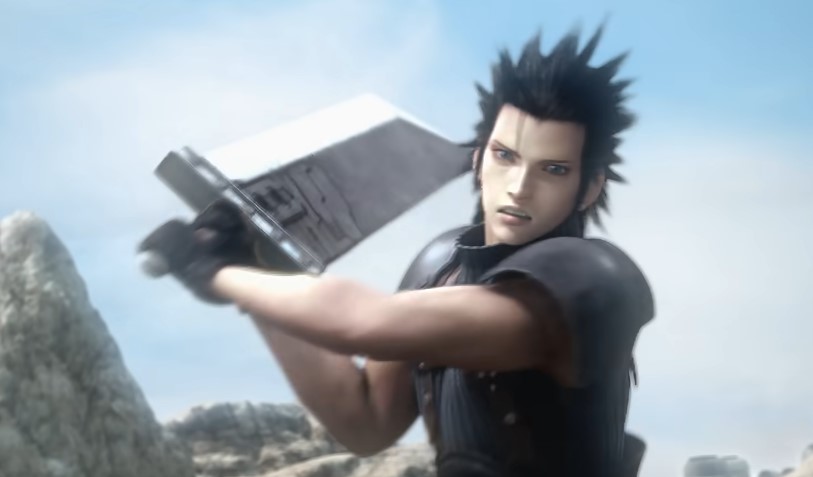 Watch the trailer for Crisis Core: Final Fantasy VII – Reunion:
The original Crisis Core came out in 2007 and was released exclusively for the PSP. The story would follow the story of one Zack Fair before the events of the original FFVII. Here is the official description of the Reunion:
This new version enhances the graphics to HD and updates all of the 3D models in the game. Full voiceovers and new music arrangements present this epic tale of strife and heroism, presenting FINAL FANTASY VII in a brand-new light. Enjoy a more beautiful and accessible CRISIS CORE, going way beyond just a simple HD remaster.
With the sequel to the FFVII remake set to come out next winter, Crisis Core should hold fans for a while as they wait for the release. If anything, it still helps expand the story of the game, and we will be getting more information on characters that were barely teased in Remake. If anything, this should butter everyone up for the release of Rebirth; maybe it can even buy time for players who've been playing catch-up with the franchise.
Crisis Core – Final Fantasy VII – Reunion comes to PlayStation 4|5, Xbox One, Xbox Series X|S, Nintendo Switch, and PC sometime this winter.