We have a compilation of all the Roblox Frontline Defense codes that are currently accessible. By entering these codes, you can obtain cash, weights, spins, and other items.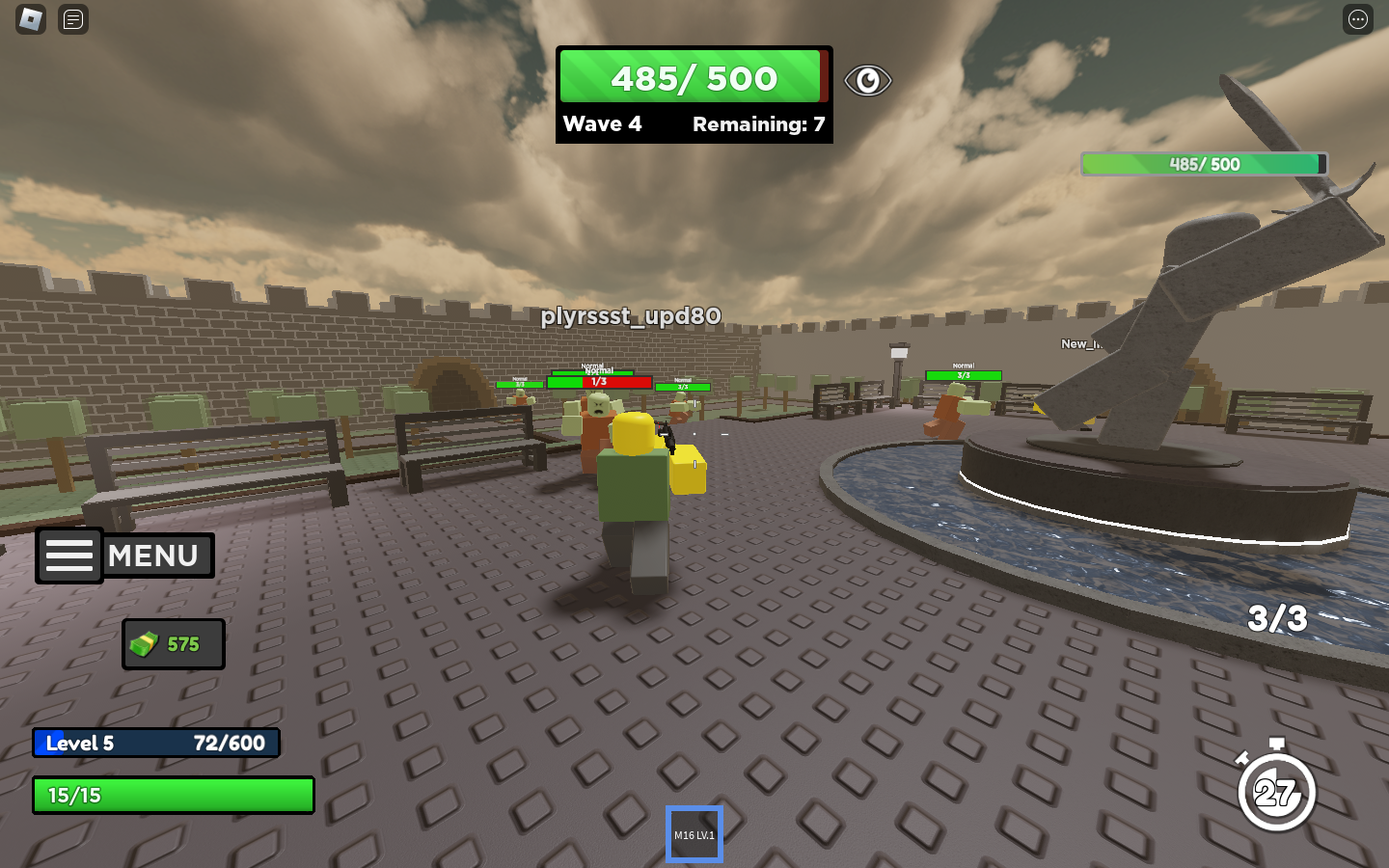 You will attempt to protect your base against waves of enemies in Roblox Frontline Defense by jumping in as a weapons class. As opposed to most tower defense games, in this one, you play as the unit and fire at zombies that are coming at you. Make sure you're in the best class possible since, in order to live, you'll have to take on a variety of tough zombies.
Roblox Frontline Defense Codes – Tested September 2022
Codes for Friday Night Bloxxin are useful for both novice and experienced players because they frequently come with perks like free cash. As soon as the game's developers release new code, this page will be updated.
The coins from our Frontline Defense codes list can be used to unlock new classes and upgrade existing ones with better equipment. You should use the codes as soon as you can because they do lose their validity after a specific period of time. If you need it, you may find instructions on how to redeem codes in LootQuest below the list of codes.
Frontline Defense Working Codes
The codes currently available are listed below:
| Codes | Rewards |
| --- | --- |
| 1mil | 300 Cash |
| nansucks | 500 Cash |
| 1milxp | 500 XP |
Expired Codes
The codes listed below are now unavailable rewards mentioned can't be redeemed:
| Codes | Rewards |
| --- | --- |
| thanks1kplayers | 300 Cash |
| 40KFAVORITES | Mercenary |
| 3MILLION | 6,000 Coins |
| 1MIL_1MONTH | Minigunner Tower |
How to Enter Codes in Frontline Defense
Frontline Defense code redemption is a straightforward process. We advise copying and pasting the codes straight from our list to prevent mistakes or extra spaces. Follow this step-by-step instruction if you're unsure how to collect the game's prizes.
Launch Roblox Frontline Defense on your computer or smartphone.

Look for the "Twitter" button at the top of the screen to get started. When you click on it, the window for redeeming the code will appear.
Simply copy a code from our list.

Paste it into the textbox.

Click the "Arrow" button to gain your rewards.

Any in-game bonuses or boosts should be applied to your account automatically following code redemption. If a code indicates that your type is incorrect, check it again.
How to Get More Codes
The game's developers, RAE Studios, recommend that you follow them on Twitter to find more codes. Expect them to show up during updates, and anytime the game reaches new milestones because new codes can be released at any time by the developers. If not, this page will be regularly updated with the latest recent codes, so be sure to check back!