All available Roblox Super Golf codes may be found in our collection. By entering these codes, you can get chests, hats, spins, and more.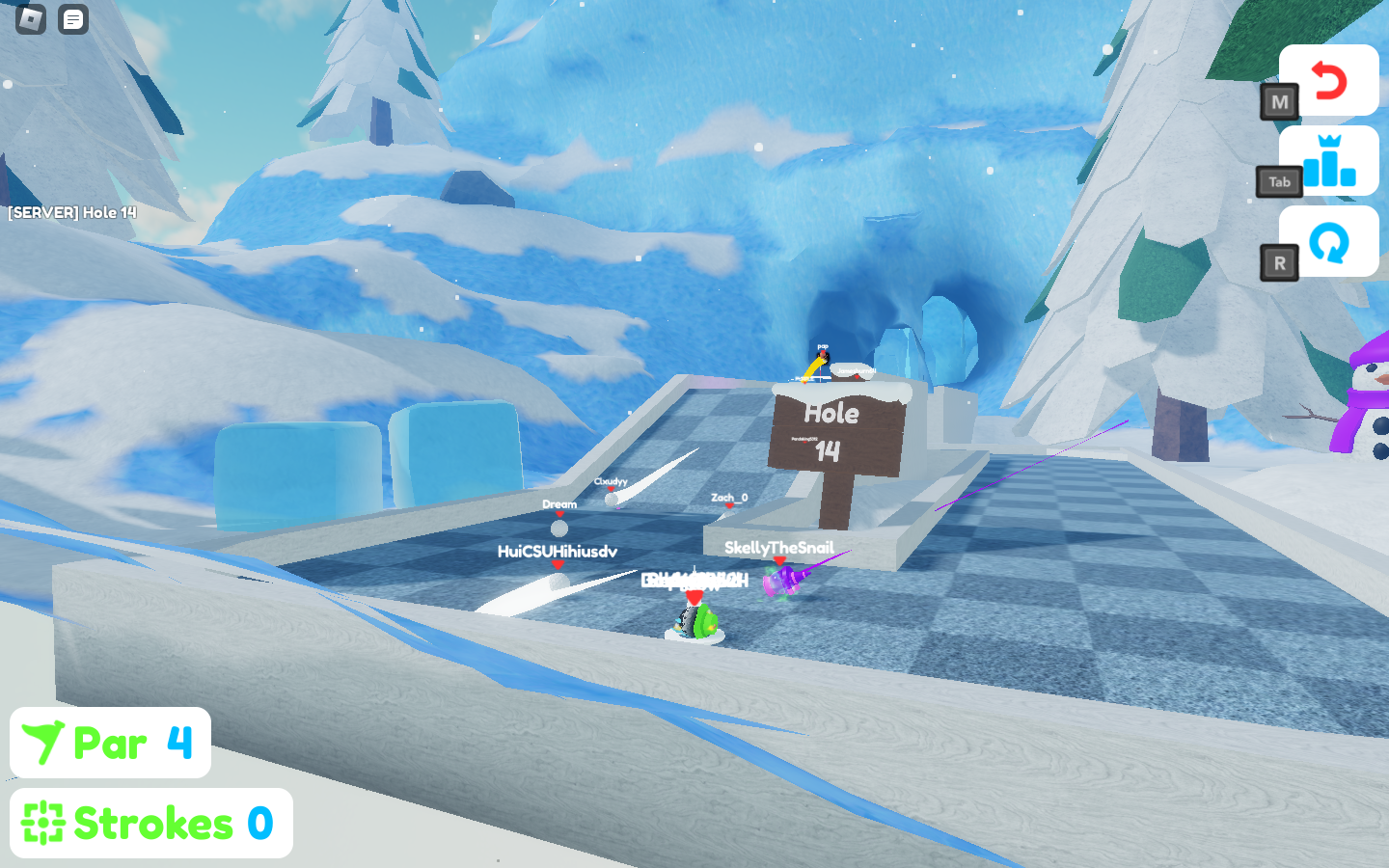 Playing miniature golf on absurd courses with a large group of diverse players makes Super Golf a great Roblox game. Each participant controls a ball and attempts to use the fewest number of strokes to get it into the hole. The player with the fewest strokes wins after 18 holes when the scores are totaled! Because many of them can be rather challenging, be prepared for some aggravation as you attempt to traverse the strange layouts of each hole.
Roblox Super Golf Codes – Tested September 2022
Super Golf codes are helpful for new and seasoned players since they typically include benefits like the free chest. As soon as the developers of the game release new code, this page will be updated.
Below are the most recent Roblox Super Golf functioning codes. These provide you the ability to trade them for cash. These expire after a certain time, so use them as soon as possible.
Super Golf Working Codes
The codes currently available are listed below:
| Codes | Rewards |
| --- | --- |
| 2NDBDAYCAKE | Free Rewards [New] |
| 2NDBDAYCANDLE | Free Rewards [New] |
| DIMENSIONMAP | Skin Chest |
| SUMMER2022 | Hat Chest |
| THX_FOR_100M | 100 Million Halo |
| SPRINGSEASON2022 | Free Reward |
| GAMEMODES | Hat Chest |
| 150k_likes! | Effect Chest |
| FIXRANDOMSPAWNS | Disables Random Spawns |
| REWRITE | Skin Chest |
| HAPPYHOLIDAYS! | Skin Chest |
| BIGTHINGSCOMING | Hat Chest |
| WELCOMEBACK | Hard Hat |
| FACILITY | Hat Chest |
| HAPPYBIRTHDAY1 | Cake Skin |
| HAPPYBIRTHDAY2 | Year One Candle Hat |
| GROVE | Ball Chest |
| bloxy | Bloxy Wings Hat |
| denis | Sir Meow Hat |
| KADEN | Cat's Eye Skin |
| FLAMINGO | Cleetus Skin |
Expired Codes
The codes listed below are now unavailable rewards mentioned can't be redeemed:
| Codes | Rewards |
| --- | --- |
| HAPPYNEWYEARS2020 | Coal ball |
| MERRYCHRISTMAS | Snowflake Cheer |
| SURPRISE | Free Coins |
| haunted | Free Gems |
| SPOOKY | Free Reward |
| tonsofcoins | 250 Coins |
| freeskin | Ball Chest |
| FREEGEMS | 50 Gems |
| RELEASE | 250 Coins |
How to Enter Codes in Super Golf
Super Golf codes can be redeemed straightforwardly. We advise copying and pasting the codes directly from our list to prevent typos or extra spaces. If you're unsure how to collect the game's prizes, go to our detailed instruction manual.
Open Roblox Super Golf on your computer or smartphone.

Search for the Shop button towards the bottom of the screen. The code redemption window will pop up when you click on it.

Choose the "Coupon" button under the shop.

Copy a code from our list.

Paste it into the box.

Click "Redeem" to claim your rewards.

After redeeming the codes, any in-game bonuses or boosts should appear automatically on your account. If a code indicates invalid, make sure you type it accurately by checking it twice.
How to Get More Codes
Follow the game's developer NosniyRBLX on Twitter to find more codes. You should expect new codes to arise during updates and whenever the game reaches new milestones because the developers have the right to distribute them at any time. Otherwise, we'll regularly update this page with the most recent codes, so check back often!