With Paramount+ having Halo and HBO Max adapting The Last of Us, Amazon Prime is also working on a video game adaptation with Fallout. We know Walton Goggins has been cast in the series, but he is now joined by someone Arcane fans will recognize.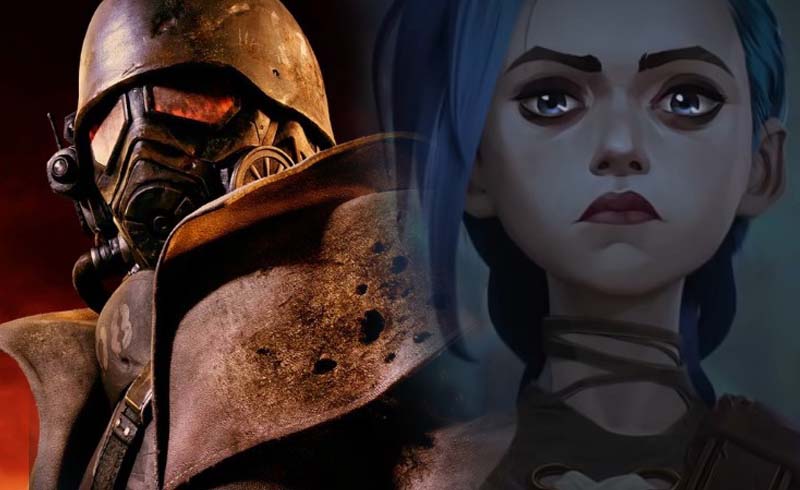 Variety reports that Ella Purnell, who voices Jinx in Arcane, has been cast in a 'lead role' in Amazon's Fallout series. No details have been revealed about the character besides it is a lead part, but Purnell should have no problem standing her own against Goggins onscreen. After all, she also starred in Zack Snyder's Army of the Dead and the hit series Yellowjackets.
So far, we only know that Purnell and Goggins have been cast in the series. We will likely get more cast members as a production start draws nearer. For now, all we can do as fans is speculate.
If you are not familiar with the world of Fallout, it is one of the more unique takes on the post-apocalypse genre. Yes, the world has been ravaged by nuclear war, but it is also filled with the 1940s concept of 'hi-tech,' bringing together the ideal utopia of the 40s and the desperation brought about by the threat of nuclear war.
It is a very vast world to play in, and Amazon should have no problem coming up with an original story set in the world of Fallout. Hopefully, we can meet some fan-favorite characters or factions in the series.
As of now, no release date has been set for Amazon Prime Video's Fallout adaptation. In the meantime, you can catch Purnell in the critically-acclaimed Arcane now on Netflix.