Apart all of the quirks in Black Ops: Cold War, it seems like audio problems have been added to the list of issues. To fix no audio on Xbox, the developers have suggested a possible fix.

Sometimes, there is no audio, while sometimes the sounds can sound muffled, static, or reverbed. Nonetheless, at least there is a fix.
Today, we will share with you, how to fix no audio on Xbox.
How to Fix No Audio on Xbox – Black Ops: Cold War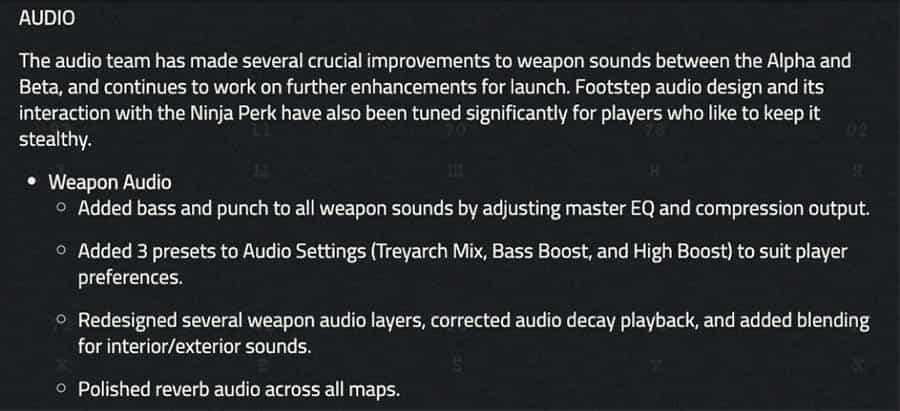 Apart from Xbox, this issue has been reported on both PC and PS4 sadly. However, Activision has been transparent about the problem, which is a surprise.
They announced that they are working non-stop on the problem, and soon will introduce more audio presets which the player can use to enhance sound.
If you are one of the few who is experiencing this bug, this is how to fix no audio on Xbox:
IMPORTANT: This fix has been provided by the official developers of Black Ops: Cold War, and seems to have merits. No other possible fixes have been given by Treyarch.
Start the game.
From the main menu, go to Settings.
Go to the Audio tab.
Find Audio Presets in Game Sounds.
From whatever it's set on, change it to High Boost.
If you are still experiencing gameplay without sound make sure to check your system for any issues from your side.
It would be possible that this be the case. However, if you don't find any and your equipment is working perfectly, consider contacting Activision's live support who will transfer you to talk to a Treyarch specialist who is more experienced on the issue. Good luck!