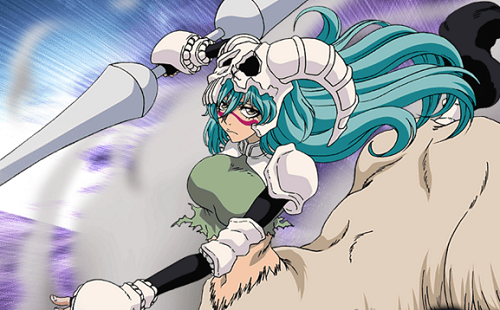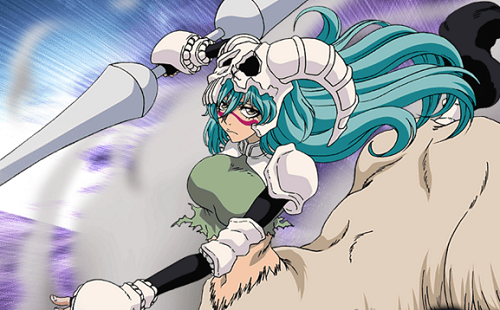 Quest
Objectives
Materials
AP Cost
Boss
Mission 151



Defeat the Target Enemy within 1 turn




Defeat at least 10 enemies




Defeat at least 1 Ice Plant





Mission 152
Mission 153
Mission 154
Mission 155
Mission 156
Mission 157
Mission 158
Mission 159
Mission 160
Welcome to the complete character list for Bleach Brave Souls! You can check the stats and info on each of these characters. Each of these characters offer different things to your team. Some are better as a soul linker, while others are better characters to use in your squad.
Quest
Objectives
Materials
Ap Cost
Boss
Mission 51



Iron Ore


Spring Water


Swamp Water



6
Level 14 Wobble Tip-Toe
Mission 52



Defeat the Target Enemy within 1 turn




Use a medal Ability at least twice




Clear with at least 200 Lux earned







Iron Ore


Copper Ore 


Swamp Water 



6
Level 14 Tornado Step
Mission 53



Defeat the Target Enemy within 1 turn




Defeat at least 15 enemies




Use only Power Medals in your deck







Gold Ore


Silver Ore 


Iron Ore 


Copper Ore 


Curative Bulb 


Forest Mushrooms 


Swamp Water 



6
Level 15 Yellow Gummi Thruster
Mission 54



Defeat the Target Enemy within 1 turn




Defeat at least 10 enemies




Defeat a Morningstar within 3 turns







Gold Ore


Iron Ore 


Curative Leaf 


Forest Mushrooms


Spring Water 



6
Level 15 Large Body
Mission 55



Defeat the Target Enemy within 1 turn




Defeat at least 10 enemies




Use the Three Wishes Keyblade







Silver Ore


Iron Ore 


Curative Leaf 


Curative Bulb 


Curative Flower 



6
Level 15 Red Gummi Thruster
Mission 56



Defeat all enemies within 1 turn




Use a medal Ability at least twice




Clear with at least 150 Lux earned







Silver Ore


Curative Leaf


Curative Bulb 



6
Level 16 Large Body
Mission 57



Defeat the Target Enemy within 1 turn




Use a medal Ability at least twice




Defeat at least 15 Violet Waltzes







Silver Ore


Iron Ore 


Copper Ore 


Curative Leaf 


Curative Bulb 



6
Level 16 Blue Gummi Thruster
Mission 58



Silver Ore


Iron Ore 


Copper Ore 


Forest Mushrooms 



6
Level 16 Violet Waltz
Mission 59



Defeat the Target Enemy within 1 turn




Defeat at least 10 enemies




Defeat at least 1 High Wizard







Gold Ore


Silver Ore 


Iron Ore


Copper Ore 


Curative Bulb 


Forest Mushrooms 



7
Level 17 Blue Gummi Thruster
Mission 60



Defeat the Target Enemy within 1 turn




Clear with no continues




Deal at least 2000 damage in 1 attack







Gold Ore


Silver Ore 


Copper Ore


Starry Sand 


Burnt Coal 


Topaz Earring 


Agate Ring 



7
Level 17 Black Gummi Thruster
Mission 61



Defeat the Target Enemy within 1 turn




Use a medal Ability at least twice




Clear with no continues







Gold Ore 


Silver Ore 


Iron Ore 


Copper Ore 


Curative Leaf 



7
Level 17 Armored Archer
Mission 62



Defeat the Target Enemy within 1 turn




Clear with no continues




Use the Treasure Trove Keyblade







Gold Ore


Silver Ore 


Iron Ore 


Copper Ore 



7
Level 18 Black Gummi Thruster
Mission 63



Defeat the Target Enemy within 1 turn




Use a medal Ability at least once




Defeat an Invisible within 2 turns







Silver Ore


Iron Ore 


Broken Biscuit 


Teardrops 



7
Level 18 Yellow Gummi Thruster
Mission 64



Defeat all enemies within 1 turn




Defeat at least 10 enemies




Deal at least 2000 damage in 1 attack







Silver Ore


Iron Ore 


Copper Ore 


Curative Leaf 


Spring Water


Broken Biscuit 



7
Level 18 Shadow
Mission 65



Defeat all enemies within 1 turn




Use a medal Ability at least once




Clear with at least 250 Lux earned







Gold Ore


Silver Ore 


Iron Ore


Copper Ore


Broken Biscuit 


Teardrops


Topaz Earring 



7
Level 19 Red Gummi Thruster
Mission 66



Defeat the Target Enemy within 1 turn




Defeat at least 10 enemies




Clear with at least 200 Lux earned







Gold Ore


Silver Ore 


Iron Ore 


Copper Ore 


Curative Leaf 


Curative Bulb 


Strange Bulb



7
Level 19 Large Body
Mission 67



Defeat the Target Enemy within 1 turn




Defeat at least 10 enemies




Use the Lady Luck Keyblade







Iron Ore


Copper Ore 


Scorching Sand 


Starry Sand 


Topaz Earring 


Agate Ring 



7
Level 20 Charcoal Bag
Mission 68



Defeat the Target Enemy within 1 turn




Defeat at least 10 enemies




Clear with at least 150 Lux earned







Scorching Sand


Starry Sand 


Topaz Earring


Agate Ring 


Scarab Brooch 



7
Level 20 Wizard
Mission 69



Defeat the Target Enemy within 1 turn




Defeat at least 10 enemies




Defeat at least 1 Charcoal Bag







Iron Ore


Scorching Sand 


Starry Sand 


Topaz Earring 


Agate Ring 



7
Level 20 Red Bandit
Mission 70



Defeat the Target Enemy within 1 turn




Clear with no continues




Use only Magic Medals in your deck







Gold Ore


Iron Ore 


Copper Ore 


Scorching Sand 


Starry Sand 


Topaz Earring 


Agate Ring 


Scarab Brooch 



7
Level 21 Fat Bandit
Mission 71



Defeat the Target Enemy within 1 turn




Use the Starlight Keyblade




Use only Magic Medals in your deck







Iron Ore


Scorching Sand 


Starry Sand 


Topaz Earring 


Agate Ring 



7
Level 21 Gold Coin Bag
Mission 72



Defeat the Target Enemy within 1 turn




Use a medal Ability at least twice




Defeat a Large Body within 1 turn







Iron Ore


Copper Ore


Scorching Sand 


Starry Sand 


Topaz Earring 


Agate Ring 



7
Level 21 Armored Knight
Mission 73



Defeat the Target Enemy within 1 turn




Defeat at least 8 enemies




Clear with no continues







Silver Ore


Copper Ore


Topaz Earring 


Agate Ring


Scarab Brooch 



7
Level 21 Fat Bandit
Mission 74



Defeat the Target Enemy within 1 turn




Clear with no continues




Defeat at least 1 Morningstar







Silver Ore


Copper Ore 


Starry Sand 


Burnt Coal 


Ember 


Topaz Earring 


Agate Ring 


Scarab Brooch 



7
Level 22 Armored Knight
Mission 75(150 Jewels/1k Munny/1 Orichalcum first time)



Defeat the Target Enemy within 1 turn




Defeat at least 8 enemies




Defeat at least 2 Bandits







Copper Ore 


Scorching Sand 


Burnt Coal 


Ember 


Topaz Earring 


Agate Ring


Scarab Brooch 



7
Level 22 Red Bandit
Mission 76



Defeat the Target Enemy within 1 turn




Use a medal Ability at least once




Defeat a Red Bandit within 1 turn







Iron Ore


Copper Ore 


Scorching Sand 


Starry Sand 


Topaz Earring 


Agate Ring 


Scarab Brooch 



7
Level 22 Charcoal Bag
Mission 77



Defeat the Target Enemy within 1 turn




Defeat at least 15 enemies




Defeat at least 1 Armored Archer







Silver Ore


Copper Ore 


Curative Leaf 


Curative Flower


Spring Water 


Broken Biscuit 


Agate Ring 



7
Level 23 Blue Gummi Thruster
Mission 78



Defeat the Target Enemy within 1 turn




Use a medal Ability at least once




Clear with at least 200 Lux earned







Silver Ore


Copper Ore 


Curative Leaf 


Curative Flower 


Spring Water


Broken Biscuit 


Agate Ring 



7
Level 23 Charcoal Bag
Mission 79



Defeat the Target Enemy within 1 turn




Use a medal Ability at least twice




Use only Speed Medals in your deck







Gold Ore 


Silver Ore 


Iron Ore 


Copper Ore 


Forest Mushrooms 



8
Level 23 Violet Waltz
Mission 80



Defeat the Target Enemy within 1 turn




Defeat at least 10 enemies




Defeat at least 1 Invisible







Silver Ore


Iron Ore 


Copper Ore 


Curative Bulb 


Curative Flower


Forest Mushrooms 


Spring Water 



8
Level 24 Armored Archer
Mission 81



Defeat the Target Enemy within 1 turn




Defeat at least 1 Large Body




Defeat at least 3 Armored Archers







Gold Ore


Iron Ore


Curative Leaf 


Curative Flower 


Teardrops


Topaz Earring


Agate Ring 



8
Level 24 Black Gummi Thruster
Mission 82



Defeat the Target Enemy within 1 turn




Defeat at least 8 enemies




Deal at least 2000 damage in 1 attack







Forest Mushrooms


Strange Leaf


Strange Bulb


Broken Biscuit


Teardrops 



8
Level 24 Wobble Tip-Toe
Mission 83



Defeat the Target Enemy within 1 turn




Defeat at least 10 enemies




Defeat at least 1 Gargoyle







Strange Leaf


Strange Bulb 


Broken Biscuit 


White Flower Dew 


White Flower Nectar 


Teardrops 



8
Level 25 Armored Archer
Mission 84



Defeat the Target Enemy within 1 turn




Defeat at least 15 enemies




Clear with at least 200 Lux earned







Curative Flower


Forest Mushrooms 


Strange Leaf


Strange Bulb


Broken Biscuit 


Teardrops 



8
Level 25 Jewelry Bag
Mission 85



Defeat the Target Enemy within 1 turn




Clear with no continues




Use the Three Wishes Keyblade







Strange Bulb


Broken Biscuit 


White Flower Dew 


White Flower Nectar 



8
Level 25 Large Armor
Mission 86



Defeat the Target Enemy within 1 turn




Use a medal Ability at least once




Deal at least 2000 damage in 1 attack







Silver Ore


Iron Ore


Copper Ore


Strange Leaf


Broken Biscuit


Teardrops



8
Level 26 Large Body
Mission 87



Defeat the Target Enemy within 1 turn




Defeat at least 10 enemies




Use only magic Medals in your deck







Forest Mushrooms


Strange Leaf 


Strange Bulb


Broken Biscuit 


Teardrops



8
Level 26 Red Gummi Thruster
Mission 88



Defeat the Target Enemy within 1 turn




Defeat at least 10 enemies




Deal at least 2000 damage in 1 attack







Forest Mushrooms


Strange Leaf


Broken Biscuit 


White Flower Dew 


White Flower Nectar 



8
Level 26 Armored Knight
Mission 89



Defeat the Target Enemy within 1 turn




Clear with no continues




Deal at least 2000 damage in 1 attack







Gold Ore


Strange Leaf 


Strange Bulb 


Broken Biscuit 


Teardrops 



8
Level 27 Large Armor
Mission 90



Defeat the Target Enemy within 1 turn




Defeat at least 10 enemies




Defeat at least 1 Dark Plant







Forest Mushrooms


Strange Leaf


Strange Bulb


Broken Biscuit



8
Level 27 Charcoal Bag
Mission 91



Defeat the Target Enemy within 1 turn




Clear with no continues




Defeat a Wizard within 1 turn







Strange Leaf


Broken Biscuit 


White Flower Dew


White Flower Nectar 



8
Level 27 Ice Plant
Mission 92



Defeat the Target Enemy within 1 turn




Defeat at least 15 enemies




Clear with at least 300 Lux earned







Iron Ore


Copper Ore 


Curative Flower 


Spring Water 


Broken Biscuit



8
Level 28 Wizard
Mission 93



Defeat the Target Enemy within 1 turn




Defeat at least 10 enemies




Defeat at least 1 High Wizard







Silver Ore


Iron Ore 


Curative Flower


Forest Mushrooms 


Spring Water 


Broken Biscuit



8
Level 28 Charcoal Bag
Mission 94



Defeat the Target Enemy within 1 turn




Defeat at least 10 enemies




Use the Lady Luck Keyblade







Gold Ore


Silver Ore 


Iron Ore 


Forest Mushrooms


Broken Biscuit 


Agate Ring 



8
Level 28 Armored Archer
Mission 95



Defeat the Target Enemy within 1 turn




Defeat at least 10 enemies




Clear with at least 400 Lux earned







Gold Ore


Iron Ore 


Broken Biscuit 


Agate Ring 



8
Level 29 Bite Egg
Mission 96



Defeat the Target Enemy within 1 turn




Defeat at least 5 Bite Eggs




Defeat a Armored Archer within 1 turn







Iron Ore


Copper Ore 


Curative Leaf


Curative Flower


Spring Water 



8
Level 29 Wobble Tip-Toe
Mission 97



Defeat the Target Enemy within 1 turn




Defeat at least 6 enemies




Use only Power Medals in your deck







Curative Leaf


Curative Flower


Spring Water



8
Level 29 Darkball
Mission 98



Defeat the Target Enemy within 1 turn




Use a medal Ability at least twice




Defeat at least 1 Darkball







Iron Ore


Copper Ore 


Curative Leaf 


Forest Mushrooms 


Spring Water 


Broken Biscuit 



8
Level 30 Sneezy Mole
Mission 99



Defeat the Target Enemy within 1 turn




Clear with no continues




Defeat at least 1 Darkball





9
Level 30 Large Body
Mission 100



Defeat the Target Enemy within 1 turn




Use a medal Ability at least three times




Clear with no continues







Gold Ore


Silver Ore 


Iron Ore 


Copper Ore 



9
Level 30 Darkball