Swipe left and right for maximum carnage
Manekoware has announced that Catlateral Damage Remeowstered will be heading to PS5, PS4, Xbox Series X|S, Xbox One, Nintendo Switch and PC on September 15th.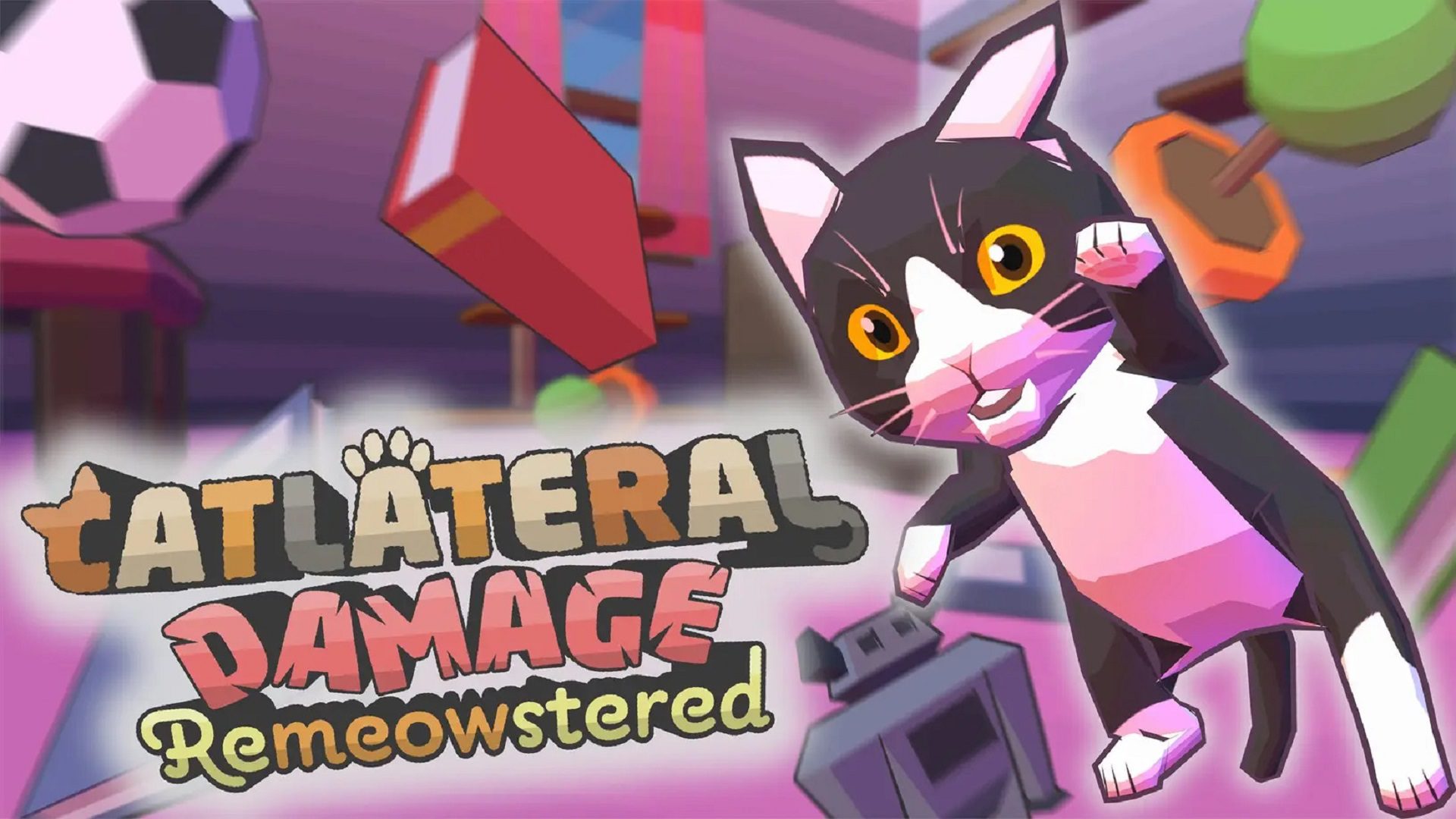 The new remaster coming out later this month will have many improvements building from the original game's success. The game will include a complete progression design, where you can complete goals during Goal Mode to unlock new game modes and different levels.
In the definitive edition, you can also collect treats by finding them scattered across the level. You can also earn them by completing goals in Procedural Mode, where levels are procedurally generated. By collecting these treats, you will get persistent stat boosts and abilities, including a forward dash that will be sure to help with your destructive rampage.
However, the cats' scandalous shenanigans don't end there, as some of the new features will also include scratching up curtains and riding a robot vacuum. There will also be plenty of new objects to topple over for your amusement, along with over 20 new pet photos, which almost brings the grand total to nearly 300.
The PlayStation 5 version of the game will include 4K resolution, increased rendering distances and faster loading times. It will also support the DualSense wireless controller's advanced haptics, which is nice to see.
If you are unfamiliar with Catlateral Damage, the original game was released on the PS4 back in 2016, and the game is pretty much a destructive cat simulator, and it's silly fun! A few months after its initial release, a free VR Mode was added for the launch of PlayStation VR.
You play as a housecat in the first-person mode that decides to go on a rampage as you swipe and paw many objects within a time limit. This often leads to many things breaking or flying all over the place in hilarious ways. The misbehaving cat will leave no stone unturned in its purr-suit to show its owner whose top dog and destroy their precious belongings.
This unruly cat will cause carnage all around the house, including the bedroom and kitchen. However, you're not just bound to the walls of your home as you can unlock hidden levels later down the line, including a supermarket and a mewseum. There is also a litterbox mode, which is basically a glorified sandbox mode, where you can take your time and unlock other cats' companions, along with special abilities.

Source: PlayStation Blog