Fans of older games, and in particular tactical games, will be pleased to know that Commandos 2 and Praetorians will be releasing on PS4 and Xbox One on September 18th, 2020.
The games have been remastered for modern consoles with the development teams putting a big focus on the controls and how they translate to PS4 and Xbox One. Colour me excited!
Commandos 2 – HD Remaster
Relive the real-time tactics masterpiece that defined the genre like no other: Originally developed by the legendary Pyro Studios, Commandos 2 – HD Remaster is a true homage to one of gaming's most celebrated masterpieces. Experience Commandos 2 Men of Courage like never before in high definition with reworked controls, UI and tutorial. Take control of an elite group of commandos who must venture deep into enemy territory and utilize their combined expertise to complete a series of notoriously demanding missions set in World War II. Go covert into various environments based on authentic World War II locations and lead your team of commandos against overwhelming odds, operate covertly and turn the tide of war.
Features: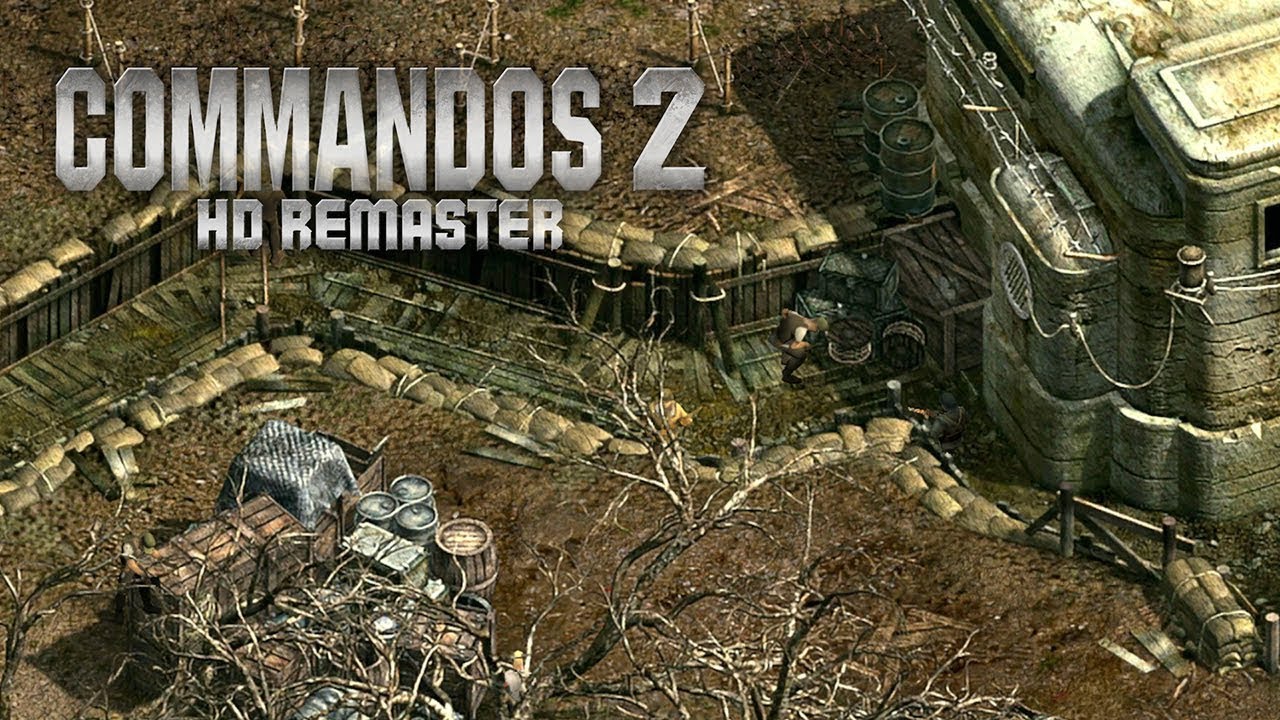 Re-imagined in HD with reworked controls, modernized UI and an overhauled tutorial.
Interactive environments: steal enemy uniforms and weapons, climb poles, swing from cables, swim, utilize vehicles, and climb in/out of buildings, ships and planes.
Control nine unique commandos, each with different skills and specializations including green beret, sniper, demolition expert, diver, seductress and thief.
The Commandos series' first appearance in a modern 3D Engine: rotate the environment 360 degrees, move seamlessly in and out of buildings, submarines, planes and underwater, and zoom in and out of the environment.
Authentic WWII scenarios: 10 missions spanning 9 different environments in night and day, with realistic weather effects.
The choice is yours: how you tackle each mission is up to you. Experiment with skills and weapons in a challenging "against the odds" gameplay style.
WWII vehicles and weapons, including jeeps, tanks, trucks, ships, bazookas and flame-throwers.
Praetorians HD Remaster
Relive the celebrated real-time strategy classic Praetorians, re-imagined in high definition. Praetorians is set amidst the political machinations of an emerging Roman Empire. Prove your worth on the battlefields of Egypt, the combat theaters of Gaul and finally the heart of the Empire itself in Italy, in the crusade to become Emperor. Your quest will not be an easy one, as the Empire is heavily defended by thousands of different troop types and war machines, all with special skills and individual strengths. To emerge victorious, you'll need to learn to combine your units and exploit the weaknesses of your enemies. But beware – the closer you get to the Emperor, the closer you get to facing the Praetorian Guard – the most powerful and deadly fighting force in the Empire!
Features:
The PC strategy classic, released on consoles for the first time
Re-imagined in high definition with reworked controls for consoles
Three different armies, each with their own unique strengths and weaknesses: Gauls, Egyptians and the Roman Legions
Over 20 campaign missions set in Egypt, Gaul and Italy
Unique sets of abilities and formations for different unit types and characters
Make use of different terrains and landscapes to plan your battles
Fast-paced action