The Japanese Nintendo Switch eShop has some incredible games exclusive to that region. However, to access them, you must have a Japanese Switch account. You might wonder if it's possible to create a Japanese account if you're not in Japan.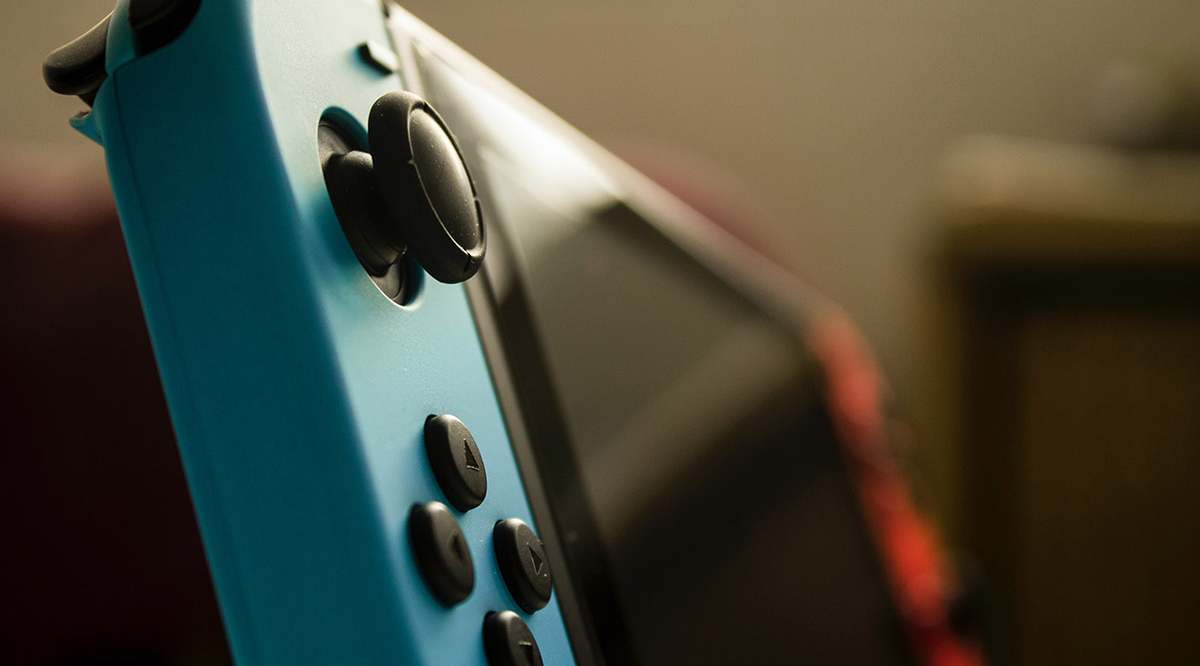 Well, it turns out you can and it's effortless. This article will show you how you to do so.
Making a Japanese Account
The first step towards playing Japan-exclusive games is to create a new account. Follow these steps:
Go to Nintendo's account website.
Click on "Create a Nintendo Account."
Choose your age group.
Fill in the form.
You'll need a different email to make an account. You can use a temporary email generator, or you can create a new Gmail account quite easily.
When you need to select a country, choose Japan.
Selecting the correct country and using a different email address are the only requirements for having a Japanese account.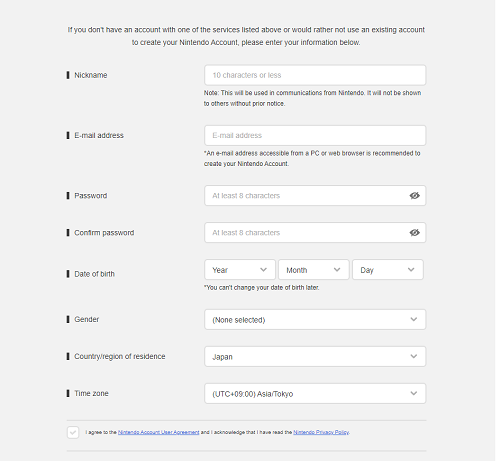 Once you've made a new Nintendo account, you can go to your Switch and create a separate Switch account:
Go to your System Settings (the Cog icon).
Go to the Users tab and create a new user.
When labeling the new account, you should probably denote that it's a Japanese account. We recommend putting JP after the account's name.
When you create the account, your Switch will prompt you to link it to a Nintendo account. Use the login information you used for the Nintendo account above.
Now your Nintendo Switch thinks that you're from Japan, and if you use the store on your Japanese account, you'll have access to games exclusive to this region.
However, do note that you might not be able to use an American card to purchase games in the Japanese eShop. You'll then need to check if your card works in the shop, but we have prepared an alternative if it doesn't.
The Japanese eShop is entirely written in the Japanese language, but the layout is the same as for the American shop, and so are the buttons to navigate it. If you're having trouble navigating, go back to your original account and remember what each key does in the shop.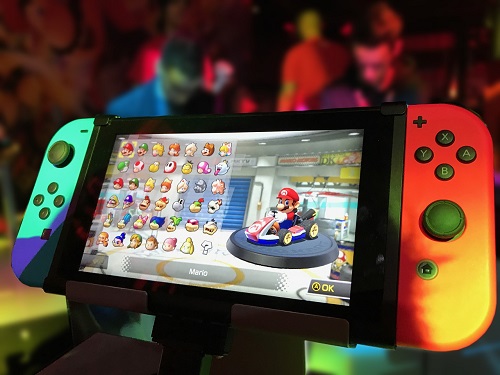 Buying Games in Japanese eShop
If you want to spend some money on Japanese games and can't use your card, we recommend using a PlayAsia prepaid card. With this card, you can directly add funds to your Japanese eShop.
When you purchase the card, all you have to do is follow these steps:
Select the Nintendo eShop icon on the main menu.
Select "Add Funds" or "Balance."
Choose "Redeem a Nintendo eShop Card."
Enter the 16-character code on the back of the card, then select "OK" to complete adding funds to your eShop.
With funds acquired, you can purchase all the games you want. Some of them will be entirely in Japanese with no English language options, so you might want to take up some Japanese lessons along the way.
All of the prices will be in Japanese yen, so don't worry if you see pretty large numbers on the shop.
Switching to Your Main Account
If you want to switch back to your main Switch account, all you have to do is change your current user in your System Settings. This way, you can access both the Japanese and American stores and purchase region-locked games without any hassle.
When you purchase a game for your Switch, you can play it on any of the accounts, regardless of which region you purchased it from. However, only Japanese versions will have access to Japanese-exclusive game DLCs. When you play a game on your North American account, the Switch will try to put it in English if it's available, so you don't have to worry about language barriers for games that have been translated.
Japanese Imports
One thing to note is that you can also directly purchase Japanese game cartridges, and they will work for your North American account. You'll pay exorbitant delivery fees in the process, but it's one of the ways to obtain Japanese-exclusive games.
Otherwise, the Japanese eShop has plenty of options for games that the North American and European markets simply don't have. New releases are also frequently released for Japan first, with the English translation available at launch. If you want to get a head start on a new game coming out soon, the Japanese eShop is the perfect way to jump ahead of the competition.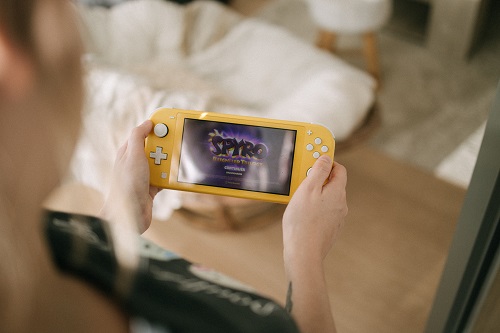 Switch to Japan
Now you know all about creating a Japanese Nintendo Switch account and playing region-exclusive games. While it's sad that Nintendo decided to region-lock some of their great titles, the workarounds still allow players to get their hands on them, provided they don't mind jumping through some small hoops along the way. If you're learning Japanese, you'll have no problem navigating through the shop and menus, and you'll appreciate the language in a whole new way.
What Japanese games will you play on your Nintendo Switch? Let us know in the comments section below.