If you are a long-term Minecraft player, then you are surely familiar with the downloading terrain freezes and crashes. This can happen from many reasons.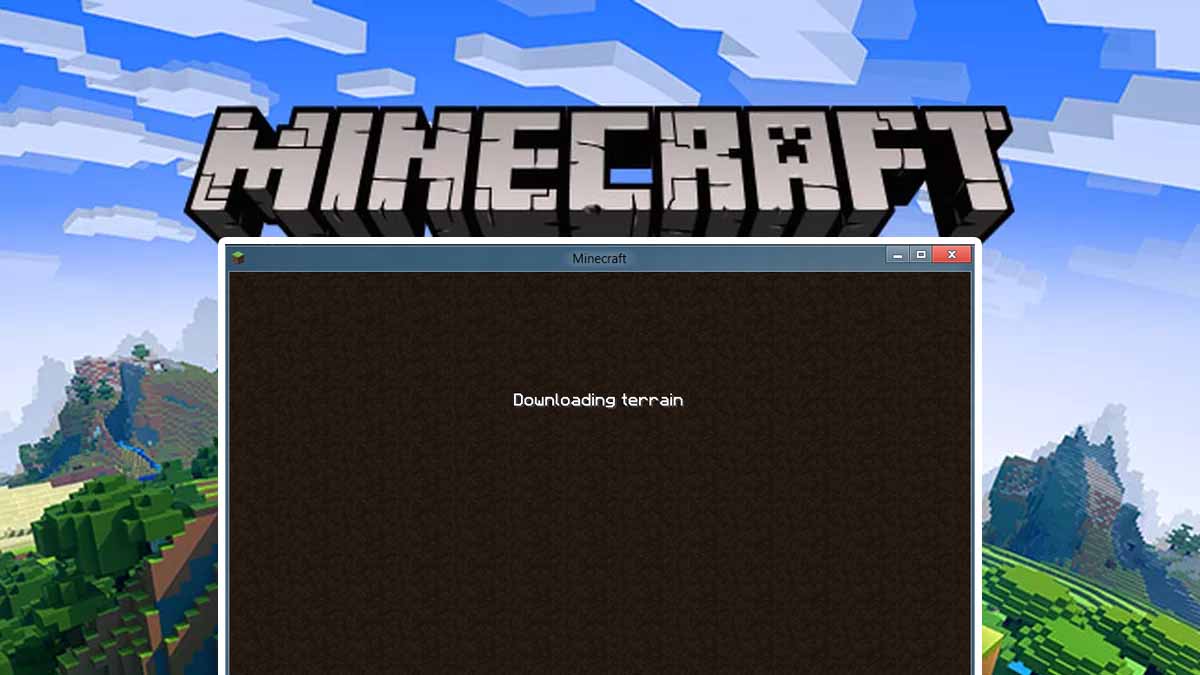 We will provide you with a fix for every possible reason for it. You don't have to be a tech wizard to fix these issues so don't worry that much.
How to Fix Downloading Terrain Freeze and Crashing – Minecraft
It's important that you make sure that you have the minimum necessary requirements to run Minecraft firstly. If you don't, the game can launch like this but crashes can happen when you are loading into a world.
However, sometimes players have above the necessary requirements and they still can't eradicate these problems. In those cases, it can be because of an old Java version, corrupted files, incompatible mods or texture packs, and similar issues.
Methods for Fixing Crashing and Downloading Terrain Freeze
Update Java
Navigate to the official Java Download page.
Download the corresponding version for your system – either 32 or 64-bit.
Install Java.
Try Minecraft.
Disable Mods and Texture Packs
Disable all of your mods.
Then open Minecraft and go to your Settings > Texture Packs.
Disable all of them and leave the Default pack.
Start a world and see if that fixes the issue.
Reduce Render Distance
Go to the Minecraft Settings.
Navigate to Video Settings.
Lower the render distance by at least 4-5 chunks.
Fix Corrupted Game Files
Exit Minecraft.
Open Start and type %appdata% and press Enter.
Double-click .minecraft folder and make a copy from the saves folder.
Backup any texture packs or mods if you like too.
Now, delete the whole .minecraft folder and open the launcher. It will be forced to download the game again, providing you with a clean installation.
Update OS and GPU Drivers
Whether you are using Nvidia or AMD GPU, open the corresponding application on your PC, and check for latest driver updates.
Update them.
To update the Operating System, open Start and type "check for updates" and click enter.
Check for updates, and update if there are any.
Using these methods outlined above will surely fix the downloading terrain freeze and crashing issue. However, keep in mind that it might not work if your PC has specs lower than the minimum necessary requirements.