Platinum is one of the most widely used in-game currencies in Diablo Immortal. We will walk you through everything you need to know about Platinum in Diablo Immortal in this guide.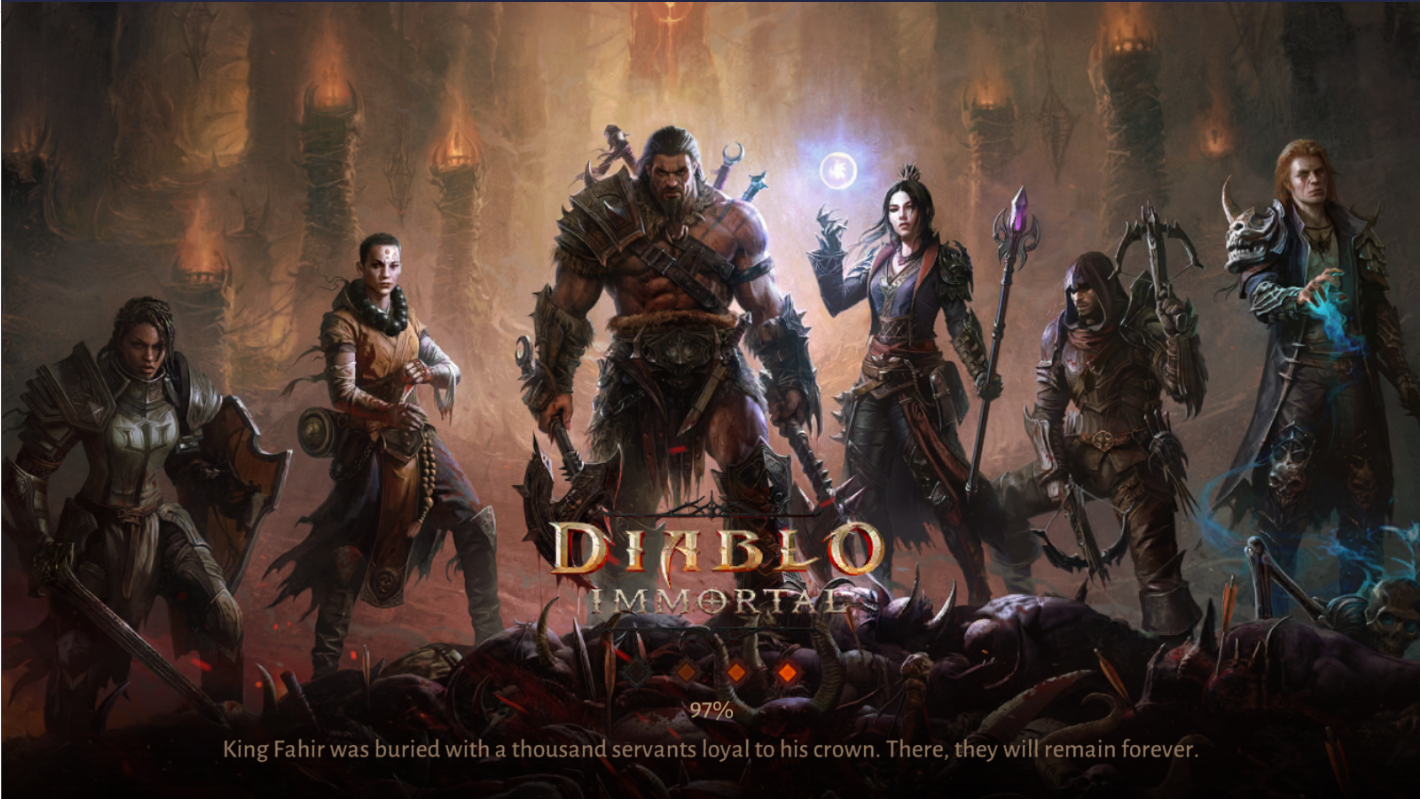 Every MMORPG will feature a few types of in-game currency that can be used and exchanged for other goods in-game. For Diablo Immortal, that currency is Platinum.
There are various ways to acquire Platinum in Diablo Immortal; some of these will not even cost you an arm or a leg.
This guide will walk you through how you can acquire and use Platinum for various useful things in-game. Let's go!
What is Platinum in Diablo Immortal?
Platinum is an in-game currency that players can use to purchase or acquire goods in Diablo Immortal. Unlike Gold – the more common in-game currency in Diablo Immortal – Platinum cannot be acquired through drops.
There are a few ways to acquire Platinum in Diablo Immortal – both Paid and Free, and we have outlined them in the next section below.
How to Get Platinum in Diablo Immortal
There are three main ways to acquire Platinum in Diablo Immortal – store purchase, item selling, and progressing through the Battle Pass.
Store Purchase
We are still talking about Diablo Immortal here, so the fastest way to acquire Platinum is by purchasing some with real money through the in-game store.
Before you bring out your pitchforks, we want to let you know that purchasing Platinum from the in-game store is not the only method for acquiring Platinum in-game. And fortunately, this is the only method that involves real money.
If you want to get those Platinum credits fast, then, like any other game, you will have to spend some money to get them instantly.
Platinum can be bought with Eternal Orbs through the in-game Store. Here are their prices:
Platinum prices (in Eternal Orbs)
500 Platinum – 50 Eternal Orbs;
5000 Platinum – 500 Eternal Orbs;
50,000 Platinum – 5000 Eternal Orbs;
Eternal Orb Prices (in USD)
60 Eternal Orbs – $0.99;
315 Eternal Orbs – $4.99;
630 Eternal Orbs – $9.99;
1650 Eternal Orbs – $24.99;
3450 Eternal Orbs – $49.99;
7200 Eternal Orbs – $99.99;
Sell Your Items
Players can exchange items for some Platinum credits by selling some of their items to Dya in the Marketplace in Rakkis Plaza in Westmarch.
Not all Gems and Legendary Gems are valuable, and you are bound to pick up a few whiles going through the game's main storyline or by collecting the First Kill Of The Day rewards. So you will be better off selling your extra Gems/Legendary Gems for some Platinum.
Battle Pass
After progressing through the main story mode, completing tasks in the Battle Pass will reward players with, you guessed it, Platinum.
Players can earn up to 120 Battle Points daily by completing three daily tasks in the Battle Pass. Completing these tasks will reward you with 300 Platinum plus a few other random rewards. You can claim the same amount of Platinum daily, so keep checking your Battle Pass each time you log in.
Also, ensure you collect the Platinum rewards since these will only stack for up to three days.
The Battle Pass progress can be checked through the Pause Menu and clicking on "Codex."
Where to use Platinum in Diablo Immortal?
Players can exchange Platinum for the following in Diablo Immortal:
Create a Clan;
Purchase Echo Crystals;
Purchasing Legendary Crests;
Extracting Charms for Skill Stones;
Purchasing items at the Market.
If you are thinking about creating a Clan with your buddies in Diablo Immortal, it will only set you back a cool 3000 Platinum. However, players must reach Level 30 before they can create a clan in-game.
Legendary Crests are another use case for Platinum in Diablo Immortal. And if you have read our Legendary Gems guide, you will know that acquiring these highly sought-after Gems will require Legendary Crests.
If you are trying to farm Legendary Gems to make your character's equipment more powerful, you can use Platinum to buy some Legendary Crests. Legendary Crests will guarantee a Legendary Gem drop for completing your Rift Runs, so it is probably worth the investment if you are keen on getting Legendary Gems.
On the other hand, if you have decided to focus more on enhancing your Normal Gems, you will need some Platinum to acquire Echo Crystals, which you can use to level up your Normal Gems beyond Rank 5. Each Echo Crystal costs just 500 Platinum.
Lastly, players can use Platinum to extract max-level Charms and turn them into Skill Stones, which will cost 500 Platinum at the Charm Craftsman.
Better than Gold
Platinum is the most commonly used in-game currency in Diablo Immortal and one of the more valuable ones. Platinum gives players access to numerous important upgrades and the ability to upgrade valuable Gems and Charms in-game.
Fortunately, Platinum is not super difficult to acquire, and there are ways to collect the valuable currency in-game through free methods such as item selling and completing the Battle Pass.
So, there we have it! We hope that you have understood how to Get Platinum and where to use it in Diablo Immortal.
Visit the PlayerAssist website for more Gaming Guides, Gaming News, Game Codes, and other gaming content!