Evil West would have been the perfect shooter to launch this Halloween, but Focus Entertainment is going to wait until late November to release the game.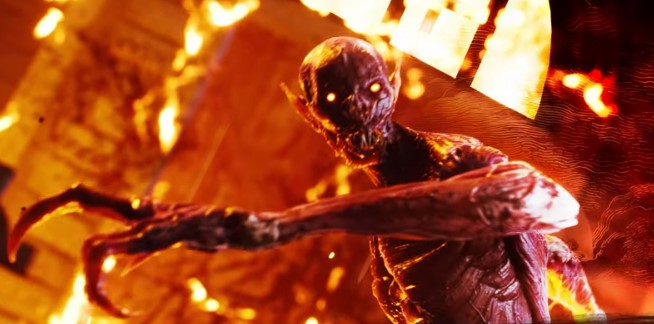 Just in, Evil West has started a bestiary of specific creatures we meet in this gothic Wild West, and we got our first look at the Boo-Hag. Check it:
If you've seen previous trailers for Evil West, you'll know that the Boo-Hag is pretty small potatoes when it comes to the monsters in this game. With this being just the first entry though, we should expect the beastiary to add even more ferocious and huge monsters building up to the game's release.
If anything, the game looks like a mix of Doom and Red Dead Redemption, and with both those franchises not planning any new releases soon, it looks like Evil West will be the perfect title to give you that fantasy/western feel.
The official description reads:
A dark menace consumes the American frontier. As one of the last agents in a top secret vampire-hunting institute, you are the final line between humanity and a deep-rooted terror that now emerges from the shadows. Rise up to become a Wild West Superhero, eradicate the vampire threat and save the United States!

In visceral, explosive combat, unleash hell with your firearms, lightning-fueled gauntlet and gadgets. Kill bloodthirsty monstrosities in style as a lone hunter or in co-op with a friend. Explore and fight in a narrative-driven campaign while upgrading your weapons and hunting tools. Unlock new perks to evolve your monster-slaying mastery, crafting your own playstyle to defeat the supernatural hordes.
Watch out for Evil West when it launches on PC, Xbox One, Xbox Series X|S, and PlayStation 4|5 this coming Nov. 22.