Along your journey in Ghost of Tsushima, you'll see supplies such as iron, linen, and leather a handful of times. Gold, on the other hand, may not be encountered at all. This rare supply, however, serves a fundamental purpose.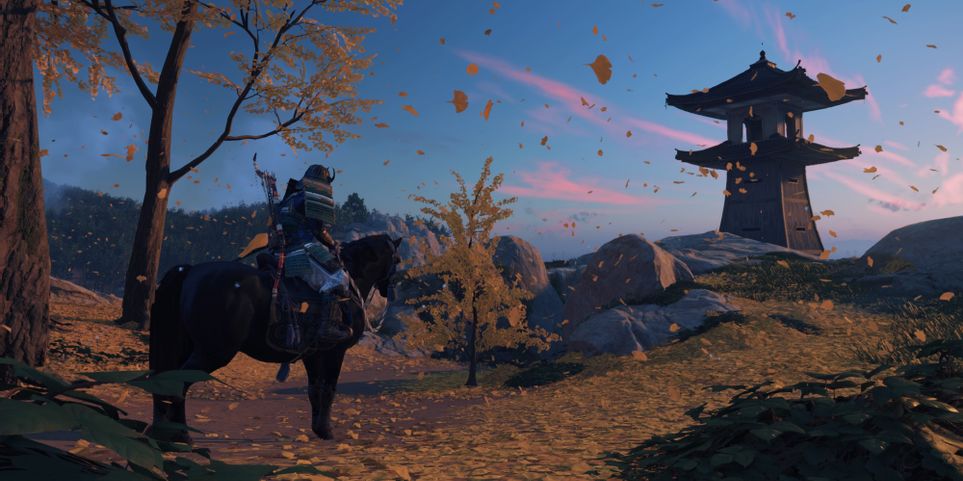 This guide will share three methods for obtaining gold in Ghost of Tsushima and break down why you need it.
Obtain Gold by Defeating Strongholds
Gold in Ghost of Tsushima can be obtained by defeating Mongol strongholds. These strongholds are marked with a red building icon on the map.
For every win, you'll receive two gold. While this doesn't seem like much, gold is a scarce and valuable resource, so every little bit helps. Only the large strongholds can bring you gold, though. Defeating outposts and farms don't award the same bounties.
Purchase Gold From Trappers
If defeating strongholds is too much hassle or you find yourself needing more gold, you can purchase it from trappers. Be prepared to spend plenty of supplies that may otherwise be used for weapon and armor upgrades, though. Thus, evaluate whether spending so much is worth it. Still, supplies are easier to obtain than gold, so don't discount this method just yet.
Trappers can be met in numerous locations, but not every trapper carries gold. You can buy Gold in the following areas:
Azamo Bay at Izuhara

Komatsu Forge at Izuhara

Yarikawa Stronghold ay Toyotama

Each camp has different objectives you must complete to take it over and get gold.
Sometimes, you'll need to free hostages or get stolen iron back to its owner. In other camps, you'll need to detonate powder kegs. In all the camps, killing the camp leader is one of the main objectives.
Win Gold in Archery Challenges
Archery challenges are an activity added in with the Iki Island expansion. The objective is to hit the maximum number of targets in a specified time. To get gold, you'll need to hit all the targets in seven seconds. Winning this challenge may seem impossible, but practice is key.
What Can You Use Gold On?
The only purpose of getting gold in Ghost of Tsushima is to upgrade the protagonist's Katana. Any swordsmith can apply these upgrades, provided you have enough gold and materials. Apart from gold, make sure to have plenty of steel, iron, and supplies to complete the upgrade in one go.
However, gold can't be used to upgrade any other weapons.
Interestingly enough, unlike many other games, Ghost of Tsushima doesn't use gold as currency. While you can still sell gold, you likely won't want to do this. That's because players can only earn 18 Gold through a single playthrough, but you need 21 to upgrade the Katana to the eighth level. The remaining three Gold must be collected during the second playthrough.
Reward for Dedication
Obtaining gold in Ghost of Tsushima is a challenging yet satisfying endeavor. Only the most patient and dedicated players max out the Katana's level. Hopefully, our guide will help you to become one of those.
What are your thoughts about the lack of currency in Ghost of Tsushima? Share your opinions in the comments section below.