Hearthstone, one of Blizzard's best prospects, deserves all the fame and success it's received over the years. However, that doesn't mean the game is flawless. Even now, in 2020, it has its issues. Sometimes bugs and crashes, for instance, have been caused by third-party programs and apps.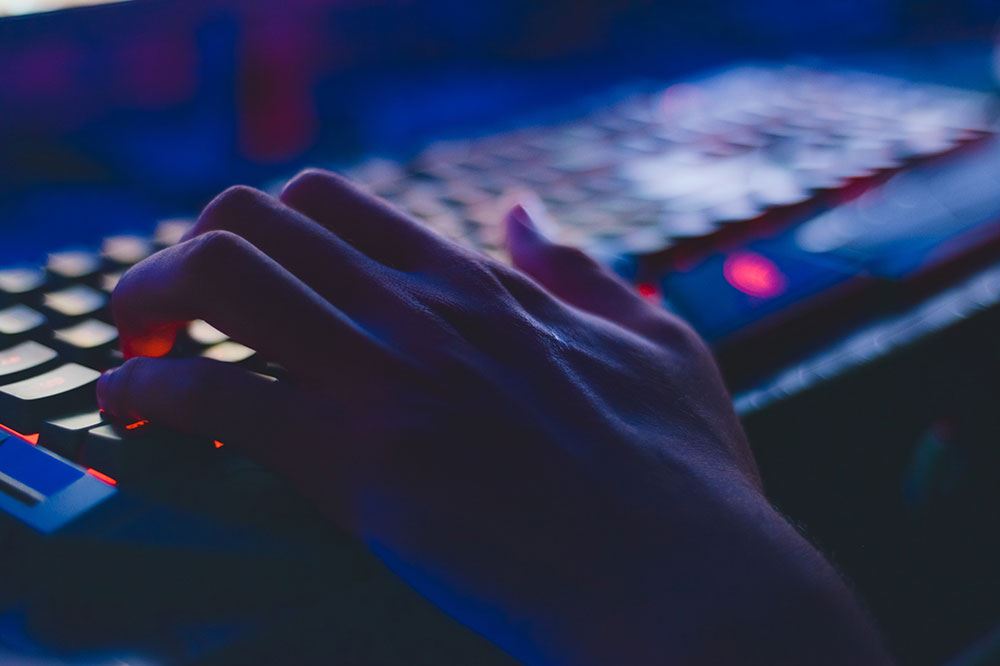 Hearthstone may even be blocked by your firewall. If you're wondering how to fix this recurring issue, you're in the right place. Read on for a comprehensive guide to help you with all Hearthstone problems caused by your firewall.
Note: The instructions in this article were taken from the official Blizzard support page.
Why Does This Happen?
If you're having issues with Hearthstone because of your firewall, you're not alone. This happens commonly because firewalls protect you from receiving unknown packets from the internet. In simple terms, firewalls block foreign parties from sending you any data which can be bad for multiplayer games.
You can experience lag, bugs, and connectivity issues, even with the trusted Blizzard app used to launch Hearthstone. These issues are on your end, i.e. the software your computer uses as a firewall. Sometimes the nature of this issue can be related to hardware, i.e. the firmware of your router.
If the router firmware is outdated, you may have issues with Hearthstone and some other online games. Search for specific firmware updates online, using your router manufacturer's info. Look for the latest update, download it and install it on your computer.
Also, make sure to download the latest updates for your operating system. If you're on Windows, run the official Windows Update regularly. This can possibly fix your problem. For now, let's look at other fixes in more detail.
How to Fix Firewall Blocking Hearthstone
Most likely the firewall issue you have with Hearthstone has to be resolved within the firewall. If you're using third-party software like a firewall, you have to make an exception so the Hearthstone app can run smoothly.
If that doesn't work, contact support for this third-party program. We suggest using official firewall software, such as the Windows Defender for Windows OS. In that vein, let's talk about the solutions for firewall issues with Hearthstone on Windows and Mac OS.
On Windows
The Windows Defender is an excellent tool that we highly recommend. It's very transparent and easy to use. If, however, it can sometimes block apps and games it doesn't recognize. Here's how to fix the Hearthstone firewall issue on Windows computers:
Turn on your Windows computer.
Press the Windows and R keys on your keyboard simultaneously.
This will bring up the Run window. Type in Firewall.cpl and tap Enter.

Click on Restore Defaults.
Select Yes to confirm.

When you launch Hearthstone or any other app which would previously be blocked by the Windows firewall, you'll be asked whether or not you'd like to block it. Logically, select No on this window and perhaps save your answer as the default option.
This way, Hearthstone will be whitelisted by your firewall, and you shouldn't have any trouble with it in the future. Make sure to keep your operating system up-to-date, and everything should be all right.
On Mac
If you're a Mac user, don't worry. Here's a solution for firewall issues with Hearthstone on Mac computers:
Turn on your device.
Open the Apple menu and select System Preferences.
Choose Security, and then Firewall.
Enter your admin username and password after unlocking the pane (select the lock in the bottom-left corner).
Tap Start and the firewall will open.
Select Firewall Options in order to customize it.
Tick the box next to Automatically Allow Signed Software to Receive Incoming Connections.
Confirm with OK.
That's it! Hearthstone will no longer be blocked by your firewall for all future use.
Other Firewall Hearthstone Fixes
Most of the time, these system-based solutions will do the trick and let you play Hearthstone uninterrupted. However, on rare occasions, the problem may lie in your router, or in your ISP. If you have a really old router, consider replacing it, or ask your ISP to do it.
You're free to contact your ISP whenever you have connectivity issues, and firewall issues fall into this category. If you've been using the same router for a long time, ask your ISP to send an engineer to replace it. You can also try downloading the latest firmware for your router, as discussed previously.
If you have a third-party firewall, consider disabling it entirely, or even uninstalling it. See if Hearthstone works after that. You can also disable your Windows or Mac firewall temporarily to see if that helps.
These fixes should solve your firewall issues with all Blizzard games, not just Hearthstone.
Right Back at It Again
Now you can go back to playing ranked, casual, the arena, or the newest addition to Hearthstone, called battlegrounds. Hopefully, you won't be bothered again with any pesky firewall issues. If you follow our advice and update your software and firmware regularly, you should be in the clear.
What's your favorite game mode in Hearthstone? Do you think the new expansions are getting too out of hand with their randomness, or do you like these changes? Feel free to share your experiences in the comments section, and ask any additional questions you may have.