Are you encountering the error code NW-31456-9 on your PlayStation 4 gaming console?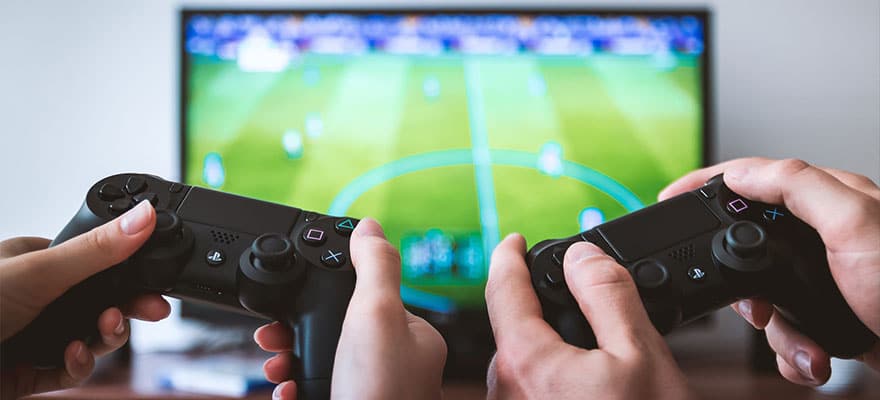 "Nw" in most cases means the "network error" but unfortunately there are no many available solutions for this error code so we had to do the research on gaming forums and we have also contacted the Sony for the possible solution for this problem. There is a theory that this error is happening because of the changes that Sony made with the PlayStation Network servers to help prevent DDOS attacks in the future.
If you're encountering error NW-31456-9 on your gaming console, we found a couple solutions that could help you with this problem. You will have to restart your PlayStation 4 and router, check the PSN services status, modify MTU and DNS settings and use an Ethernet connection.
The two most common situations when this error may happen:
while you log in to your PS4 or while you try to connect to game servers.
Whether you're getting PS4 server error NW-31456-9 or PS4 login error NW-31456-9, follow the solutions listed below to fix it.
Before going with solutions bellow, double check that there are no problems related to the PlayStation Network or the game that you are trying to launch. It's pointless to do he steps below if the PS4 network or your game are temporarily unavailable.
Here are some solutions that will help you to solve the PlayStation 4 NW-31456-9 error.
Solution 1: Check the PSN service status
You will have to make sure that there should be no existing problems affecting the PlayStation Network (PSN) or the game you are trying to run on your gaming console.
If the PlayStation Network services are not working properly or are not available at the moment, you are going to encounter many technical issues, including the error code that we're trying to solve in this article. Because of that, before going into any advanced troubleshooting steps, make sure that there are no issues affecting Sony's network or the game that you're trying to launch.
The PlayStation Network may be down for maintenance at the time you're trying to access it. In case you are unsure about whether the PlayStation Network is currently available or down for maintenance in your location, you can check the official PSN Network Service Status checking tool here: https://status.playstation.com/.
If you double checked that the PlayStation network services and the game servers are running correctly, you can proceed with the solutions that we prepared for you in order to solve the NW-31456-9 Error Code issue.
Solution 2: Restart your console/router
Let's start off with some very basic troubleshooting steps. You can try restarting your PlayStation 4 or your network router. This method is very basic troubleshooting solution and it might help you if there are minor issues behind the error. After restarting, check if the PS4 Error NW-31456-9 problem is resolved or not.
Solution 3: Log off from your PSN account
Try logging off from your PlayStation network account on the PS4, but make sure to write down your password as many players tend to forget it.
Press the PS button on your controller for a couple seconds, and turn off your PS4. Turn it on again and log in again on PlayStation Network. This fixed the problem for many players.
Solution 4: Change MTU Settings
Some users confirmed that they fixed this error by changing MTU to 1473. You can also fix the PS4 NW-31456-9 problem simply by modifying the MTU Settings. If you are not sure about how you can modify the MTU Settings, you can check the instructions below:
First, you need to press the PlayStation button on your PS4 Controller to get over to the Home Screen.
Then, you need to navigate to the Settings area and then click on Network.
Now, you have to click on "Set Up Internet Connection".
Then, you need to select WiFi or LAN Cable (Wired) based on what kind of network you are using.
After you have selected either of them, you need to select Custom.
You will see the MTU Settings where you have to set the value to 1473.
After you have done all steps, you have to leave other settings as it is and then run the game again to check if the problem is fixed.
Solution 5: Change DNS settings
One more possible solution to solve this problem is to change your DNS settings. Try using the 8.8.8.8 configuration as your primary DNS and 8.8.4.4 as your secondary DNS.
Solution 6: Switch to Cable Connection
This option could change the way you use the network in your gaming console. Before trying this solution you have to make sure that the PS4 Error NW-31456-9 is because of the WiFi network that you are using. In case you are using WiFi connection and the error is always appearing, you can try switching to an Ethernet cable instead in order to resolve the problem. Keep in mind that cable connections are usually much more stable than wireless connections.
Summary
Because there is no precise reason why is this error code appearing, solving this problem is not an easy task for most of the ps4 players.
In case the PlayStation 4 network Error Code "NW-31456-9" is not being solved after trying all of these possible solutions that we prepared for you, perhaps it could be a short-term problem with the network itself, so you should consider waiting for some time and then double check later if the error is resolved or not.
We hope at least one of the workarounds available in this article helped you solve your problems, and that you can enjoy playing your favorite games again.
Let us know which solutions solved the problem for you and if none of them solved your problem, please feel free to write us in comment section about your problem in detail.
We will do our best to get back to you with a solution for your problem as soon as possible.