Systemic Reaction seems to be doing a reasonably good job by the creation of Second Extinction. After the launch of Generation Zero, gamers have shifted some attention to what they bring to the table.

Second Extinction places you in a position of resistance fighters trying to go against the rise of mutated dinosaurs. Sounds fantastic, right?
From the trailer, you may have seen several unique features coming into reality. However, there are vital things to ask about this game. One of the things to know is whether the Second Extinction supports crossplay.
Second Extinction – Is it crossplay?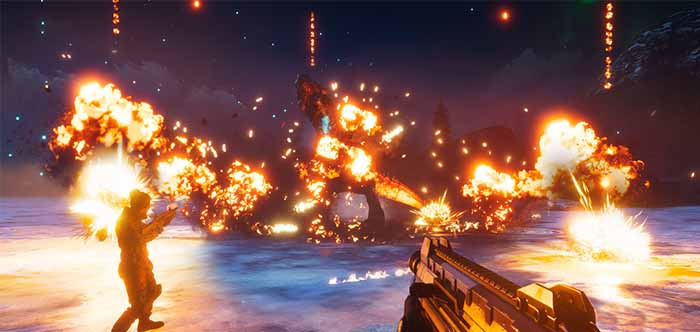 With advancements in the gaming industry, crossplay is one of the essential things that gamers value. It gives game developers the ability and freedom to include magnificent and multiple game modes. Hence, Is Second Extinction crossplay? In this article, we'd get to see the answer to our crucial question about this game.
According to Brynley Gibson, the Lead Producer for Second Extinction at Systemic Reaction, there will be no crossplay. In other words, players shouldn't expect to see crossplay between the Xbox platforms and PC (Steam).
Unfortunately, this is highly sad news for several gamers out there. Although, Brynley Gibson responded that there wasn't going to be crossplay at launch. So, we don't know what the producers have in mind later on in the game. Besides, since it isn't crossplay at launch, we can forget about ever having that feature. With our expectations cut short, we hope that the gameplay makes up for this unavailability.
Overall, gamers still have some things to enjoy outside the unavailability of crossplay. For instance, there are large maps to explore and a lot of dinosaurs to take down. Even though crossplay is unavailable, playing with others is fantastic in this game. Besides, remember that this game is a three-player co-op, so teamwork is crucial.