All available codes for Roblox Legends Of Speed may be found in our collection. You may level up your character with these free steps and gems!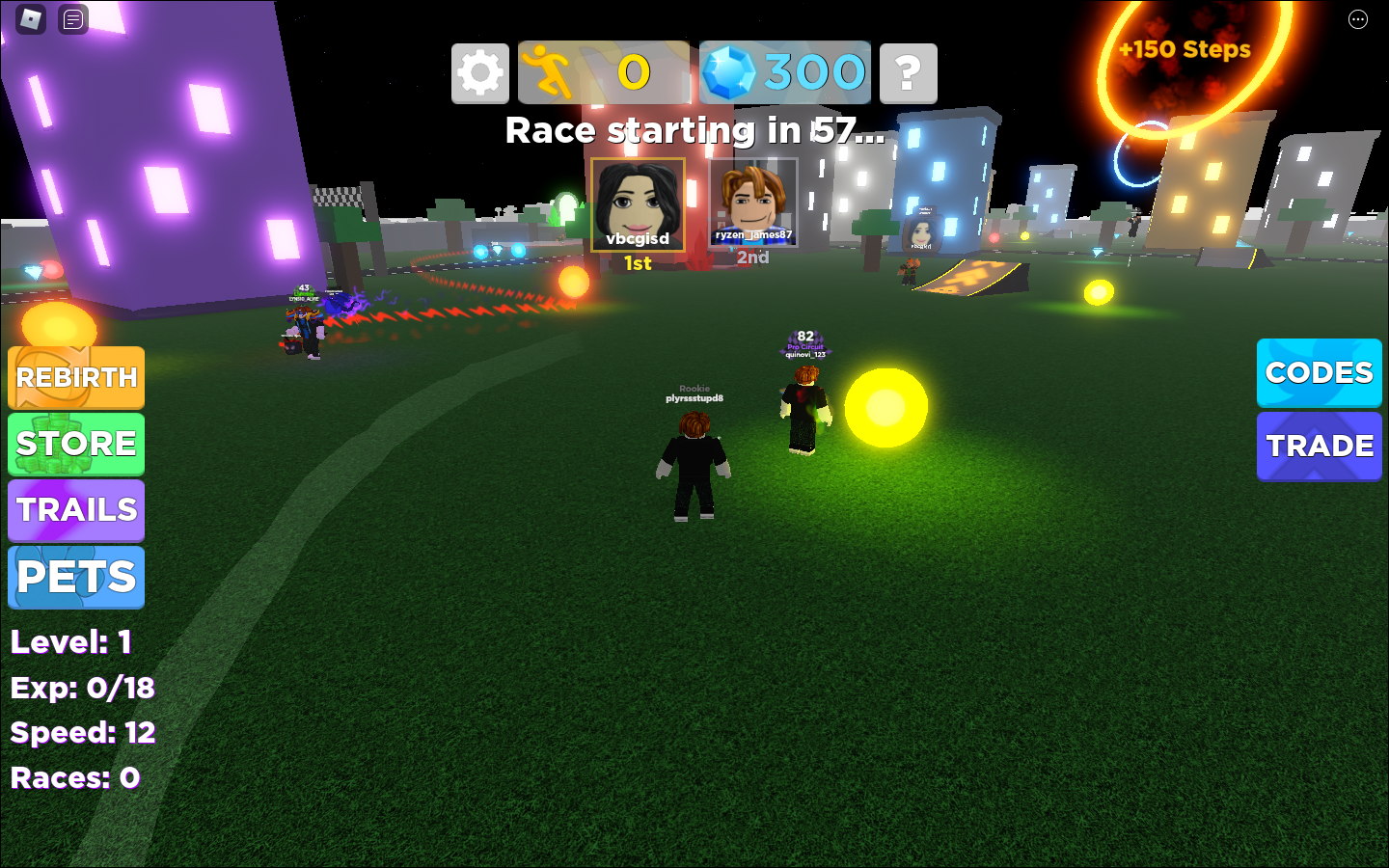 Roblox Legends of Speed can assist you in achieving your aim of going super fast. Run around and earn additional steps throughout the map to boost your mobility speed. You will progress through stages as you collect steps, increasing your pace. As you gain speed, you can travel to different worlds and compete in races against other players!
Players in the Legends of Speed game can engage in various races and trails and gather epic pets. Explore numerous maps, complete parkour challenges, and more. We have a collection of working Roblox Legends of Speed Codes that can be redeemed for free Steps and Gems.
Roblox Legends Of Speed Codes for Steps and Gems – Tested October 2022
Legends Of Speed codes are advantageous for novice and experienced players since they frequently feature incentives like free gems. As soon as the game's developers release fresh code, this page will be updated.
Our Roblox Legends of Speed Codes page contains the most up-to-date codes for free Gems and Steps in Legends of Speed. Steps are great for fast leveling up in the game, and Gems may be used to purchase additional Pets and Trails.
Legends Of Speed Working Codes
The codes currently available are listed below:
| Codes | Rewards |
| --- | --- |
| sparkles300 | 300 Gems |
| hyper250 | 250 Steps |
| legends500 | 500 Gems |
| racer300 | 300 Steps |
| speedchampion000 | 5,000 Gems |
| Launch200 | 200 Gems |
| SPRINT250 | 250 Steps |
How to Enter Codes in Legends of Speed
Legends of Speed codes can be redeemed in a basic manner. We recommend copying and pasting the codes directly from our list to eliminate typos and excessive spaces. If you are unsure how to claim the game's prizes, follow this step-by-step tutorial.
Launch Legends of Speed on your computer or mobile device.

Locate the "CODES" button on the screen's right side.
Copy a code from our list.

Paste it into the text box.

Hit the "ENTER" button to claim your prize.

After redeeming the codes, you should automatically receive any in-game awards or account increases. If it claims the code is invalid, double-check that you wrote it correctly.
How to Get More Codes
The game developers can release additional codes anytime, so expect them to surface during updates and as the game accomplishes new milestones. Otherwise, we will frequently update this page with the most recent codes, so check back frequently! Follow the game's developer, Scriptbloxian, on Twitter to find more codes.