We have a compilation of all the Roblox LootQuest codes that are currently available. You can get diamonds by inputting these codes.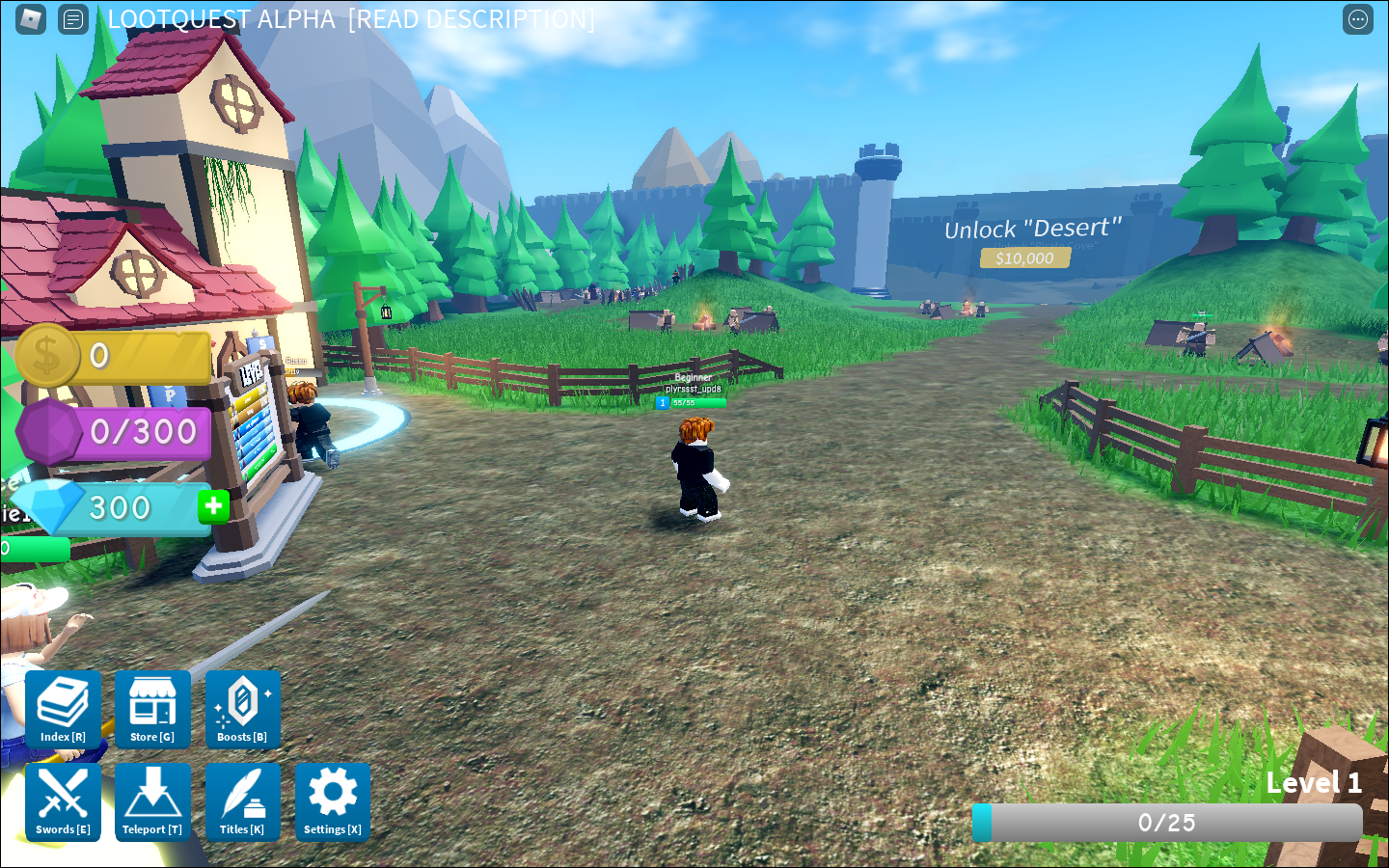 For the Roblox gaming platform, LootQuest was created by Studio Not Found. For the Roblox platform, Studio Not Found created the game LootQuest. To improve their arsenal in this game, players must defeat bandits and formidable opponents with nothing more than a flimsy blade as a starting weapon. Discover new, perilous places by collecting the best swords the game offers. To get started, use these LootQuest codes.
Slice and dice your way through adversaries in Roblox LootQuest to collect better goodies! You will level up and upgrade your swords as you work through your adversaries. You will earn currency as you kill everyone that gets in your way so that you can go to other worlds! You have a greater chance of finding awesome stuff the more difficult the monsters you battle.
Roblox LootQuest Codes – Tested October 2022
With our list of LootQuest codes, you can find freebies if you are seeking them. These can be redeemed for cost-free incentives that will enable you to acquire better loot. For Roblox LootQuest, we have listed the most recent working codes below.
Because the codes do expire after a certain amount of time, you will want to make sure to utilize them as soon as you can. Below the list of codes is information on how to redeem codes in LootQuest if you need it.
LootQuest Working Code
The codes currently available are listed below:
| Codes | Rewards |
| --- | --- |
| BREAD | 100 Diamonds [New] |
| WELCOME | 200 Diamonds |
| SLEEPY | Free Rewards |
How to Enter Codes in LootQuest
Codes for LootQuest can be redeemed simply. See the list below for specific instructions on claiming the game's prizes. We advise copying and pasting the codes directly from our list to prevent typos or additional spaces.
Open Roblox LootQuest on your computer or smartphone.

Tap the "Gear" button located on the side of the screen.
Take a copy of a code from our list.

Enter it in the text field that says "Enter Code."
To receive your prize, click the "USE" button.

After redeeming the codes, you should automatically receive any in-game bonuses or boosts on your account. Verify your typing again if a code indicates that it is invalid.
How to Get More Codes
Join the game's official Discord server to get news and updates, as well as to chat with other players and find more codes. The developers can release new codes anytime, so look for them to show up during updates and as the game accomplishes new milestones. Otherwise, we will update this page with all the most recent codes, so check back frequently!