We have all the latest and working Roblox MeloBlox codes that can get you free boosts and goods in the game!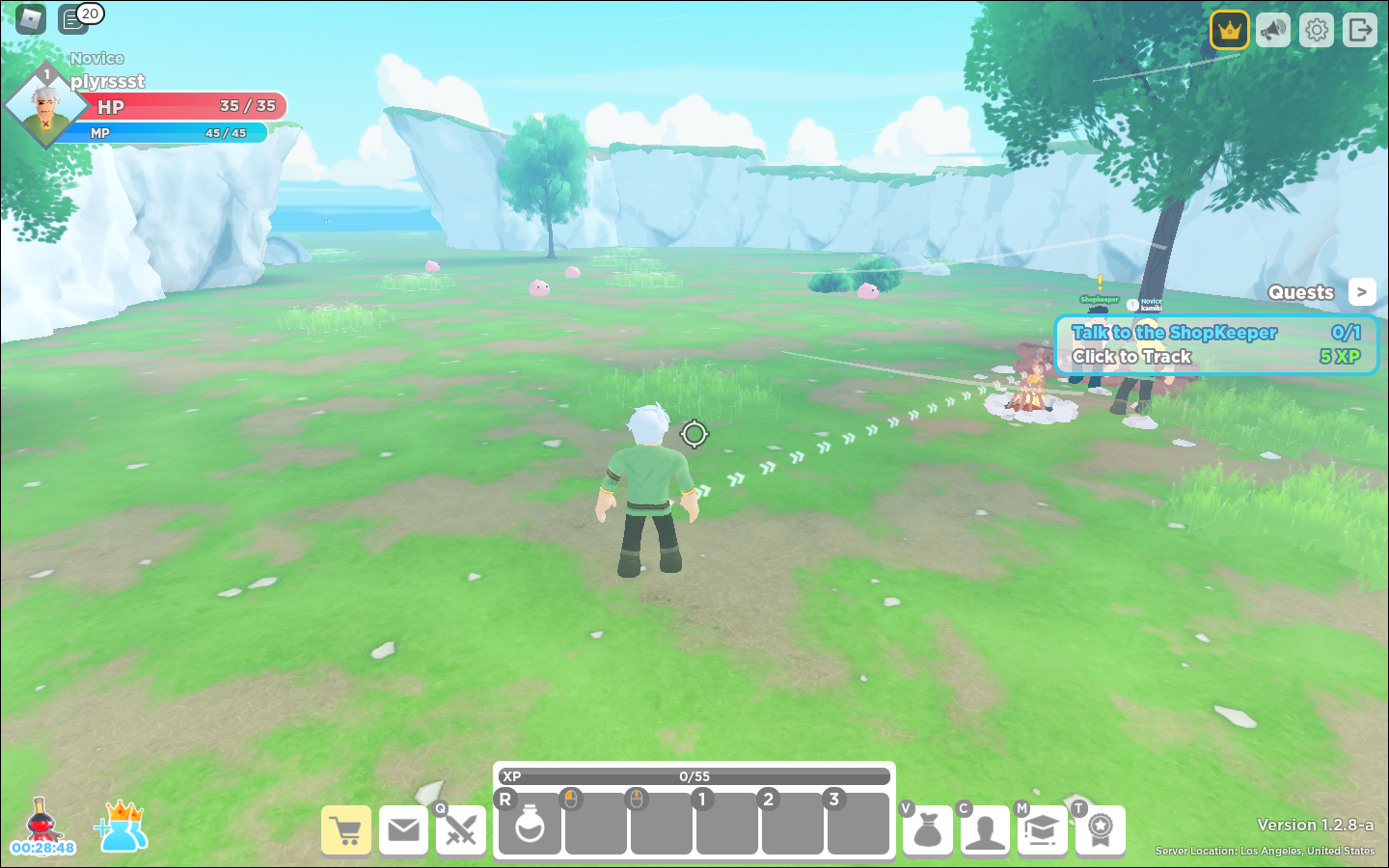 MeloBlox is a Roblox platform experience created by Red-Fox Studio. MeloBlox is a multiplayer online role-playing game unlike any other on the market. Create your unique character and embark on an incredible journey.
Complete objectives, battle opponents and raise your character's level. There are numerous goods to discover and a vast universe to explore. As you go, you'll meet new people and form friends.
MeloBlox is a new Roblox MMORPG that will have you fighting monsters, gathering loot, and fulfilling tasks during an epic adventure. You may play with your friends, trade goods with other players, gather different weapons, upgrade your skills and powers, and level up your character to become more powerful! Try to finish all of the stuff in this ambitious expansion to Roblox's library.
Roblox MeloBlox Codes for Easter Eggs and Boosts – Tested October 2022
Our MeloBlox codes list is a great place to look for freebies. These can be exchanged for various boosts and goodies to help you progress further in the game! For Roblox MeloBlox, we have the most recent working codes mentioned below.
Codes must be used immediately because they lose their validity after a set period. If you do not know how to redeem codes in MeloBlox, look below the codes list for instructions!
MeloBlox Working Codes
The codes currently available are listed below:
| Codes | Rewards |
| --- | --- |
| Melo20kLikes | Free Rewards [New] |
| Melo10kLikes | 30 min of +15% Damage Bonus |
| Melo5kLikes | Free Rewards |
| Melo200k | XP Boost for 30 mins |
| MeloRelease | 5x Easter Eggs |
| MeloEaster | 5x Easter Eggs |
| MeloHype9562 | Marshmallow Stick |
How to Enter Codes in MeloBlox
MeloBlox Codes are easy to redeem and utilize. Copy and paste the codes exactly from our list to ensure that there are no typos or extra spaces. To claim your game's winnings, follow the instructions below.
On your computer or mobile device, Open Roblox MeloBlox.

You can locate the "Redeem" button at the bottom of the Premium Shop menu.
In the Premium Shop menu, select "Redeem" by clicking the option.
Copy a code from our list.

The "Enter Code" text field and paste it there.
The "Redeem" button must be clicked to claim your prize.
After redeeming the codes, you should automatically receive any in-game incentives or account enhancements. Double-check that you wrote it correctly if it indicates the code is invalid.
How to Get More Codes
Joining the game's official Discord server will allow you to engage with other players and get news and updates. Otherwise, we will update this wiki frequently with the most recent codes, so be sure to come back! Follow MeloBlox on Twitter to learn more about the experience's developers.