While predominantly for games, no device can afford to be one single thing anymore. While games may dominate, there has to be more functionality. Whether that's apps, browsing, music or something else, there is no room in the market for a one-trick pony. One very requested feature for the Switch has been Netflix. It seems some people just can't get enough of the streaming service. So will Netflix arrive on the Nintendo Switch? If so, when?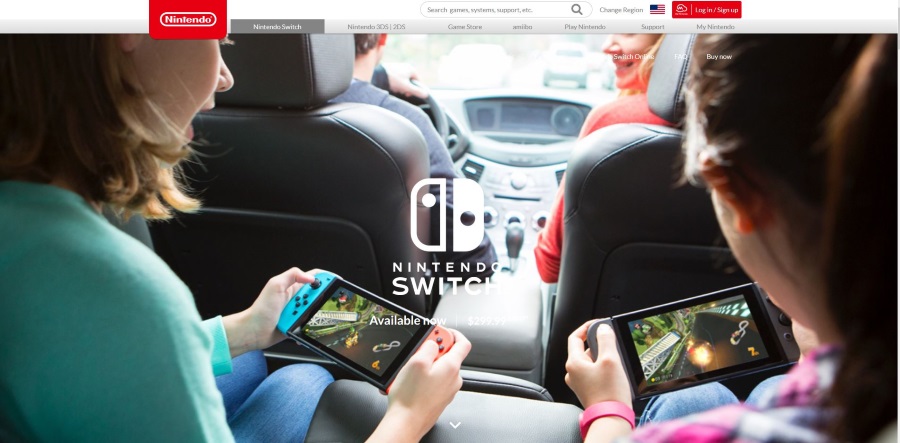 Nintendo has been tight-lipped about the possibility of having Netflix arrive as an app. Netflix have been equally quiet on whether it will feature or not. Fans have been asking for it almost since launch and as the Switch has other apps for other things, it isn't out of the question to have our favorite streaming service arrive on one of the most popular gaming devices.
Netflix and Switch
At the time of writing, there is no official comment about if or when Netflix will arrive on the Nintendo Switch. However, a slip by retailer Best Buy may have let the cat out of the bag. The sharp-eyed folks over at Business Insider spotted a listing for a Nintendo Switch with a micoSD card along with an ad for Netflix. While far from confirmation, it is the strongest hint we have had yet that we'll get it.
The listing reads, "Get access to a world of instant entertainment with this product. Just connect to the Internet and stream movies, listen to music, and access a wide variety of other content."
Annoyingly, the listing at Best Buy has been removed so we cannot verify this ourselves but the folks at Business Insider got the scoop.
Add to this the fact that Hulu has been available since launch and there is every reason to believe that the Switch will get Netflix at some point soon. You can already access Netflix with the Wii, Wii U and 3DS so it would be madness to not include the exceptionally popular Nintendo Switch into the mix.
It seems Nintendo wanted to concentrate on getting the game aspect of the Switch right first before moving to video.
Reggie Fils-Aime, president of Nintendo of America said as much, "Right now, we enable Hulu on the platform, we've said that other services will come in due time. For us, we want to make sure that we continue driving the install base for Nintendo Switch, continue to have great games for the platform. In terms of what's next on the streaming side, you're gonna have to talk to those individual providers in terms of where they stand and what they are working on."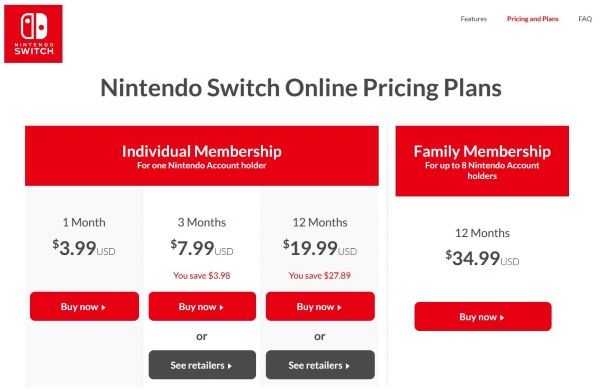 Nintendo Switch Online
Now Nintendo Switch Online is live and running, there is a much higher chance of Netflix happening. Whether you like it or not, you now have to pay for many online aspects of gaming that were once free and while it's only $19.99 a year, it is still a price you didn't used to have to pay.
Nintendo Switch Online hasn't gone down too well. First, lots of features that were once free to use are now behind a $20 paywall. Second, the Switch experience feels like it is missing something if you're not online. Third, many game elements are now inaccessible unless you pony up the money. Fourth, for now at least, you don't get a whole lot for your money, although more content is coming.
Nintendo Switch
The Nintendo Switch is easily able to handle video streaming. The Nvidia Tegra X1 is a capable chipset that can output in full HD when docked or 720p when in handheld mode. Gameplay is clear and offers decent graphics for the price. Although not showstopping by any means and not quite the leap forward we had initially hoped for the Switch, once you're in a game, you don't lament the poor graphics.
Nintendo has never been about cutting-edge visuals and the Switch is another example of that. Instead, they are all about the simplicity and utility alongside some very cool games. The display is bright, crisp and detailed and copes will with the games released thus far. It will be easily capable of Netflix.
Alongside the visuals is a 2.5 hour battery life and the ability to charge using battery packs. This means Netflix binges are still possible using the Switch whether docked or in handheld mode.
To sum up, we know that Netflix will arrive on the Nintendo Switch at some point but we don't know when. That Best Buy leak had no date on it but retailers don't tend to upload pages for too far into the future as too much changes too quickly. With Nintendo Switch Online having had a couple of months to stabilize, I think this holiday season would be a good time to give us Netflix and Switch. Don't you agree Nintendo?