Marvel fans are pretty much aware of Bucky Barnes origin in the MCU, but with Square Enix giving the Avengers a whole new continuity with A-Day, they've released their own canon story of Bucky.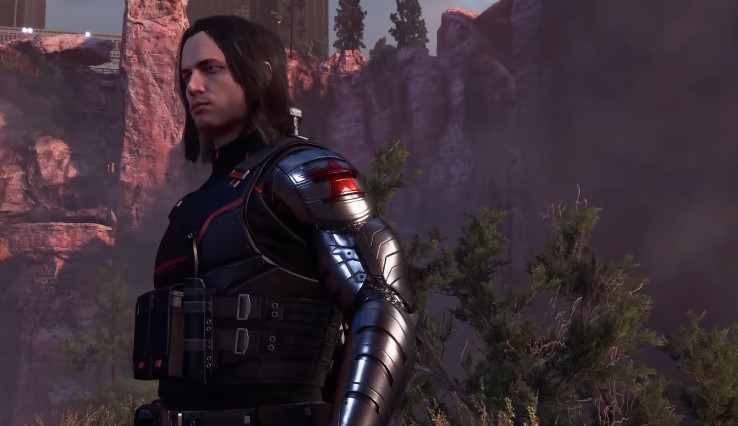 Watch this:
While Bucky's Winter Soldier origin is pretty much intact, they've altered his entry into the world of the Avengers, with Steve Rogers' death on A-Day sparking Bucky's call to do good. In this canon, Bucky has actually been in the control of AIM scientist Monica Rappaccini, but he still finds his way to the Avengers, even sparking a romance with Black Widow Natasha Romanoff.
As for Bucky's movelist, it seems he's a mix of both hand-to-hand combat and ranged with his assault rifle. His metal arm also allows him for some special abilities, and we get to see it light up like Jax's metal arms in the latest Mortal Kombat. I guess being super strong isn't as visually striking a superpower anymore these days.
What I really like are the new cosmetics on Bucky, and you can even have him wearing his classic outfit from the comics. There's even a 'Weapon X' style look which has him wearing a tech headset with a more cyberpunk look for the arm.
We don't know which more characters Avengers can bring in, but Square definitely has a lot to choose from if they want to keep this game alive going down the line. Hopefully the players will be willing to bite one of these days.
The Winter Soldier launches free for all players on Nov. 29. Avengers is currently playable for Xbox One, Xbox Series X|S, PC, and Nintendo Switch.