We've compiled a comprehensive list of new and active codes for the Roblox One Punch Simulator, including free boosters, tokens, pets, and more!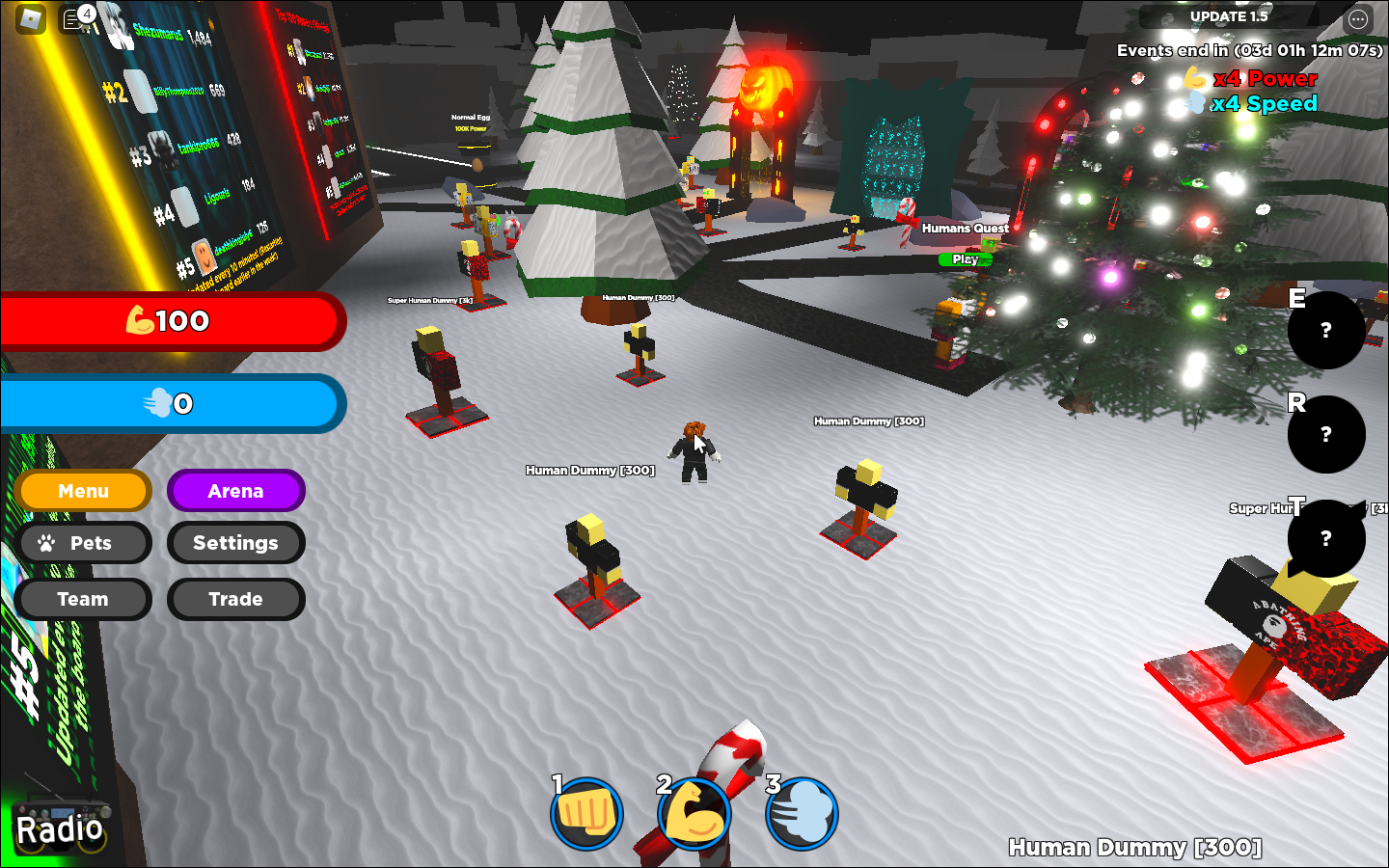 Vitorpvp1337 developed the Roblox One Punch Simulator game based on the One Punch Man comic and anime series. As in the anime, you will want to train yourself to develop your power, strength, and speed. If you level up your character enough, you can explore other worlds and enjoy everything the game offers. In this simulator, see if you can make it to the top of the scoreboard.
Roblox One Punch Simulator is a slightly different game despite sharing the same name as the anime. To take down dummies, your character must do pushups and squats to get greater strength and speed. You must keep improving to defeat all the giant fake monsters.
Roblox One Punch Simulator Codes for Pet, Tokens, Gems, and Boosts – Tested October 2022
One Punch Simulator codes benefit rookie and experienced gamers since they frequently include incentives. This page will be updated once the programmer receives fresh code.
Our Roblox One Punch Simulator codes list is great to check for freebies. The most recent valid codes are provided below. Pets, tokens, boosts, power, and speed may all be obtained.
Codes must be used as soon as possible because they lose their validity after a set period of time. If you do not know how to redeem codes in One Punch Simulator, see the codes list below for instructions!
One Punch Simulator Working Codes
The codes currently available are listed below:
| Codes | Rewards |
| --- | --- |
| Update1.2 | Divine Pet |
| Tokens1.2 | 200 Tokens |
| Halloween2021 | Rebirth |
| TrainingPetHW | Halloween Pet |
| FreeGems | 25,000 Gems |
| LunarUpdate | 500,000 Power |
| LunarTraining | 5x Power Boost |
| Fast | 2,000 Speed |
| FreeBoosts | Speed and Power Boosts |
| FreeSkulls | 500 Skulls |
| Remake | 100,000 Power |
| 2xPowerBoost | Power Boost |
| 2xSpeedBoost | Speed Boost |
| Sonic | 1,000 Speed |
How to Enter Codes in One Punch Simulator
One Punch Simulator codes can be redeemed in a straightforward manner. To guarantee there are no typos or additional spaces, copy and paste the codes directly from our list. Follow this step-by-step tutorial on how to claim the game's prizes.
On your computer or mobile device, launch Roblox One Punch Simulator.

On the screen's left side, select the "Menu" button.
In the Menu, select the "Codes" option.

Choose and copy a code from our list.

Put it in the textbox marked "Enter Code Here" to paste.
By clicking the "Redeem" button, you can claim your prize.
As soon as you redeem the codes, you should receive any in-game items or boosts on your account. Double-check that you have entered the code correctly if it says invalid.
How to Get More Codes
If you follow the game's creator on Twitter, you can get more codes. Save this page as a bookmark if you do not want to wait for the latest codes to appear. The creators can release new codes at any time, so look for them during updates and as the game reaches new milestones. We are continually looking for new codes on the internet, and we review all of our codes once a month to make sure they are still good. To find out what is new, return to this page.