Learn how to perform Clap and Bow rituals in World of Horror!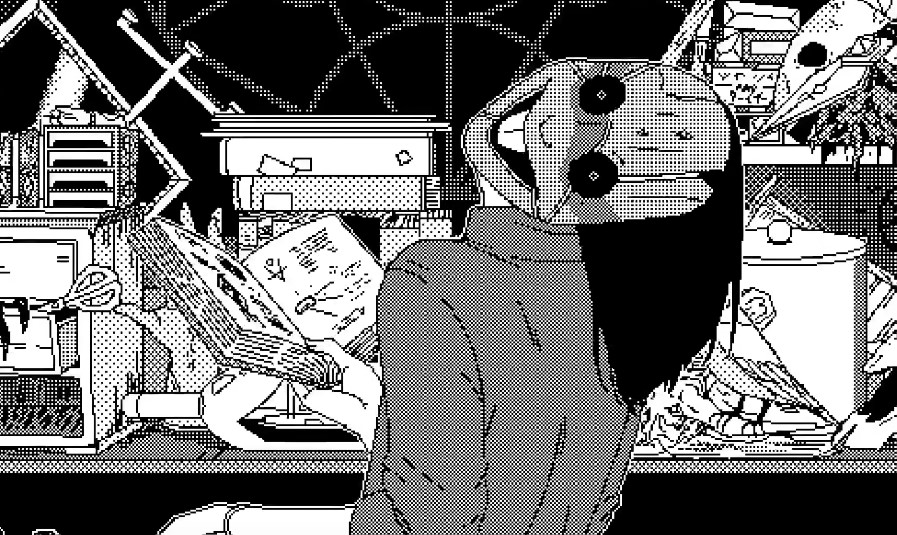 World of Horror is a turn-based roguelite game that combines horror elements from the masters Junji Ito and H.P. Lovecraft. The game essentially puts you in the shoes of several different characters as they run through a town trying to stop some world-consuming apocalypse, be it from an alien behemoth from the sky or a literal giant spider.
The game has quite an intricate gameplay system. Besides investigation and exploration, players will be forced into battles with random ghosts and creatures. However, one element of the turn-based combat leaves players stumped in the form of Spiritual Actions. These include clapping and bowing rituals in World of Horror.
So, how does this work?
I Ain't Afraid of No Ghost
When combat starts, players are given types of actions, which include Offensive, Support, Defensive, and Spiritual. While the first three actions can affect most monsters and players, they don't particularly do anything for ghosts. That is where the Spiritual actions come in.
Essentially, Spiritual actions are rituals that characters can perform to fight ghosts in the game. They don't do anything against other types of enemies, and likewise, ghosts aren't affected by the different actions as well.
The idea is that each ritual contains five claps and bows. Performing the right sequence of actions will effectively 'exorcise' the ghost. The trick is finding the correct sequence without taking too much damage before you figure it out.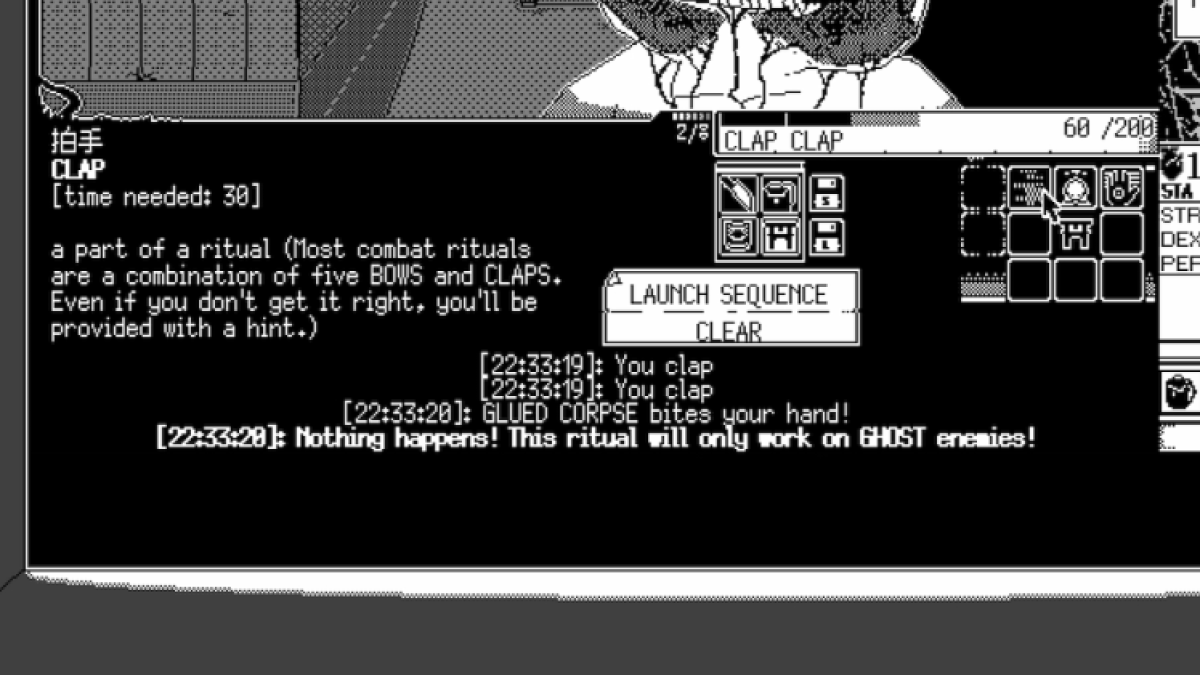 How Do You Find the Sequence?
While the Spiritual action is to have players guess the sequence, some players have decided to use mathematics to figure out the proper sequence of claps and bows.
Some players suggest performing a complete set of 5 straight claps. The game will then tell you how many claps were in the sequence. From there, you can just use math to determine how many bows are in the ritual. You can also try the method with bows and vice versa.
Others will use two turns of doing 5 straight claps and 5 straight bows just to be sure, but many players often comment that you could be wasting your turns just trying to guess the sequence.
If anything, there's always dumb luck. If you find yourself not having enough time to try out the thorough method, you can just do one action straight and try to guess where the other action is going to be.
Some players have commented that finding out the sequence could be a real pain in the neck and not worth the effort, but if you plan on going a ghost-heavy route, it helps to figure out how to take them on with the method that's most effective on them.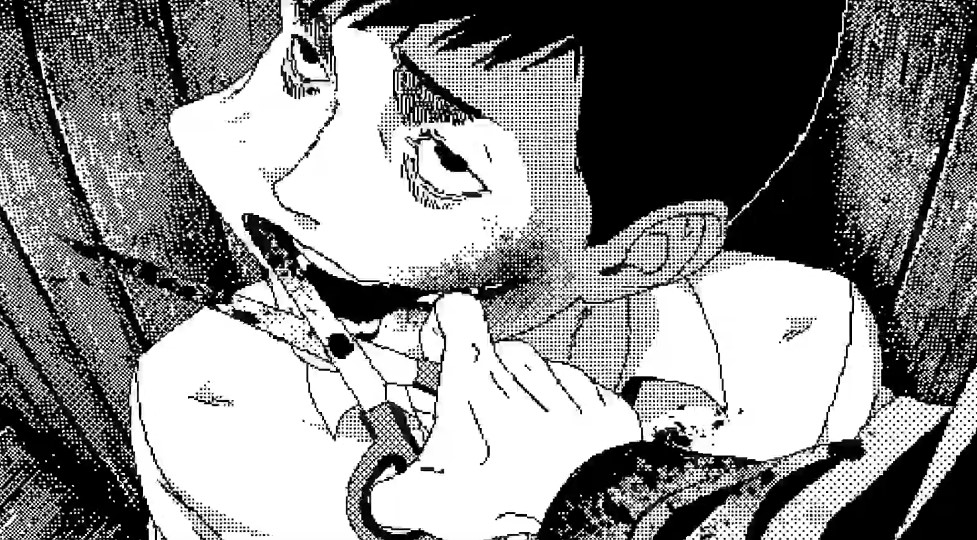 Remember the Clap-and-Bow Sequence
Take note, though it is considered a hassle to figure out the sequence, that sequence is said to be the pattern for the rest of the playthrough, and it will change when you start a new game.
Related: A Beginner's Guide to World of Horror
Once you get the sequence, it's important to note it with every game, so when you find yourself facing any more ghosts there, you don't have to play trial-and-error anymore. Depending on what kind of story you're trying to pursue, that ritual sequence is going to come in handy for a good long while.
Then again, World of Horror is a roguelite game, so you should expect constant death and constantly having to repeat a playthrough. You shouldn't have to worry too much about getting bored, though, because every sequence is randomized, and new challenges will always be afoot for the player.
Junji Ito may not have been able to make his Silent Hill game with Hideo Kojima, but World of Horror may be the next best thing for any fan of his work.