The Mines of Moria are undoubtedly one of the most iconic locations in Lord of the Rings, but we have yet to return to the place after the events of Fellowship of the Ring. Epic Games has officially announced their Middle-earth-based game, which takes place in the ancient halls of Dwarrowdelf.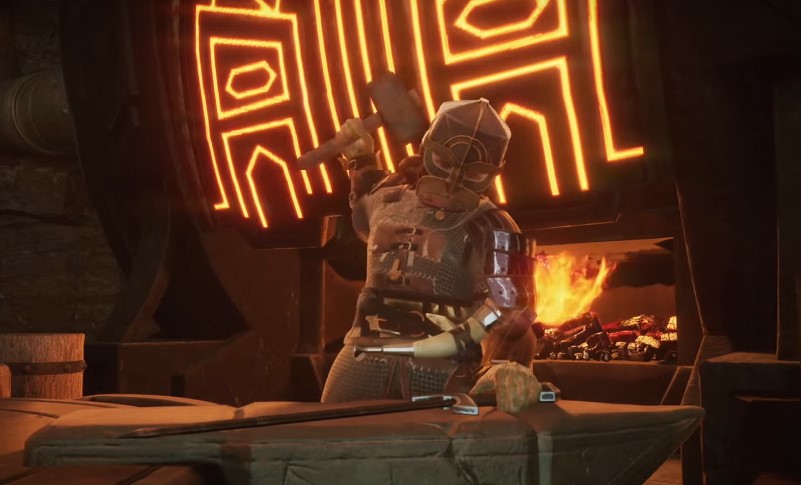 Check out the announcement for The Lord of the Rings: Return to Moria:
The Lord of the Rings: Return to Moria follows the Dwarves as they embark on a new adventure to reclaim their legendary home of Moria beneath the Misty Mountains. Players will join forces to survive, craft, build and explore the iconic, sprawling mines. Courageous expeditioners will need to be vigilant as mysterious dangers await.
The game is set to take place during the Fourth Age of Middle-earth, meaning that it happens after the trilogy's events. We do not exactly know what happened to Moria after Gandalf's fall, but we do know that the Balrog is gone—maybe that is why the dwarves in the game are now eager to reclaim the city.
Then again, the place is still filled with goblins and orcs, so players must deal with those as they try to repair the city.
I love how they are taking a location from the LOTR films and infusing it with a 'reclaim the homeland' story that was pretty much Thorin's goal in The Hobbit. With Moria making a return to screens with Amazon's upcoming Rings of Power show, I think it is great that we will be coming back to the location for a full game.
The Lord of the Rings: Return to Moria will be a PC exclusive and will come out sometime in 2023.