The Roblox: Celebrity Simulator Codes list keeps track of the game's most recent updates. The codes can be used to obtain a large sum of free money.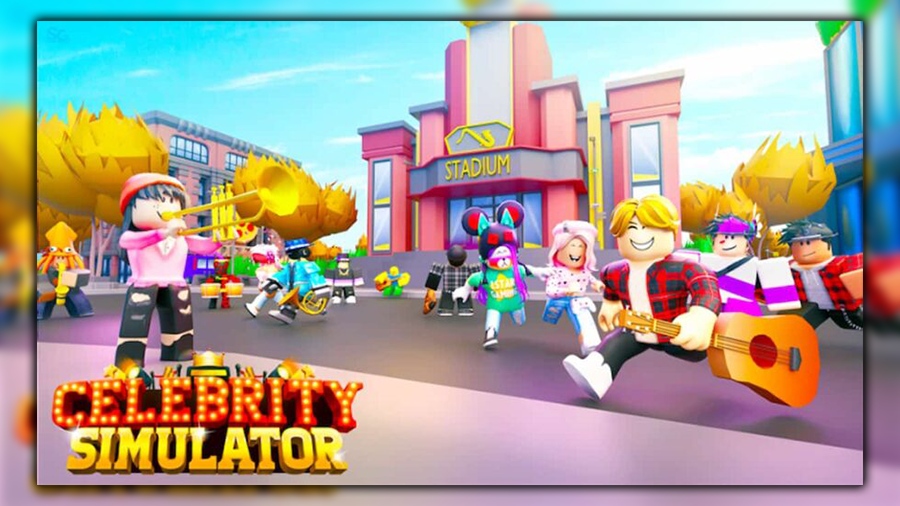 The Roblox: Celebrity Simulator game aims to attract followers by playing instruments. Players sell fans to collect resources and buy new instruments to gain many admirers and money. With continuous improvements, you'll be able to experience the thrill of playing in front of a stadium full of people!
Players use the Roblox: Celebrity Simulator Codes Program to improve their qualities, boost their fan base, obtain improved instruments, and increase their bankroll. These coupons are for free Cash for gamers, but they only last a short time, so make sure you use them before they expire! A guide is available below the Codes Program for those who are unclear about how to redeem a code!
All Roblox: Celebrity Simulator Codes for Cash and Gems (Tested October 2022)
Here is a list of active Roblox: Celebrity Simulator codes. To use these codes, type them exactly as they appear on the list or copy and paste them.

Jackpot Games came up with these codes. They are the only ones who can create new codes or deactivate existing codes for Roblox: Celebrity Simulator.
We're doing our best to keep the list up to date, and we'll update it as soon as new codes are released! Remember to bookmark us so you can be among the first to try out the new Roblox Celebrity Simulator codes before they expire.
The creators of this game hadn't released another set of new codes yet, so let's wait for a while. Don't worry. We will update our page if new codes are released.
When players apply a code, be precise with each digit as they are in the Codes list. Maybe if the code was input incorrectly, it will not work correctly or is invalid, so we advise you to double-check the digits. Supposing that a code still doesn't work, kindly put the details in the comments section to let the team rectify or remove the code promptly!
Roblox: Celebrity Simulator Old/ Expired Codes
We continue to monitor previously available codes but have since been removed from Roblox: Celebrity Simulator. If players want to see which codes have been deactivated, they can do so on the list below. If you managed to use these codes before they were halted, don't worry about the rewards; they will not be lost.
| | |
| --- | --- |
| CODES | REWARDS |
| REBIRTH | $1,000 Cash |
| KRAO | 500 Gems |
| LUCKY | Free Cash & Gems |
| RELEASE | $1,000 Cash |
You can follow the game's developer on their social media account for more updates about the game. You may also acquire news and updates and interact with other players on the game's official Discord server. We also update our list on this age as soon as they're available, so keep us on your bookmark by typing CTRL + D on your keyboard or using the Add to Bookmark button on your phone's keyboard and check back often!

Those are all the codes for Roblox: Celebrity Simulator currently available. You can share your suggestions and ideas with us in the comment section. Please let us know if you spot codes that have been expired or missing so we can update our list as soon as possible! Don't forget to give us a thumbs-up; happy reading, fasten your seatbelts and enjoy the game!
FAQs
How do I Redeem Freebies using the Codes in Roblox: Celebrity Simulator?
For those who are new to playing Roblox or those who don't know how to input codes yet, you can follow these easy steps to redeem code rewards in Roblox: Celebrity Simulator:
Open the Celebrity Simulator through the Roblox browser.

Click on the Twitter button located in the middle-left corner of the game's interface.

Copy the codes, then paste them into the Code Textbox.

Press "Redeem" to enjoy rewards.

Related Posts