Our Roblox Saga Piece codes collection includes all the most recent codes that will provide you access to free gaming stuff!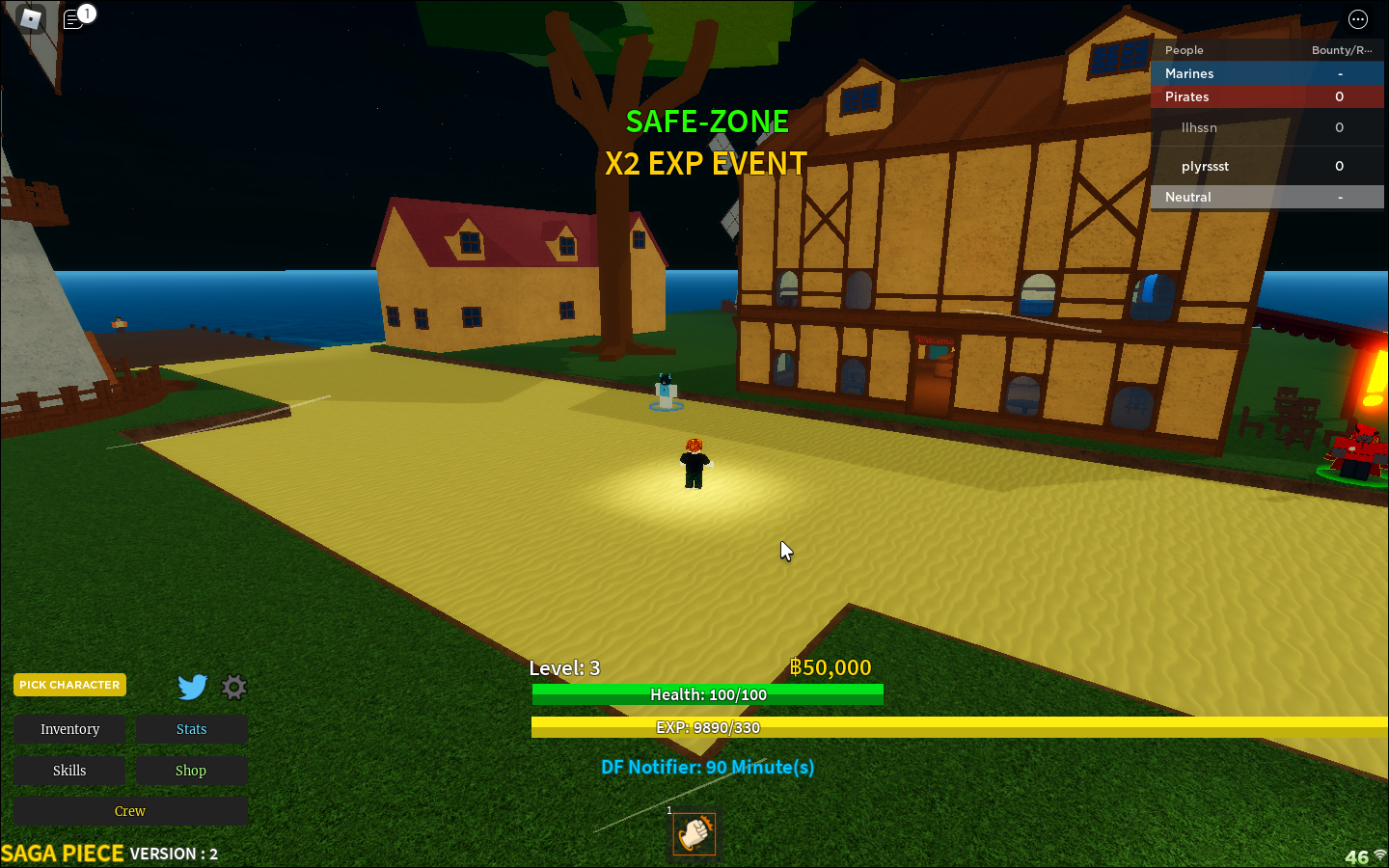 Saga Piece is a Roblox platform experience made by the same name creators. Based on the well-known One Piece anime series, it is an anime game. Fruit spawns across the area every thirty minutes, and players may devour it to gain superhuman abilities, such as Devil Fruit! Develop your skills through practice to become the strongest warrior in the game. Our list of Saga Piece codes contains the latest recent codes for in-game bonuses and special items.
You will be immersed in the world of the One Piece anime in Roblox Saga Piece! Choose whether you wish to engage in combat with the marines or be a swashbuckling pirate! Search the planet for extraordinary fruits that can provide unique skills to aid you in your adventures. To become the top player in the game, you must put in a lot of effort.
Roblox Saga Piece Codes for Beli and Minute Notifier- Tested October 2022
Saga piece codes benefit novice and veteran gamers since they often include freebies such as beli, minute notifier, and reset stats. As soon as the developer receives new codes, this page will be updated.
We have compiled a complete list of all the latest currently active and functional codes. If you are unsure how to redeem codes in Saga Piece, see below the codes list for instructions! If you are seeking freebies, check out our Saga Piece codes page.
Every time new codes become available, we will let you know. You should utilize these as quickly as possible since you never know when they will run out! All of these codes had been tested on the day this post was released.
Saga Piece Working Codes
The codes currently available are listed below:
| Codes | Rewards |
| --- | --- |
| 50KBeli! | 50,000 Beli [New] |
| 3Spins | Robux Version of 3 Devil Fruit Spins [New – Level 50+ Required] |
| SuperNotifier | 90-minute notifier and 10,000 EXP [New] |
| shutdownWow | 10 Minute Notifiers |
| Update2 | 35 Minute Notifier |
Expired Codes
The codes listed below are now unavailable rewards mentioned can not be redeemed:
| Codes | Rewards |
| --- | --- |
| ResetStats | Resets Stats |
| Shutdown! | 30 DF Minute Notifier |
| Sub2Dessi | 30 Minute Notifier |
| NewStatReset | Resets Stats |
| 1KLikes | 50,000 Beli |
| UPDATE1 | 50,000 Beli & 45 Minutes DF Notifier |
| Woo700Likes | 15,000 Beli & 30 Minute DF Notifier |
| Thankyou | 100,000 Beli |
| ShutdownApology | 33 Minute Notifier |
| AnotherStatReset | Reset Your Stats |
| RELEASE! | 30 Minute Notifier |
| StatReset | Reset Your Stats |
How to Enter Codes in Saga Piece Codes
The Saga Piece codes may be redeemed in an easy-to-understand method. We suggest copying and pasting the codes directly from our list to avoid typos or additional spaces. If you are unsure how to claim the game's prizes, follow this step-by-step guide.
Launch Roblox Saga Piece on your computer or mobile device.

To redeem codes in Roblox Saga Piece, look for the "Twitter" button on the left side of the screen. A box for entering a code will appear when you click on it.
Copy one of the codes from our list.

Paste it into the text box.

To claim your rewards, Click the "REDEEM" button.

After redeeming the codes, you should automatically receive any in-game bonuses or boosts on your account. If a code says your type is invalid, double-check it.
How to Get More Codes
Check the Roblox website for updates and announcements if you want more codes. For the most up-to-date information and competitions, please visit our website. Every month, this website will be updated with new codes. We are always looking for new codes on the internet, and we double-check all of our codes once a month to be sure they're still working. Return to see what is new.